'Comic Strip' exhibition highlights European history and culture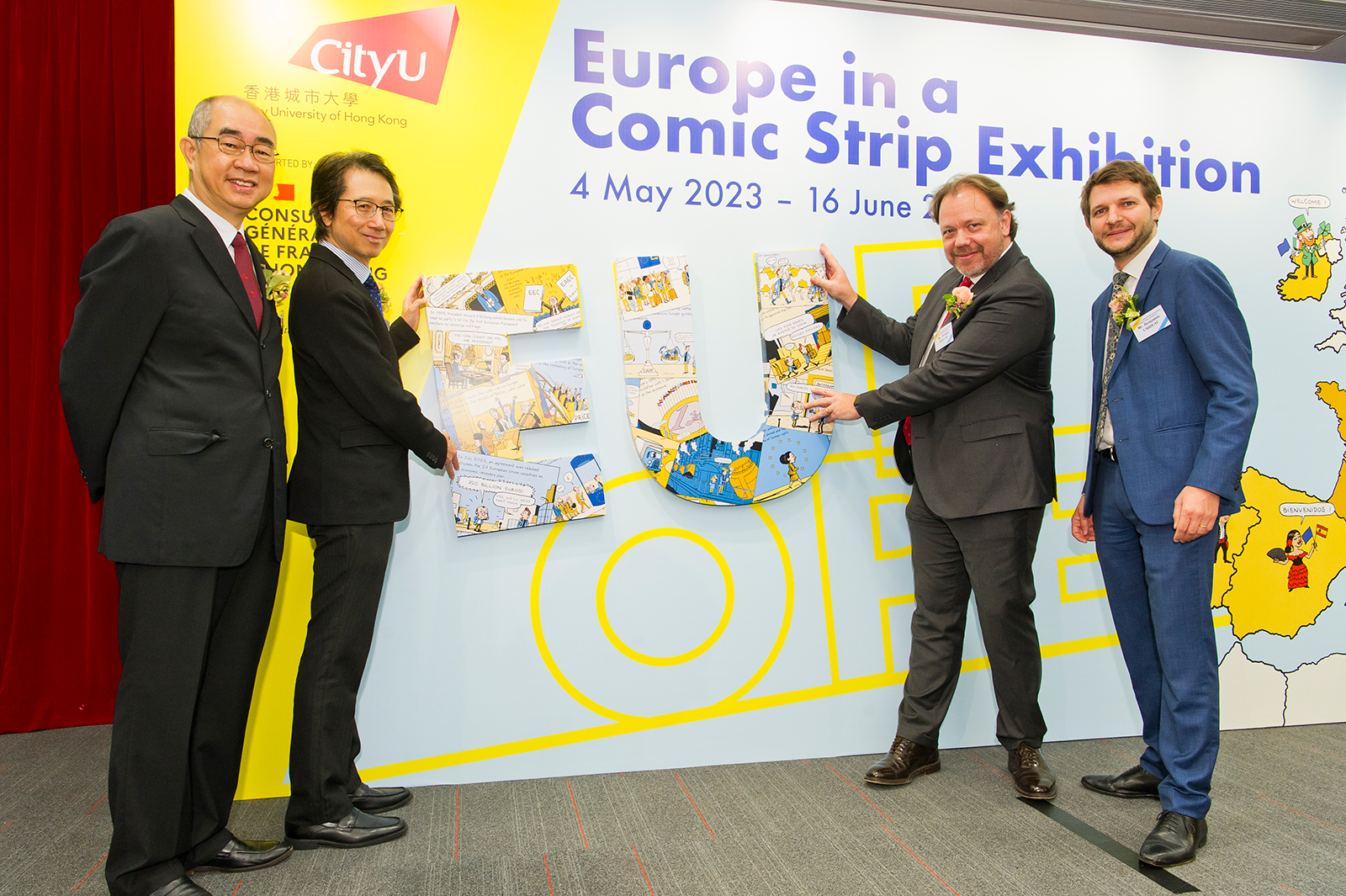 Major events in European history and an appreciation of comic art from a cultural and historical perspective feature at a new exhibition at City University of Hong Kong (CityU).

The "Europe in a Comic Strip" showcase has been organised by CityU's Cultural Exchange Oasis (CEO) in collaboration with the Consulate General of France in Hong Kong and Macau and will run from 5 May to 16 June.

Altogether 13 comic strips at the exhibition helped to deepen an understanding of European history and spark interest in the life of Europeans and their traditional cultures. Visitors can join the "Europe in a Comic Strip Challenge" by collecting stamps and answering a short quiz to win a souvenir.

The appreciation ceremony on 4 May was officiated by Professor Matthew Lee Kwok-on, Vice-President (Development & External Relations) of CityU, Professor Raymond Chan Hon-fu, Acting Vice-President (Student Affairs) of CityU, Mr Thomas Gnocchi, Head of the European Union Office to Hong Kong and Macao, and Mr Benjamin Cabouat, Consul (Culture, Education & Science) of the Consulate General of France in Hong Kong and Macau.

In his welcoming remarks, Professor Lee expressed his sincere gratitude to Mr Cabouat for helping to set up the event. "Through this exhibition, we would like to encourage the CityU community to consider academic and student exchange opportunities in an EU country. Currently, CityU has over 400 student exchange partners around the world," he said.

"CityU is also looking forward to exploring more collaborations with other consulates in Hong Kong as a way for students and the general public to learn more about social and cultural development in other countries," Professor Lee added.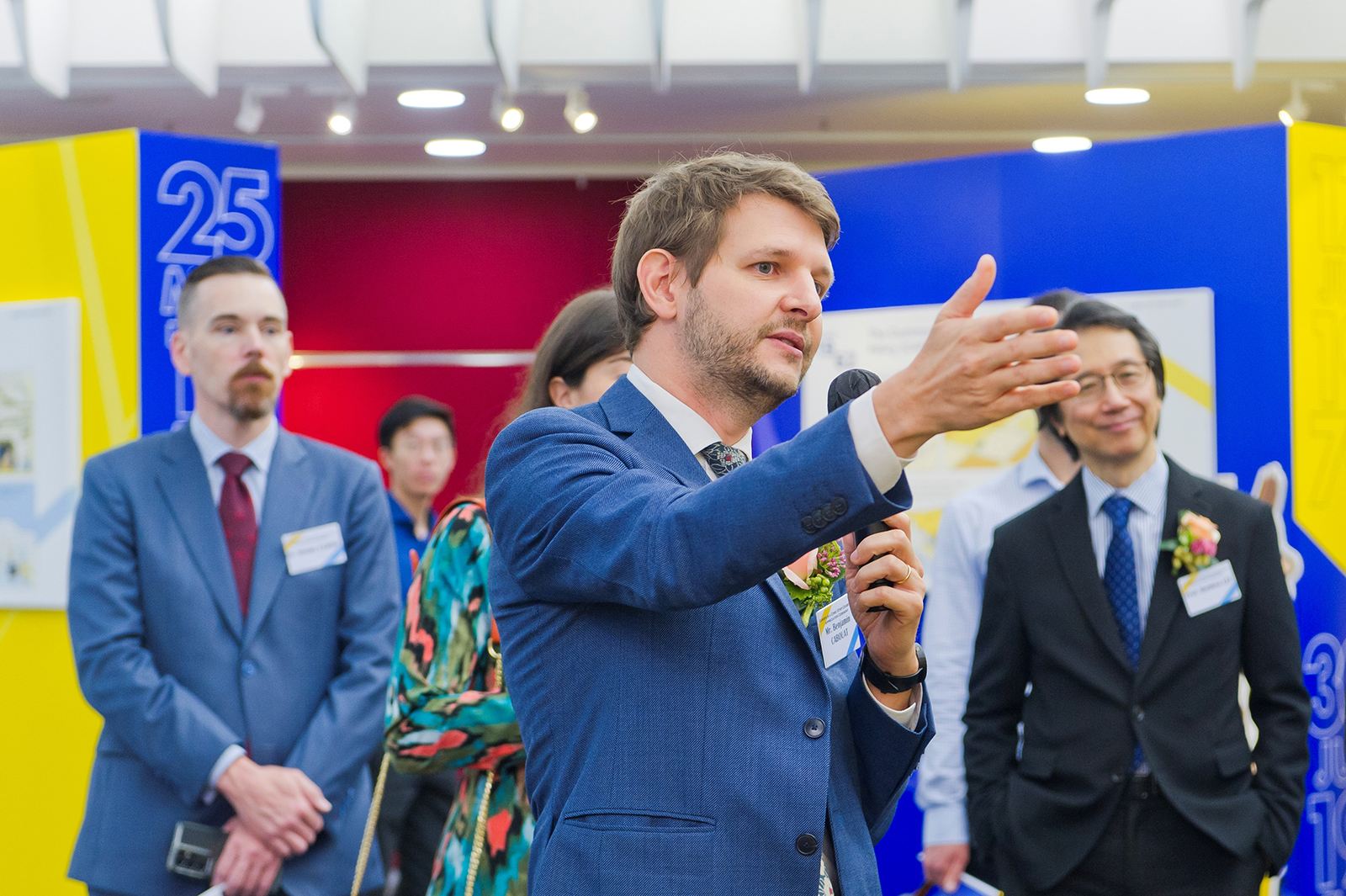 In his speech, Mr Cabouat said that he hoped everyone enjoyed this exhibition, which debuted during the French presidency of the EU last year.

"Displayed on the walls, you will be able to admire the artworks signed by two famous French political comic authors, Kokopello and Mathieu Sapin. The comic strips show the great moments that have built the Europe that we know today," he said.

CityU staff, students, alumni and the public are welcome to visit the exhibition, which is held at Wofoo Foundation Gallery, Run Run Shaw Library. For more details, please visit here.