CityU Milk produced locally is now available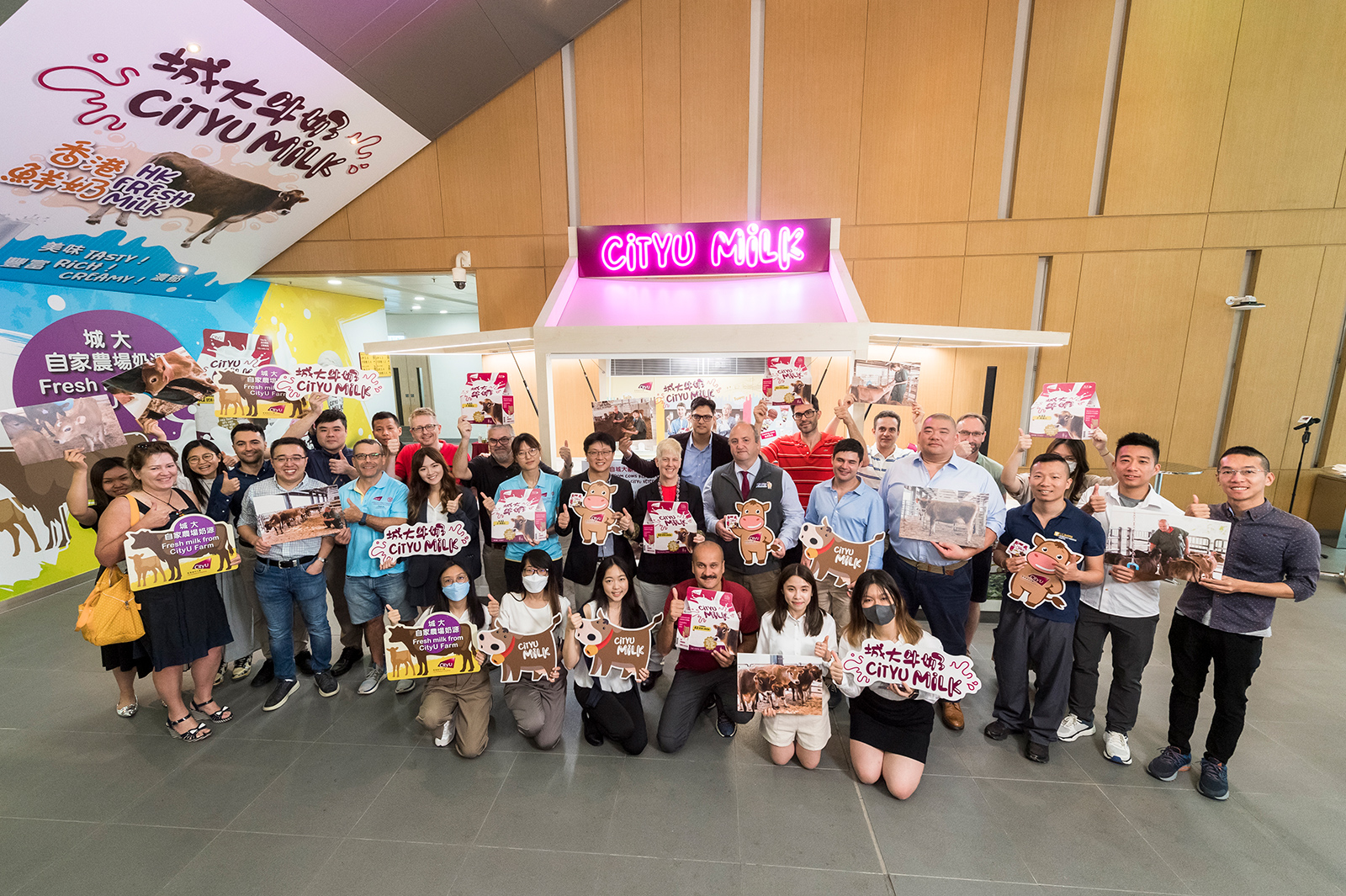 Milk produced by City University of Hong Kong (CityU) Farm in Lam Tsuen, Tai Po is now available at the CityU Milk Product Counter. CityU Milk is produced by the only dairy herd in Hong Kong.
Officiating at the opening ceremony for the CityU Milk Product Counter on 25 May were Professor Vanessa Barrs, Dean of the Jockey Club College of Veterinary Medicine and Life Sciences (JCC), Dr Eryl Done, Farm Manager, Mr Paul Ko, General Manager of Trappist Dairy. Other attendees included CityU staff and students.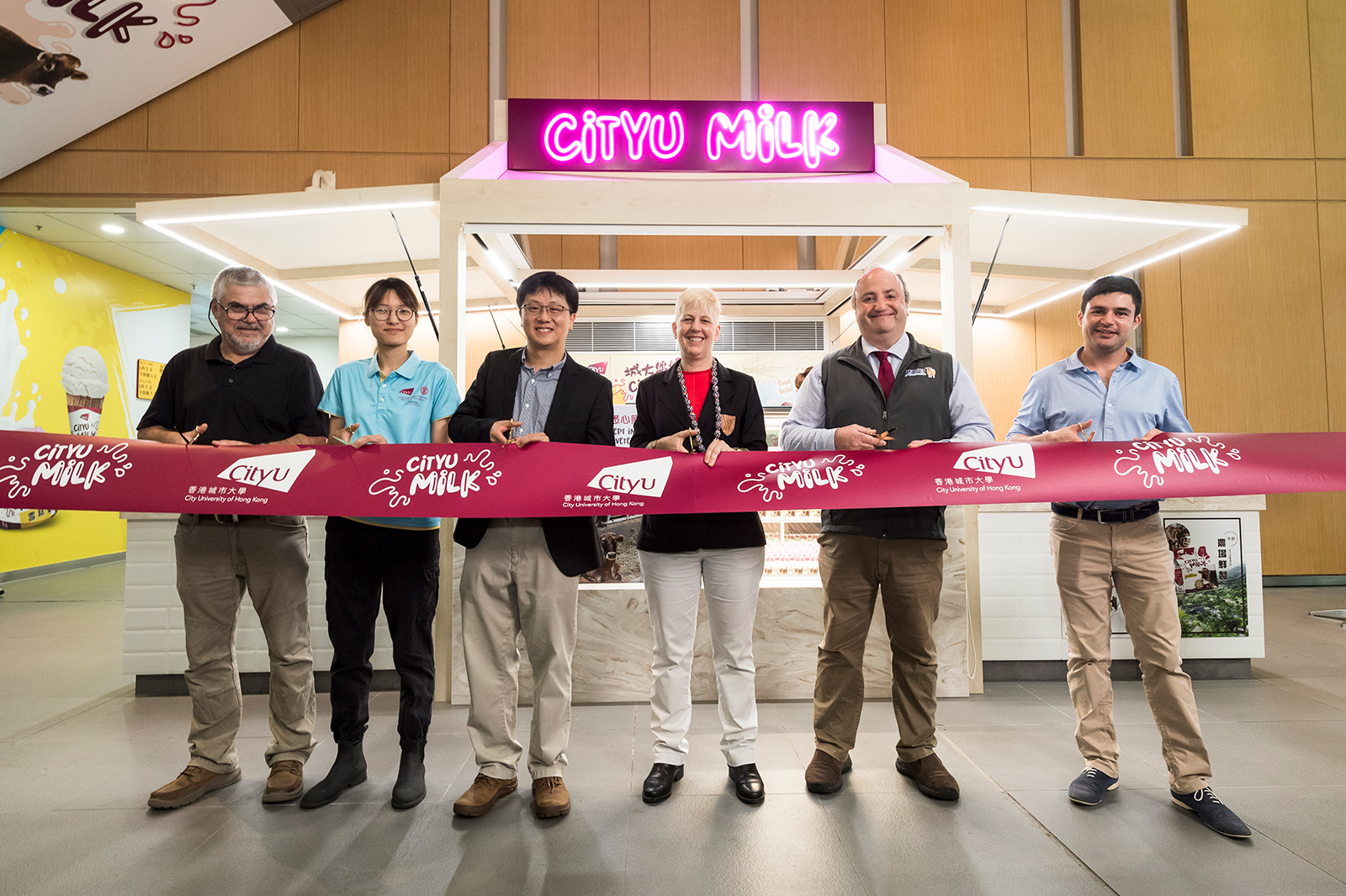 Under the concept of One Health, which recognises that the health of people, animals and the environment are inextricably intertwined, CityU is training future veterinarians and conducting relevant research for Hong Kong and beyond.
CityU Milk is a tasty by-product from CityU Farm, which is an integral part of teaching CityU's Bachelor of Veterinary Medicine (BVM), Hong Kong's first and only veterinary programme. CityU Farm provides the sole opportunity to work with commercial food-producing cattle in Hong Kong, which is crucial for training new generations of skilled, competent veterinarians. BVM students gain essential skills in animal handling, veterinary examination, animal welfare and husbandry, food production and food safety at the Farm.
As a unique facility in Hong Kong, CityU Farm encourages sustainable practices for food production by pasteurising milk locally.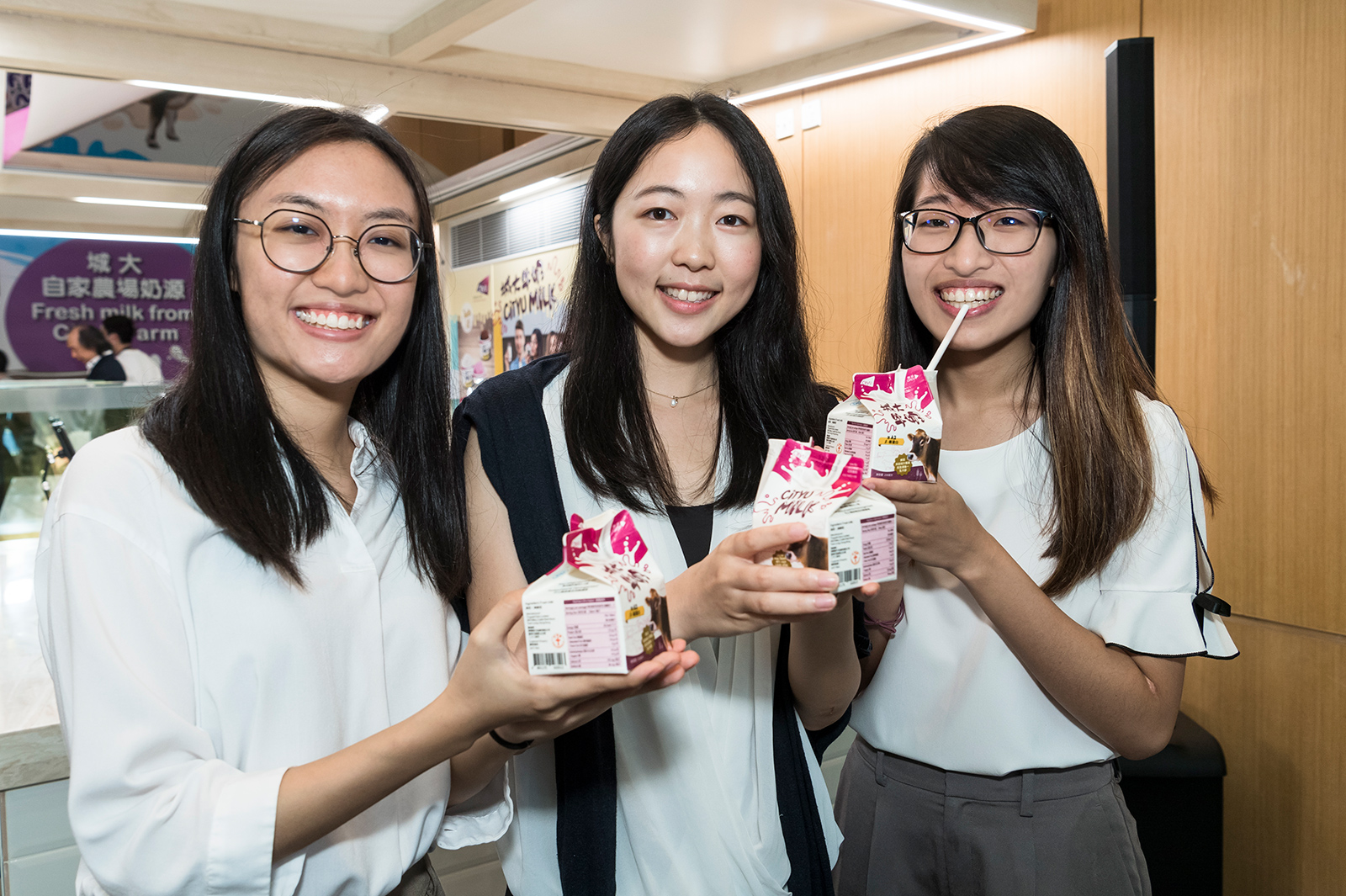 "Sustainable milk production is a key focus of teaching at the CityU Farm. The intensity of greenhouse gas emissions is being reduced by strategies such as sourcing low-emissions feeds, including brewers' spent grains, bread waste, biscuit waste and soya hulls. These are all by-products of human food production," said Professor Barrs.
CityU is the first university in Hong Kong to introduce and practice the concept of One Health. It will continue to pioneer excellence in veterinary education and life sciences research in Hong Kong, Asia and the world, spotlighting public health, food safety, animal welfare and aquatic animal health for the well-being of society.
The CityU Milk produced by Jersey cows contains the A2 beta-casein protein, which is more easily absorbed by the human digestive tract. Staff and students can purchase the milk at the Milk Product Counter located at 3/F, Lau Ming Wai Academic Building.