CityU hosts HK Tech Forum on tackling challenging technology issues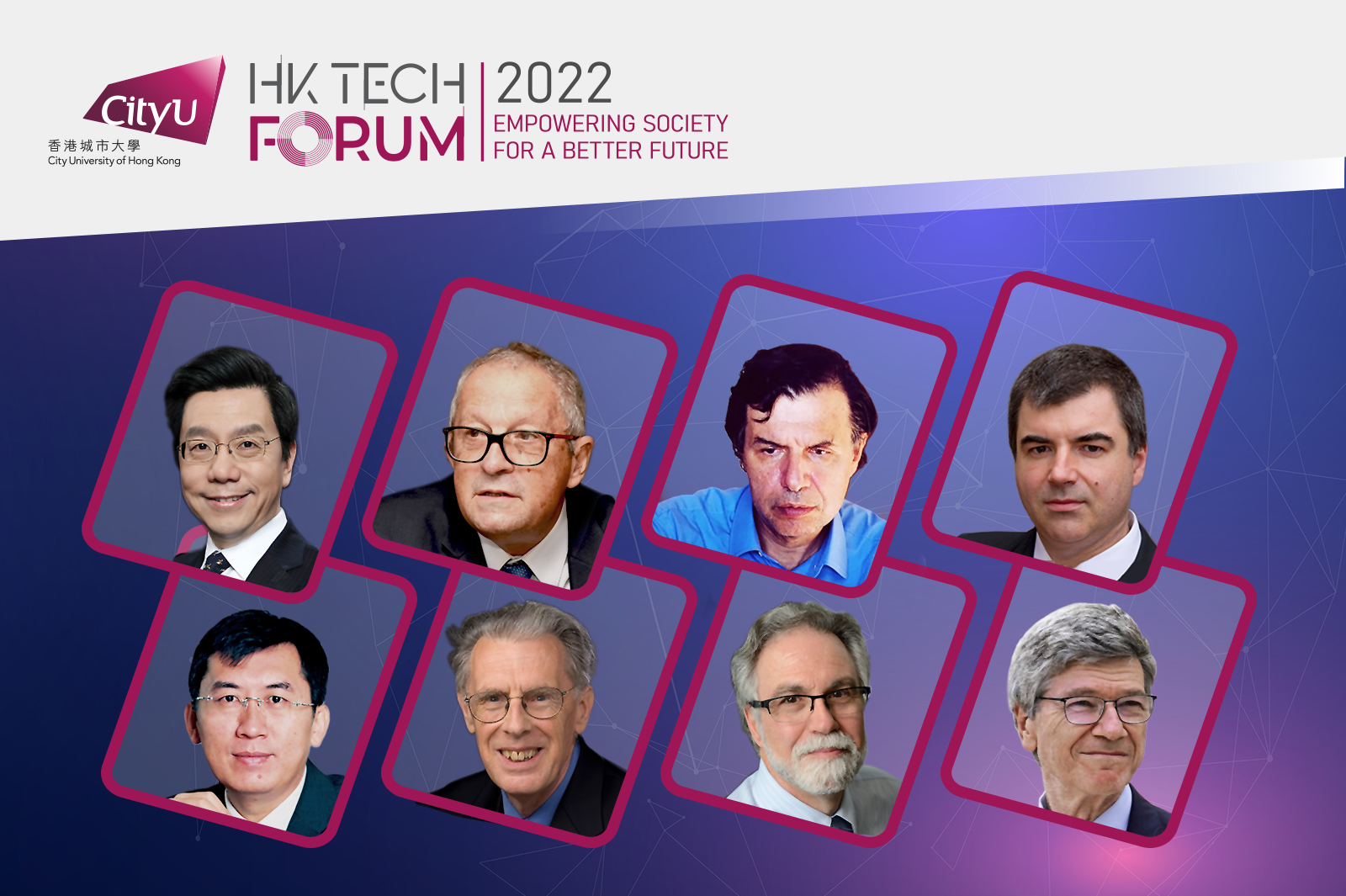 To provide a dynamic platform for examining innovative strategies and approaches to major challenges in science and technology, the Hong Kong Institute for Advanced Study at City University of Hong Kong (CityU) will host six forums in the HK Tech Forum series in the second half of 2022. A number of world-leading scholars, including numerous Nobel Laureates and Turing Award recipients, will take part in the forum and give speeches. The HK Tech Forum kicked off by the Forum on Data Science and AI.
 
The HK Tech Forum was initiated by President Way Kuo of CityU with Professor Wang Xunli, Head of the Department of Physics, acting as chief coordinator.

Under the theme "Empowering society for a better future", the HK Tech Forum series will focus on grand challenges that impact our world, including Data Science and AI, Reliability and Safety of Intelligent Systems, Advanced Matter and Materials, Carbon Neutrality and Sustainable Environment, Quantum Physics and Complex Systems, and Metabolism in Health and Disease, with plans to expand the forum into 2023 and beyond.

Each forum will include talks by highly influential speakers, such as Nobel Laureates and Turing Award winners. They include Professor John Hopcroft and Professor Joseph Sifakis (Turing Award), Professor Jeffrey D. Sachs (Tang Prize in Sustainable Development), Professor Giorgio Parisi (Nobel Prize in Physics) and Professor Gregg L. Semenza (Nobel Prize in Physiology or Medicine), and AI entrepreneur Dr Lee Kai-Fu.

The forum aims to promote a strong interdisciplinary approach to tackling challenging technology issues. For example, the Forum on Data Science and AI will facilitate knowledge sharing about the frontiers in Data Science and AI for the benefit of society. The two plenary speeches in the forum will be "Math for the Big Data Revolution", by Professor Hopcroft, and "How AI Will Transform Our World", by Dr Lee.

CityU has a well-earned reputation as an innovative hub for research and professional education, addressing global issues, and empowering positive change. As a CityU-branded event, HK Tech Forum will foster knowledge sharing, collaboration and problem-solving, in addition to highlighting the strengths of the University's strategic direction.

"We have been doing very well recently in terms of research and honours for our scholars, and this forum will be an excellent vehicle for showcasing the depth of our faculty and the quality of the frontier research that we pursue," said President Way Kuo of CityU.

"The forums, which will be held throughout the year, will promote a strong collaborative approach to tackling long-standing scientific puzzles and challenging technology issues," said Professor Wang Xunli, chief coordinator of the forum and Head of the Department of Physics at CityU.

For more information about HK Tech Forum, please check out https://www.cityu.edu.hk/hktechforum/.