Equipment and Facility Sharing
To increase the accessibility of equipment and facilities by colleagues in the department as well as across the college, the department has established an on-line Equipment and Facility Booking System. The system is designed that both internal BME Staff and colleagues from CENG will use the same system to view the equipment status, book the equipment online, check the expense usage, etc. There is an hourly charging rate associated with each of the equipment. CENG users will be charged according to this rate, and they are reminded to have enough budget before they book and use the facility. For internal BME Staff, there is no policy at the moment to charge them. However, it is still good for them to be aware of the notional charge and how much they might probably be charged later when such policy is in place.
For details of the system, you can refer to the user guide. In brief, staff who want to book and use the equipment via this online system need to obtain an account to logon the system first. First of all, staff needs to contact the technical staff in charge of the equipment and obtain proper training to ensure that they know how to use the equipment SAFELY.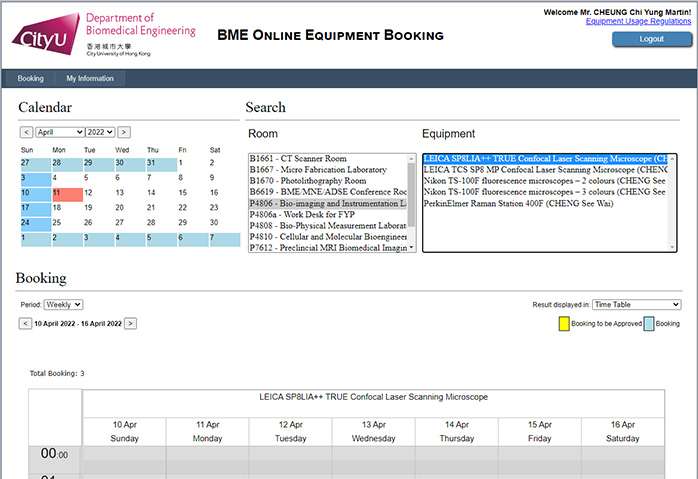 Last modified on 1 July, 2020