What's New

Success in General Research Fund (GRF) / Early Career Scheme (ECS) Projects 2022-23
8 JUL 2022
The projects of 10 faculty members have been awarded General Research Fund (GRF) / Early Career Scheme (ECS) totaling $10.22M for 2022-23, with a success rate of 50% which is the highest among all engineering departments (together with another department). Among the 10 awarded projects, half of them have been funded over $1M.
List of Successful General Research Fund (GRF) / Early Career Scheme (ECS) Projects – 2022-23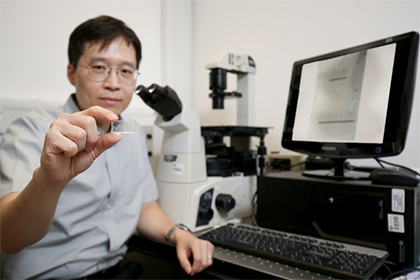 New Microfluidic Device to Visualize COVID Antibody Levels
3 JUN 2022
Dr Cecil CHEN and his team have developed an accurate rapid-test device that allows someone to read their antibody levels following vaccination.
READ MORE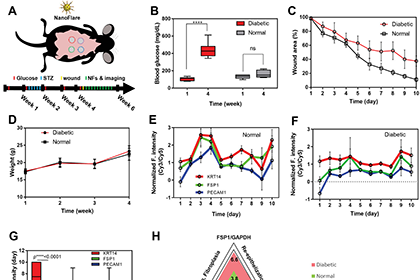 Monitoring Wound Healing Status with mRNA Nanosensors
22 APR 2022
Compared with the existing laborious, resource-intensive and disruptive methods for monitoring the wound healing status, Dr XU Chenjie and his collaborators have developed mRNA nanosensors (i.e. NanoFlare) that can reveal the healing status through targeted and semi-quantitative examination of the mRNA biomarkers in skin cells.
READ MORE
BME Videos
Spotlights
Subject Ranking
Biomedical
Engineering
#29 | World
Source: Academic Ranking of World Universities' Global Ranking of Academic Subjects 2022
Centre for Robotics and Automation (CRA)
A majority of BME faculty members are also members of the Centre for Robotics and Automation (CRA) with research focus on Medical Robotics, Human-Robot Interaction, Micro/Nano/Bio-Robotics and Intelligent Automation. Please refer to CRA's website for more information on its research and activities.