Consul General of Bangladesh in Hong Kong visits CityU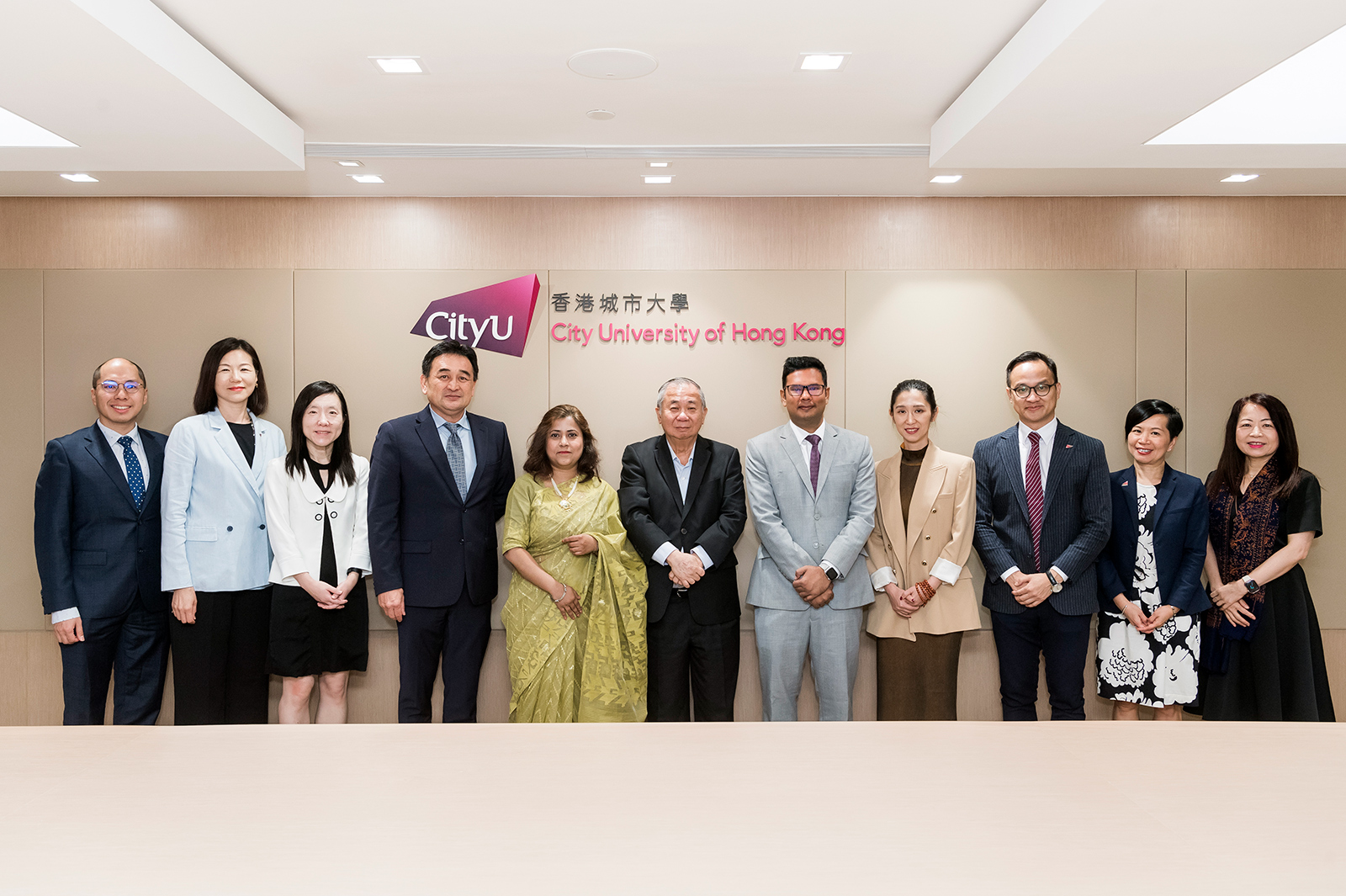 Ms Israt Ara, Consul General of Bangladesh in Hong Kong, visited City University of Hong Kong (CityU) on 30 October. During the visit, Ms Israt Ara met with Professor Freddy Boey, CityU President, to explore collaboration opportunities between Bangladesh and CityU.
Ms Israt Ara was joined by Mr Md Marzuk Islam, Vice Consul. President Boey extended a warm welcome to them. He presented the latest developments and achievements of CityU and emphasised the importance of diversity.
In addition, President Boey highlighted that CityU's Bachelor of Veterinary Medicine programme recently obtained accreditation from regulatory bodies in the United Kingdom and Australia/New Zealand, making it the first dual-accredited veterinary programme in Asia. He added that international exposure and learning experience is crucial for the students' development and that he attached great importance to overseas exchange.
Ms Israt Ara mentioned that about one million students are enrolled in Bachelor's degree programmes in more than 150 public and private universities in Bangladesh, and that a good number of students pursue higher education in foreign universities every year. Highlighting that the number of Bangladeshi students is increasing at CityU, Ms Ara proposed to the President the opening of a campus or a consultation office of the University in Bangladesh.
She also agreed with the President's views on student-exchange and training programmes for civil servants in Bangladesh. In this connection, she proposed closer collaboration on these programmes, curriculum exchanges, and recognition of certificates of Bangladeshi universities.
Ms Israt Ara and Mr Md Marzuk Islam visited the Indra and Harry Banga Gallery after the meeting to learn more about CityU's cultural ambience.