Alumnus wins Best New Director, Best Original Screenplay at Golden Horse Awards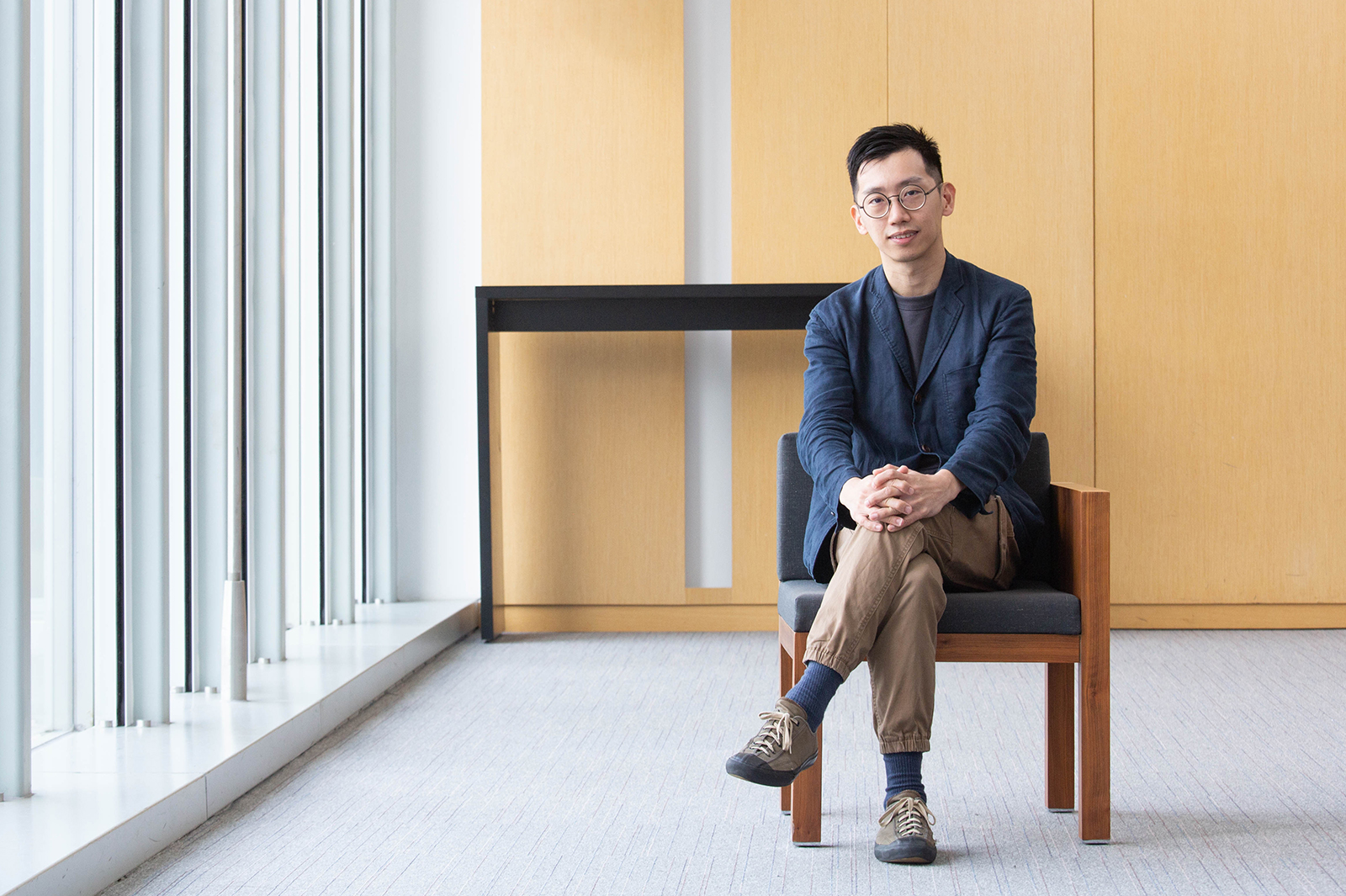 A highly talented filmmaker and alumnus of City University of Hong Kong (CityU) has won the Best New Director Award and the Best Original Screenplay Award at the 59th Golden Horse Awards for his first feature film, The Sunny Side of the Street.
Malaysian-born Mr Lau Kok-rui came to Hong Kong to study marketing at CityU's College of Business with a full scholarship for overseas students in 2008.
His film tells the story of two Hong Kong immigrants from different generations, Chan Bak-yat, played by Anthony Wong, a middle-aged taxi driver who came illegally from mainland China, and Mok Ching-chun (originally named Hassan), played by Sahal Zaman, a Pakistani non-refoulement claimant stranded in Hong Kong with his parents.
The Chinese title of the film (Bak Yat Ching Chun), a combination of the names of the two protagonists, was inspired by a poem by Yuan Mei from the Qing Dynasty. While "Bak Yat" literally means "sunny days" and "Ching Chun" means "youth", the two lines of the poem mean "Moss grows naturally even where there's no sunlight".
"These lines symbolise that we can still find a way out even when there seems no hope," Mr Lau said.
Mr Lau loved watching movies when he was growing up in Malaysia, mostly Asian productions, and that he was delighted to expand his knowledge of films from different countries and regions through the extensive movie collection in the CityU library where he spent his spare time. Mr Lau said he appreciated CityU for its support. The scholarship he received helped him focus on his studies and gave him many pleasant learning memories.
After graduating in 2011, Mr Lau initially worked as a teaching assistant at a local university and as a crew member for advertising productions until he finally found his passion for filmmaking. After shooting some documentaries, he worked as a screenwriter and director for short films and TV programmes.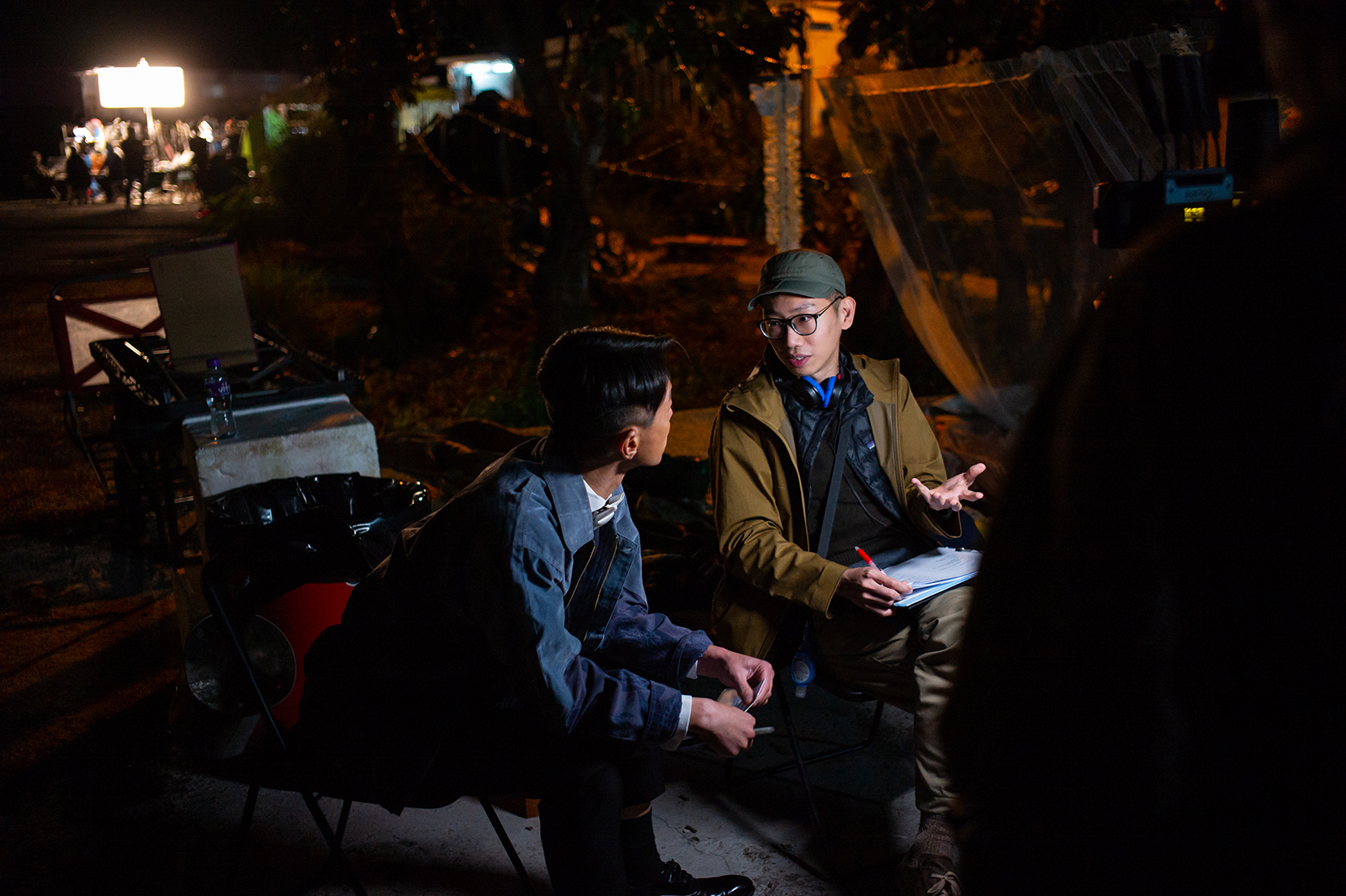 "My films are a presentation of my view of the world. Audiences may have their own interpretations, but to me, the most important thing is to encourage people watching to think about different social phenomena."
When asked why he chose the issue of non-refoulement claimants for his first feature film, he said, "I became aware of the issue when the media reported claims for non-refoulement protection against expulsion in 2015. As an immigrant in Hong Kong, I empathised with the people affected."
Some of his short films are also related to issues of identity and ethnic minorities.
The major difficulty filming The Sunny Side of the Street was his lack of experience and working with his new team. "It took me several years to prepare. I started the screenplay and looking for funding in 2019 and I spent three to four months casting the film."
He is now concentrating on enhancing his filmmaking skills and refining his style. He plans to shoot future productions on the theme of family, hoping he can make his next film in Malaysia.
The Sunny Side of the Street has been selected by the 29th Hong Kong Film Critics Society Awards for the Film of Merit and for competition at the 18th Osaka Asian Film Festival and the 25th Far East Film Festival in Udine, Italy.
Anthony Wong won the Best Leading Actor Award at the 59th Golden Horse Awards while Sahal Zaman won the Best New Performer Award at the Hong Kong Film Directors' Guild 2022 Awards and the 41st Hong Kong Film Awards.
Mr Lau's other films, Let's Get Lost, Have a Nice Day and How High the Moon, have been selected for many international film festivals.