COVID tests for small mammals through CityU, Prenetics partnership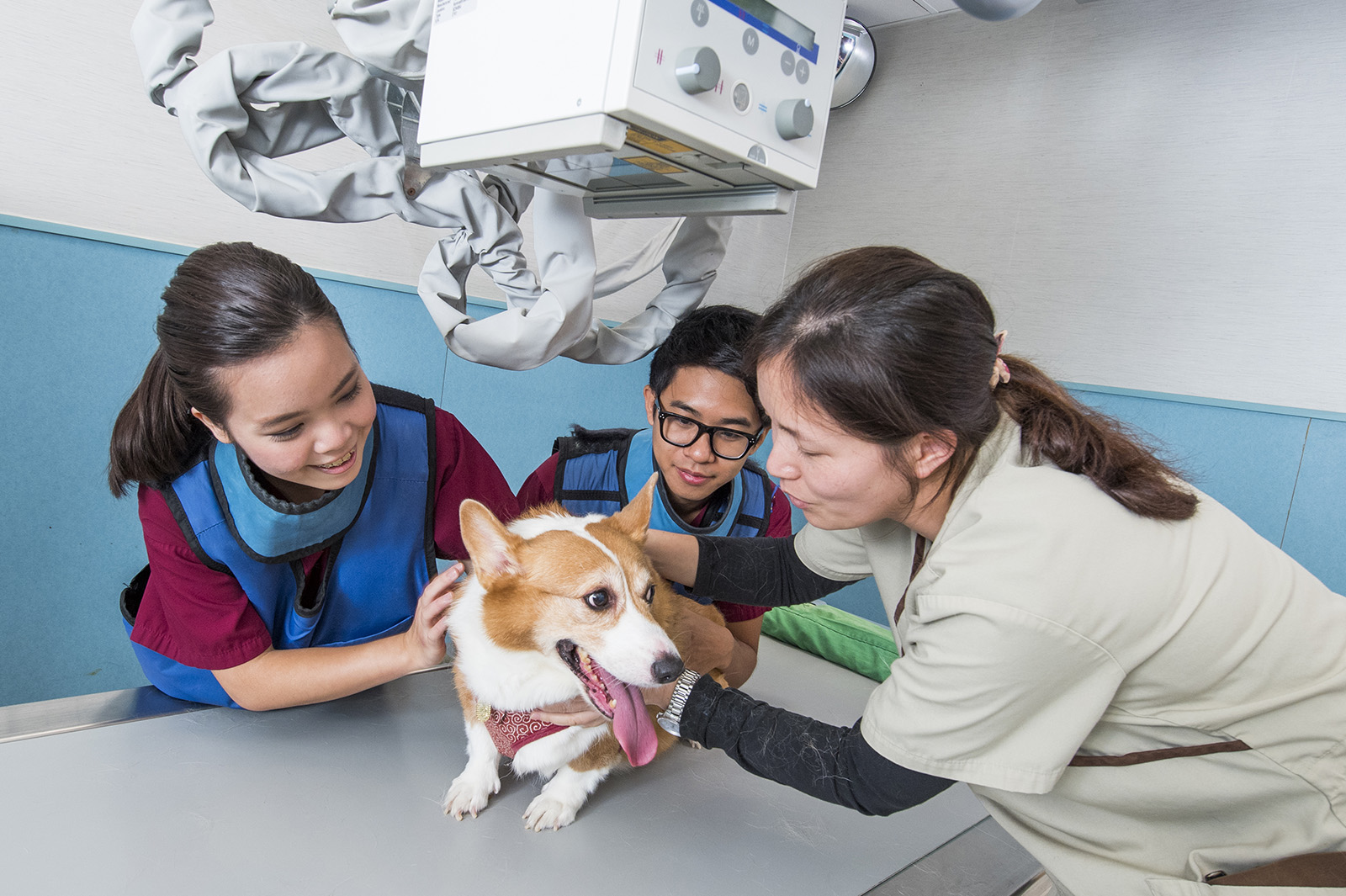 Large-scale COVID-19 testing for small mammals is the focus of an exciting new partnership between City University of Hong Kong (CityU) and the major global diagnostics and genetic testing company Prenetics.
Inspired by our One Health initiative, the tests will be conducted by trained staff from the CityU Veterinary Medical Centre (VMC) and the Jockey Club College of Veterinary Medicine and Life Sciences (JCC) on site at the VMC, the largest veterinary clinic in Asia.
Technology provided by Prenetics will be used for the testing process at the CityU Veterinary Diagnostic Laboratory (VDL).
This multi-faceted two-stage initiative will capitalise on the world-class clinical, animal welfare, virology, and epidemiology expertise at CityU. It will provide testing for pets throughout Hong Kong by coordinating veterinary medical procedures between pet owners, testing facilities, and government.
The first stage of the CityU initiative includes the provision of COVID-19 tests for pets and the second will offer enhanced care for pets whose owners have tested positive for the virus and need to undergo a period of mandatory quarantine.
"This partnership positions Hong Kong as the first city to introduce a comprehensive and humane One-Health-driven COVID-19 strategy (human, animal and environment)," said President Way Kuo of CityU.

Starting from 21 February, testing for pets will focus on cats and dogs with plans in place for other species, too. Owners may request a COVID-19 test for their pets as part of an overall wellness programme or ask for the COVID-19 test only. The test will cost HK$450 and will be available from Monday to Saturday through online booking.
CityU plans to work closely with the Agriculture, Fisheries and Conservation Department (AFCD) to identify, and provide quarantine and professional treatment for, small mammals with COVID-19. If a pet returns a positive COVID-19 sample, the case will be referred to the AFCD, which is currently in discussions with CityU about potential pet quarantine arrangements.

President Kuo added, "Next to animal welfare considerations, it is clear that pets are very important to the emotional well-being of the people of Hong Kong. These efforts will reassure the community and further strengthen their view on the experts' COVID-19 strategy."
The second stage focuses on providing support for those pet owners who have tested positive for COVID-19 and need to ensure their pets are well cared for while they undergo quarantine restrictions.
"We will make our expert veterinary and One Health resources available to assist in the comprehensive care needed for pet owners so that they can make provision for their pets due to quarantine or for medical consultation for any pets that test positive. We are currently in the process of identifying suitable premises to house additional pets and to provide veterinary oversight if owners themselves need to go into quarantine," said Professor Nikolaus Osterrieder, Dean of the JCC.
Dr Duncan Hockley, Executive Director of the VMC and VDL, said, "This is an important issue for the many pet owners in Hong Kong, and we are working hard to ease their anxieties by ensuring their much-loved pets receive world-class care, and emphasising that there is never a reason to abandon a pet."
Information on how to book an appointment for pets and all other details will be released very soon.
About the Jockey Club College of Veterinary Medicine and Life Sciences
CityU established the first and only veterinary college in Hong Kong in 2014. It was later renamed the Jockey Club College of Veterinary Medicine and Life Sciences (JCC). JCC, the first of its kind in Hong Kong, serves as a leading local and regional centre of excellence in research and training. Partnered with Cornell University's College of Veterinary Medicine, one of the top vet schools in the world, JCC launched the first 6-year Bachelor of Veterinary Medicine programme in Asia that is designed to meet strenuous international accreditation standards.
About the CityU Veterinary Medical Centre
Opened in April 2019, the CityU VMC is a leading one-stop veterinary centre in Hong Kong and Asia. The centre is fitted out with state-of-the-art facilities for diagnosis and treatment, providing primary care, specialist and 24-hour emergency services as well as clinical training for CityU's veterinary medicine programme and training for veterinarians in veterinary specialties.
About Prenetics
Founded in 2014, Prenetics is a major global diagnostics and genetic testing company with the mission to bring health closer to millions of people globally and decentralise healthcare by making the three pillars — Prevention, Diagnostics and Personalised Care — comprehensive and accessible to anyone, at anytime and anywhere. Prenetics is led by visionary entrepreneur, Danny Yeung, with a team of over 800 employees and operations across nine locations, including the UK, Hong Kong, India, South Africa, and Southeast Asia. Prenetics develops consumer genetic testing and early colorectal cancer screening; provides COVID-19 testing, rapid point-of-care and at-home diagnostic testing, and medical genetic testing. To learn more about Prenetics, please see: http://www.prenetics.com/