Lifetime award for renowned digital artist
It's a major award for a major international artist, one for whom City University of Hong Kong (CityU) has been home for more than a decade.

Professor Jeffrey Shaw, Yeung Kin Man Chair Professor of Media Art in the School of Creative Media (SCM), has been recognised with the 2020 ACM SIGGRAPH Distinguished Artist Award for Lifetime Achievement in Digital Art.

He has been acknowledged as a "singular visionary and pioneer in the creation of interactive and immersive media art".

A leading figure in new media art with career that began in the 1960s, Professor Shaw has exhibited critically acclaimed work throughout the world, pioneering the creative use of digital media technologies in the fields of expanded cinema, virtual and augmented reality, immersive visualization environments, navigable cinematic systems and interactive narrative.

Although he's won numerous accolades, this one is special.

"In 1985 I was thrilled to be invited to SIGGRAPH in San Francisco to show my interactive art installation The Narrative Landscape," said Professor Shaw. "Now, 35 years later, I am excited again to be the recipient of this precious award and recognition from ACM SIGGRAPH, which is the world's leading community of computer graphics professionals."

Professor Shaw in turn acknowledged the pivotal role that CityU has played in championing creativity in all fields.

"CityU established the world's first university School of Creative Media and SCM faculty and students all strive to advance this mission, both in their teaching and learning, and in their world class cutting-edge research," said Professor Shaw, who joined CityU in 2009 as Dean of SCM, established the CityU Applied Laboratory for Interactive Visualization and Embodiment (ALiVE) and is the Director of the Centre for Applied Computing and Interactive Media.
He added that a remarkable synergy existed between the spirit of Hong Kong, the professionalism of CityU, the dynamic architecture of the Run Run Shaw Creative Media Centre, the artistic and scientific talents of SCM's global faculty, and its visionary curriculum.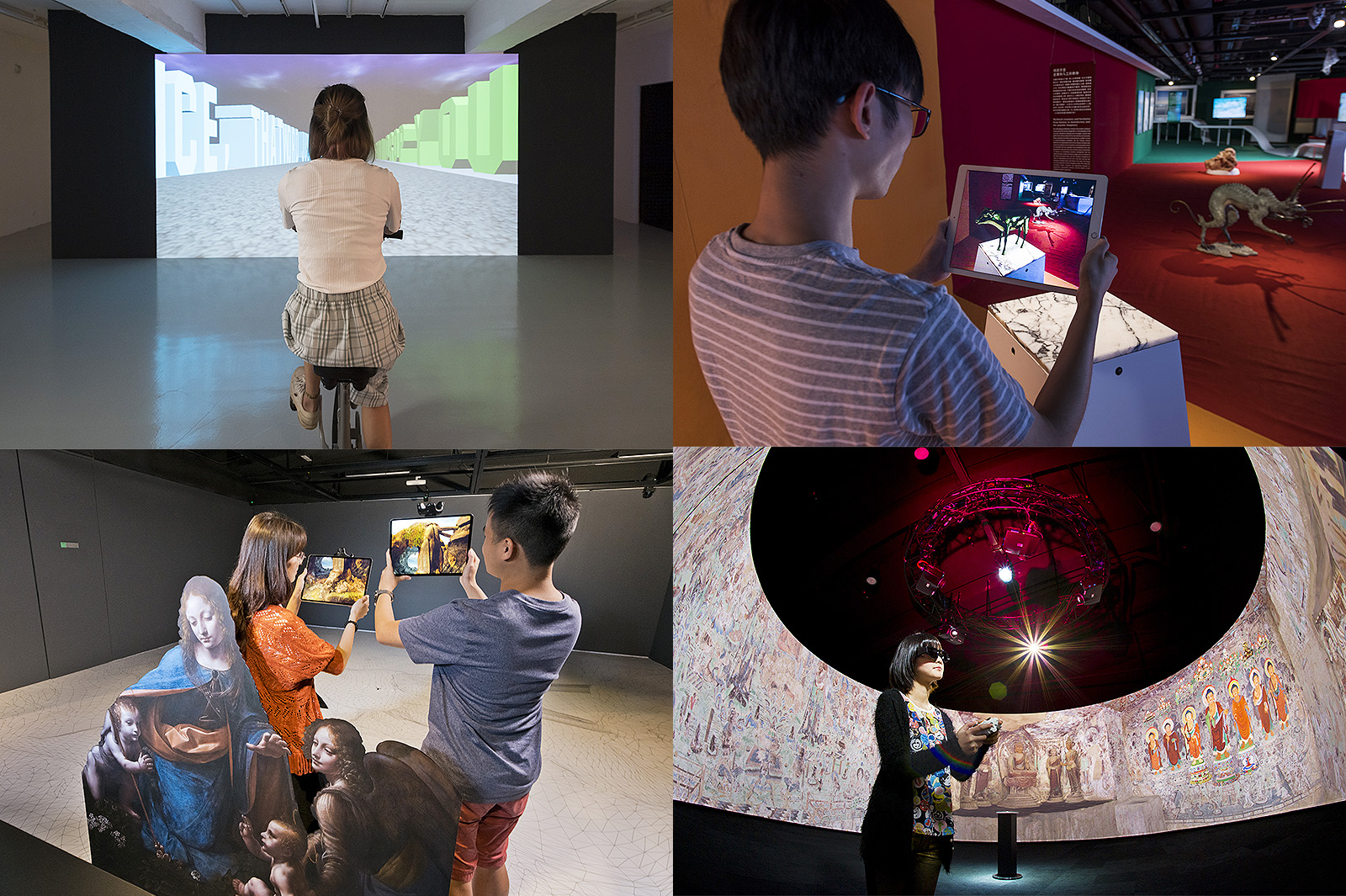 "Every student who studies at SCM is privileged to benefit from this springboard to successful creative careers," he said.

Professor Shaw's contributions to CityU have been innumerable, such as his several exhibitions at the Indra and Harry Banga Gallery, include "ANiMAL", which he co-curated, and "Leonardo da Vinci. Art & Science Then & Now" for which he was an associate curator. 

His work on digital cultural heritage, especially the 3-D virtual projected, augmented reconstruction of the famous Dunhuang cave was a huge hit and can be viewed here.