NANO 2018 explores wonders of science and technology
The 14th International Conference on Nanostructured Materials (NANO 2018) was successfully held from 24 to 29 June at City University of Hong Kong (CityU), with about 600 international scholars and researchers famous in nanotechnology fields, coming from 35 countries/regions and 300 different research organisations. 

NANO 2018, spearheaded by the International Committee on Nanostructured Materials (ICNM), presented state-of-the-art research and the latest advanced findings in the field. International speakers and top scientists covered 12 session themes on nanomaterials at the event. 

The conference hosted 11 Plenary Lectures, 44 Keynote Lectures, more than 80 invited speeches and 8 concurrent sessions in six days. There were also presentation of selected posters from 127 scholars and students, as well as 12 exhibitions on nanoscience and nanotechnology, around the university campus. In addition, NANO 2018 co-organized Materials Summit with CityU's Institute for Advanced Study (IAS) and 4 concurrent events with topnotch academic journals and organisations in nanomaterials fields, including Materials Today, Elsevier, Advanced Materials, Wiley, Royal Chemistry Society, Springer Nature and Nature Communications. 

The 11 invited Plenary Speakers included many academicians and outstanding scientists, such as Professor Lu Ke, Member of Chinese Academy of Sciences, Professor Subra Suresh, President of Nanyang Technological University, Singapore, Professor Lindsay Greer, Head of Department of Materials Science and Metallurgy at University of Cambridge, UK, Professor Robert O. Ritchie and Professor Yang Peidong from the University of California, USA, Professor Stuart Parkin, Managing Director of Max Planck Institute of Microstructure Physics, Germany, and Professor Kam W. Leong from Columbia University, USA. Besides, Keynote Speakers included Professor Christopher A. Schuh, Head of Department of Material Science and Engineering at Massachusetts Institute of Technology, USA and Coordinating Editor of Acta Materialia; Professor Huajian Gao from Brown University, USA; and Professor Yiu-wing MAI, University Chair in Mechanical Engineering at The University of Sydney. They explored innovative technology in structure materials and nanoscience in various lectures and discussions.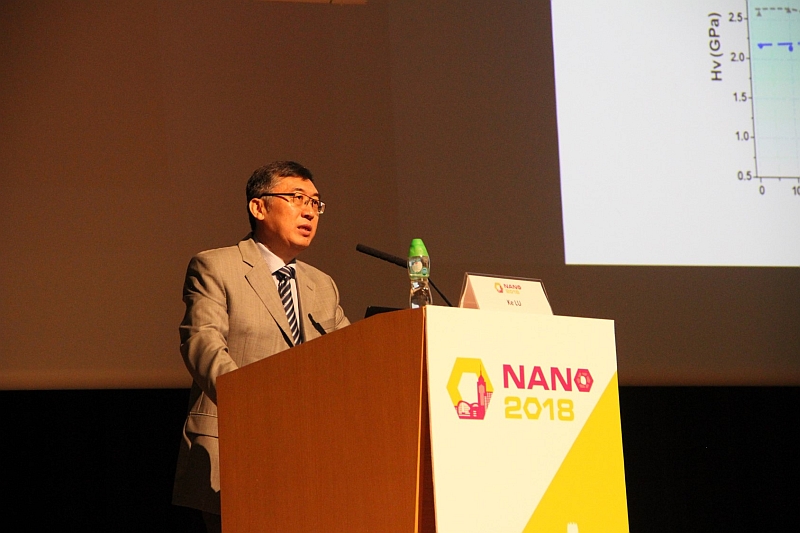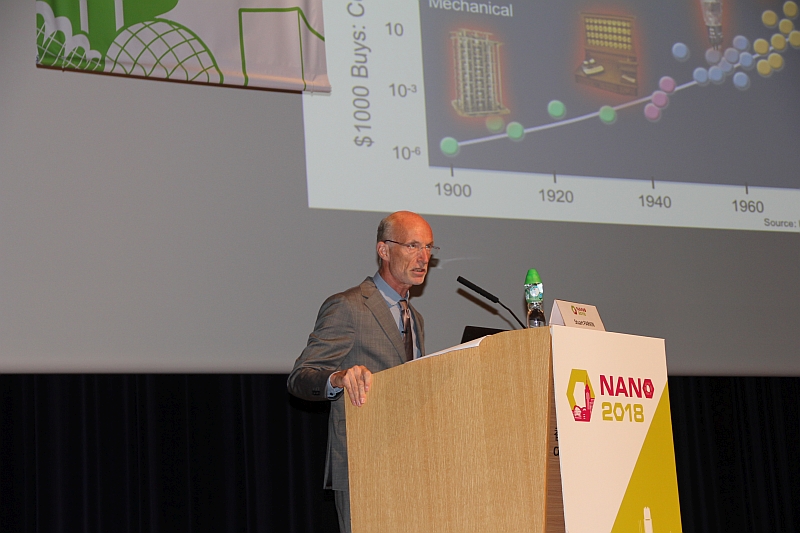 International Conference on Nanostructured Materials is one of the longest running academic conference on nanotechnology. This is the first time for this conference being held at Hong Kong. At the opening ceremony on 25 June, Professor Lu Jian, Vice-president (Research and Technology) and Chairman of the conference organizing committee, said CityU was very honourable to be the host of NANO 2018. The establishment of the Department of Materials Science and Engineering (MSE) had boosted CityU's efforts to become an international hub for nanoscience and nanotechnology. 

At the Materials Summit held on 27 June, Professor Jacob Huang Chih-ching, IAS Executive Director and Chair Professor at CityU's MSE, said in his opening remarks that the summit had underlined how IAS sought to explore the wonders of science and technology. Professor Herbert Gleiter, Distinguished Senior Professor and Academician at the Institute für Nanotechnology at KIT Karlsruhe in Germany and Senior Fellow of CityU IAS, delivered the opening lecture, which was titled "Nano-glasses: The Way to a World of New Materials with New Structures and Technological Application". Together with nine international and national academicians and scholars, including Professor Liu Chain-tsuan and Professor Alex Jen from CityU, they delivered speeches by turns in two hours and brought up a blueprint for future nanomaterials and technological development.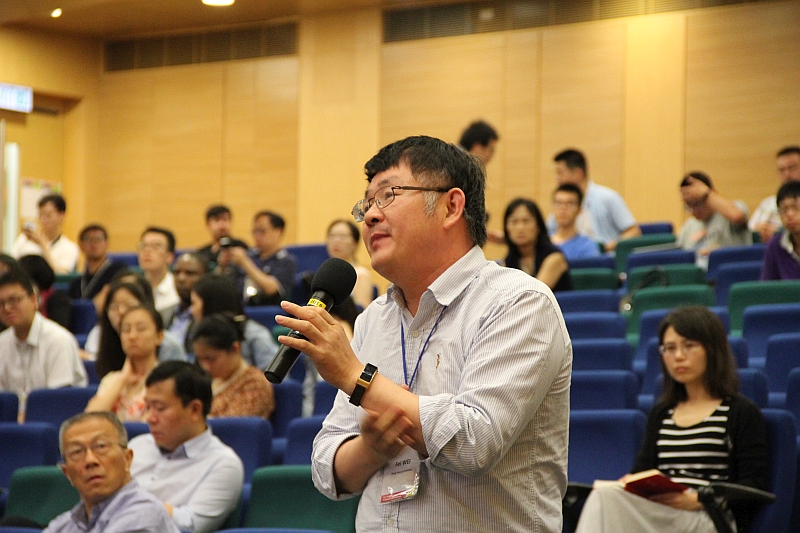 To enhance exchange in nanotechnology and boost enthusiasm in research for innovative technology, NANO 2018 co-organized a panel discussion titled "Materials Today: 3 Big Questions in Nano" with Materials Today on 25 June. Two Editor-in-Chiefs from Materials Today and Materials Today Nano, and Professor Li Quan from the Chinese University of Hong Kong, led participants to engage in a high level debate on "3 Big Questions" on the future of nanoscience. 

This year marks the 30th anniversary of the top journal Advanced Materials. NANO 2018 co-organized AM30 Symposium Hong Kong with the journal and invited top scientists, including Professor Robert O. Ritchie, Professor Alex Jen, Professor Xiaodong Chen from Nanyang Technological University, Singapore, Professor Yuliang Zhao from Chinese Academy of Sciences and Professor Stuart Parkin, as speakers.
Apart from dozens of academic conferences, editors from eminent academic journals, including Nature Communications, Royal Society of Chemistry, Elsevier and Springer Nature, hosted a workshop to convey a better understanding to young researchers on how to write a paper for journals, and how to stand out from the common when submitting an article. 

NANO 2018 was co-organized by ICNM, CityU and CityU IAS, co-sponsored by MRS, and strongly supported by over 20 organisations, including HGJ, Hong Kong Tourism Board, Croucher Foundation, various journals such as Materials Today, Elsevier, Advanced Materials, Advanced Science, Wiley and Nanotechnology.