Appointments and re-appointments for Council and Court
New appointees to the Council and Court of City University of Hong Kong (CityU) have been announced for a term of three years starting from 1 January 2023.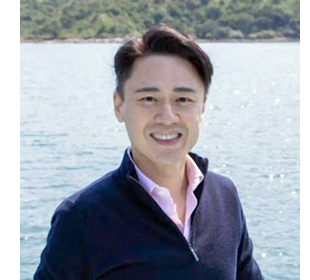 A new member appointed to the Council by the Chief Executive of the Hong Kong Special Administrative Region is Mr Edward Ho Man-tat, Managing Director and Head of Asia at Leonteq, a listed Swiss fintech company with a leading marketplace for structured investment solutions. Mr Ho has over 20 years' experience in the finance and asset management industries and is responsible for spearheading Leonteq's growth strategy in Asia. He is active in public service as a Member of the Board of Governors of the Hong Kong Arts Centre, a Council Member of the Consumer Council, an appointed member of the Resolvability Review Tribunal, an appointed Finance Committee Member of the Hong Kong Housing Authority, and a Board Member of the World Wildlife Fund Hong Kong.
In addition, Ms Lilian Chiang Sui-fook, has been re-appointed as Deputy Council Chairman for another term, while Mr David Ho Chi-hoo, BBS, JP, Dr Leung Pak-yin, SBS, JP, Dr Raymond Leung Siu-hong, and Mr Joseph Tse Lap-bun have been re-appointed as Council members for another term of three years.
The Chief Executive and the CityU Council also appointed or re-appointed the following members to the Court for a term of three years with effect from 1 January 2023.
New appointments to the Court are:
Mr Stephen Chan Man, Deputy Chief Executive, Bank of China (Hong Kong) Limited
Ms Quince Chong Wai-yan, JP, Chief Corporate Development Officer and Director, CLP Power Hong Kong Ltd
Ms Cordelia Chung, Director, Hong Kong Science and Technology Parks Corporation
Mr Abraham Shek Lai-him, GBS, JP
Mr Patrick Tsang On-yip, Chief Executive Officer, Chow Tai Fook Enterprises Limited
The re-appointments to the Court are:
Ms Jenny Chan Pik-ha
Dr Gary Cheng Faat-ting
Miss Lily Chow
Ms Catherine Kwai Yuk-nin
Mr Lau Tat-chuen
Dr Allen Shi Lop-tak, BBS, MH, JP
Professor Cliff Sun Kai-lit, BBS, JP
Mr Vincent Wong Yin-shun, MH
CityU would like to take this opportunity to thank the retiring member of the Council Ms Elaine Leung Wai-yin, and retiring members of the Court including Mr Brave Chan Yung, BBS, JP, Mr Christopher Cheung Wah-fung, GBS, JP, Mr Simon Hui Hing-tak, Dr Bankee Kwan Pak-hoo, JP and Mr Paul Pong Po-lam.