Sustaining successful internationalisation
Effective strategies for internationalisation are indispensable for a leading global university, according to speakers and participants at the third instalment of the HK Tech Masterclass at City University of Hong Kong (CityU) on 4 August.
Professor Matthew Lee Kwok-on, Vice-President (Development and External Relations), sketched out CityU's internationalisation strategies and achievements in his keynote address at the event.
"As a leading global university, CityU is totally committed to strengthening internationalisation in all our operations," he stressed.
Such a commitment bore fruit in 2019 when CityU's International Outlook score was the highest in the world, according to the Times Higher Education World University Rankings, and was the 2nd highest in the world and top in Asia from 2020 to 2022.
Professor Lee highlighted the two pillars of internationalisation at CityU. One is recruiting the best students and faculty from around the world. Now, 40% of CityU students are non-local from over 70 countries/regions, while 75% of the faculty are non-local from 35 countries/regions. Such an international mix benefits both non-local and local students, and "consequently both groups can have better understanding and tolerance," said Professor Lee.
Another pillar is to provide local students with international exposure. Around 50% of our students participate in an exchange or other overseas programmes, and CityU is working towards boosting this ratio to 65%. Professor Lee also outlined several other initiatives at CityU such as building extra accommodation, offering more varied meal options at upgraded eateries and helping non-local students set up their own clubs. A new unit, the Cultural Exchange Oasis, will further foster a multicultural campus.
"We are pleased to see our strategies leading to concrete results. Our responsibility now is to share our experience and redouble our effort to make sure we remain highly international in outlook and thereby support the University's strategic positioning as a leading global university in this region," Professor Lee concluded.
Three CityU speakers demonstrated how our strategies for internationalisation are implemented at different operational levels and generate meaningful results.
Professor Dai Lin, Director of the Global Engagement Office, discussed how CityU had expanded global outreach, promoted diversity and created global learning opportunities. Even COVID hadn't deferred these efforts, she said. "We have made excellent use of digital platforms and events to reach new audiences during the pandemic," Professor Dai said. CityU now has over 500 partner institutions in over 52 countries/regions for student exchange and faculty and research collaborations.
Dr Mary Pang Yuet-ngor, Associate Dean (Internationalisation) at the College of Business (CB), elaborated on CB's internationalisation programmes. In addition to bilateral exchange partnerships with 240 institutions in 41 countries/regions, CB provides summer programmes that foster socially aware global citizens. "Some activities include building homes for the underprivileged and teaching at orphanages," she said.
Professor Julie Li Juan, Associate Provost (Academic Affairs), turned the spotlight on international faculty recruitment and international educational experience. The University management team gets involved in the early stages of international faculty recruitment. "This is how we uphold the highest standards of recruitment," she said. Through its joint degree programmes and generous scholarships, CityU provides students with the opportunities and means to go overseas.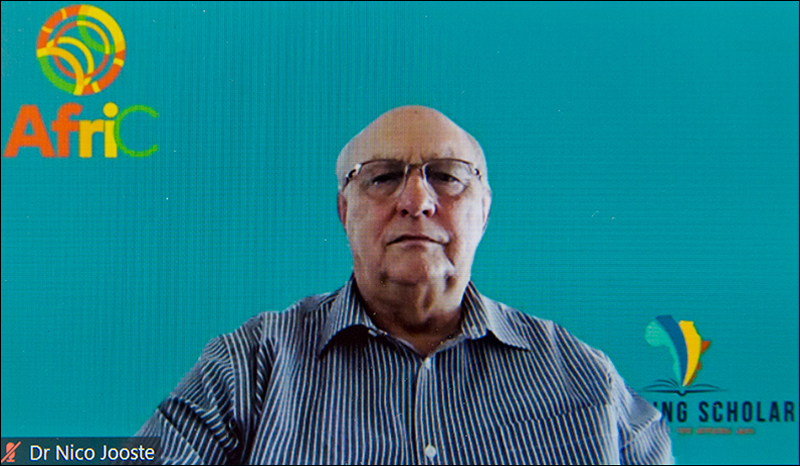 Dr Nico Jooste, Founding Member and Director of the African Centre for Higher Education Internationalisation in South Africa, offered an African perspective. While global partnerships will play a more important role in an increasingly complex world, he highlighted the importance of identifying the values needed to drive internationalisation.
During the panel discussion, the speakers elaborated on how to ensure mutually beneficial and value-driven global partnerships. Professor Lee said, "Value goes beyond abstract ideological assumptions but must involve valuable practical benefits to both parties for a partnership to succeed." Citing the example that CityU now hosts the largest number of students from the One Belt One Road region in Hong Kong, Professor Lee said these students are a good starting point for forging mutually beneficial partnerships.
Also discussed were the lessons from COVID. Professor Lee felt that virtual experience could not replace social interaction in a physical setting, yet he also saw how virtual channels can enrich the face-to-face experience, and predicted that this will be an emerging dimension in the post-COVID world.