CityU President encourages new students with Olympic medal winner's success
New students were warmly welcomed at the University Welcoming Ceremony, held on campus and online by City University of Hong Kong (CityU) on 24 August, with the debut performance of the English version of the University anthem.
Professor Way Kuo, CityU President, welcomed all new students and encouraged them to develop comprehensive skills during their university life. He said he hoped they would not only focus on their studies, but also actively take part in activities outside the classroom and make more friends.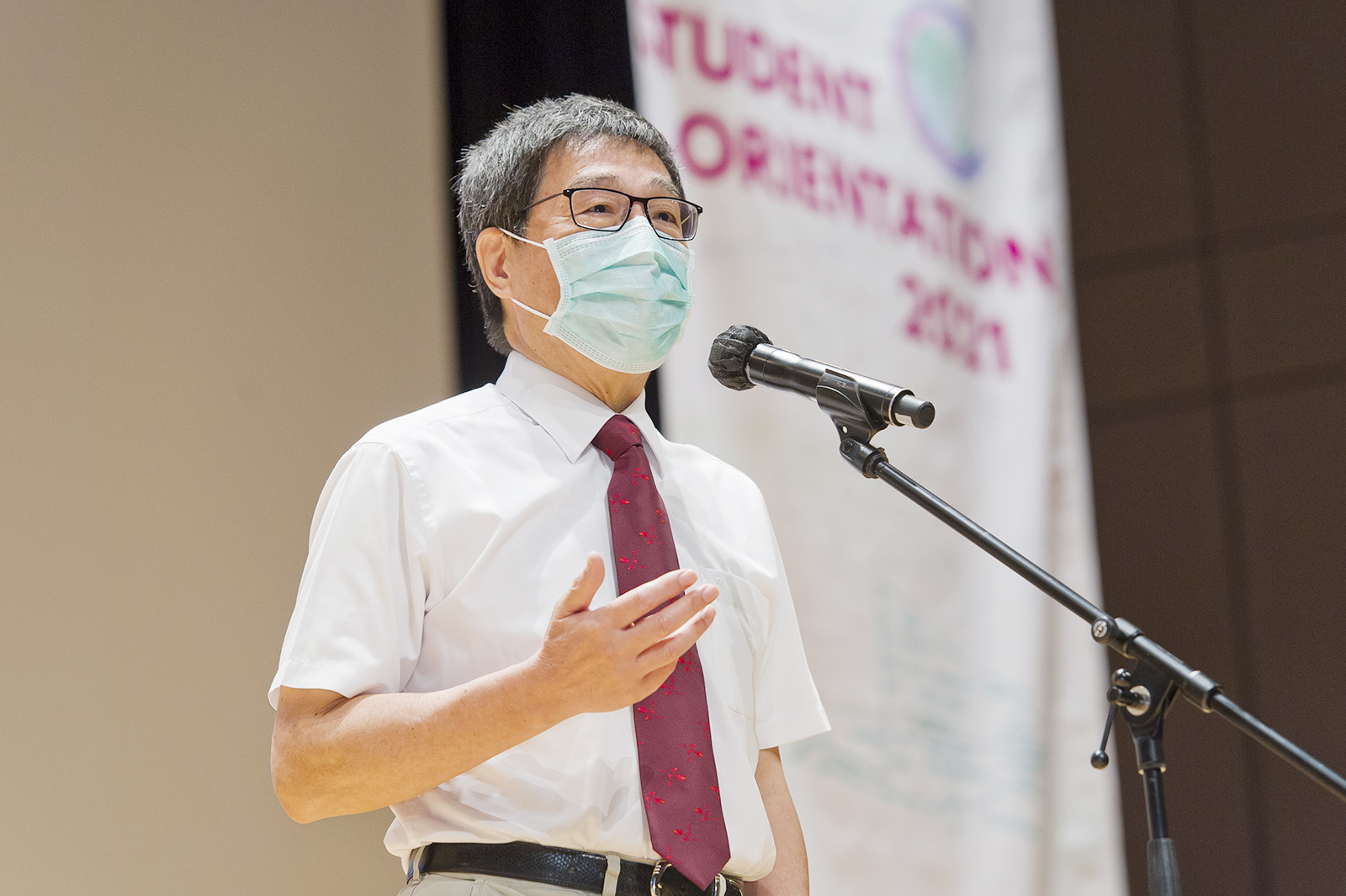 He encouraged the freshmen with the success story of CityU alumna Ms Grace Lau Mo-sheung, who won an Olympic Bronze medal in the Karate Women's Kata. "She set an ambitious goal for herself and strived to achieve it, which signifies the CityU spirit over the years. She is fully equipped with both the pen and the sword," he said.
Ms Lau extended a warm welcome to the new students in a video. She said that CityU was a reliable partner that supported her goals to acquire academic knowledge and develop her sports career over the years. She shared her fond memory of training with members of the CityU Karate team, and encouraged new students to chase their dreams. "You will never be alone. CityU will provide ample support and resources to let you fly high," she said.
Professor Raymond Chan Hon-fu, Vice-President (Student Affairs), talked about how CityU supported students to develop their interests and skills in different ways, including various sports teams, interest groups, leadership training, outreach programmes, social services and overseas exchange programmes.
"CityU has set up exchange programmes with over 400 higher education institutions around the world, and our faculty and students come from more than 80 countries and regions," said Professor Chan. "That's why CityU is one of the most internationalised universities in the world. We are committed to grooming students with an international vision to become future world leaders."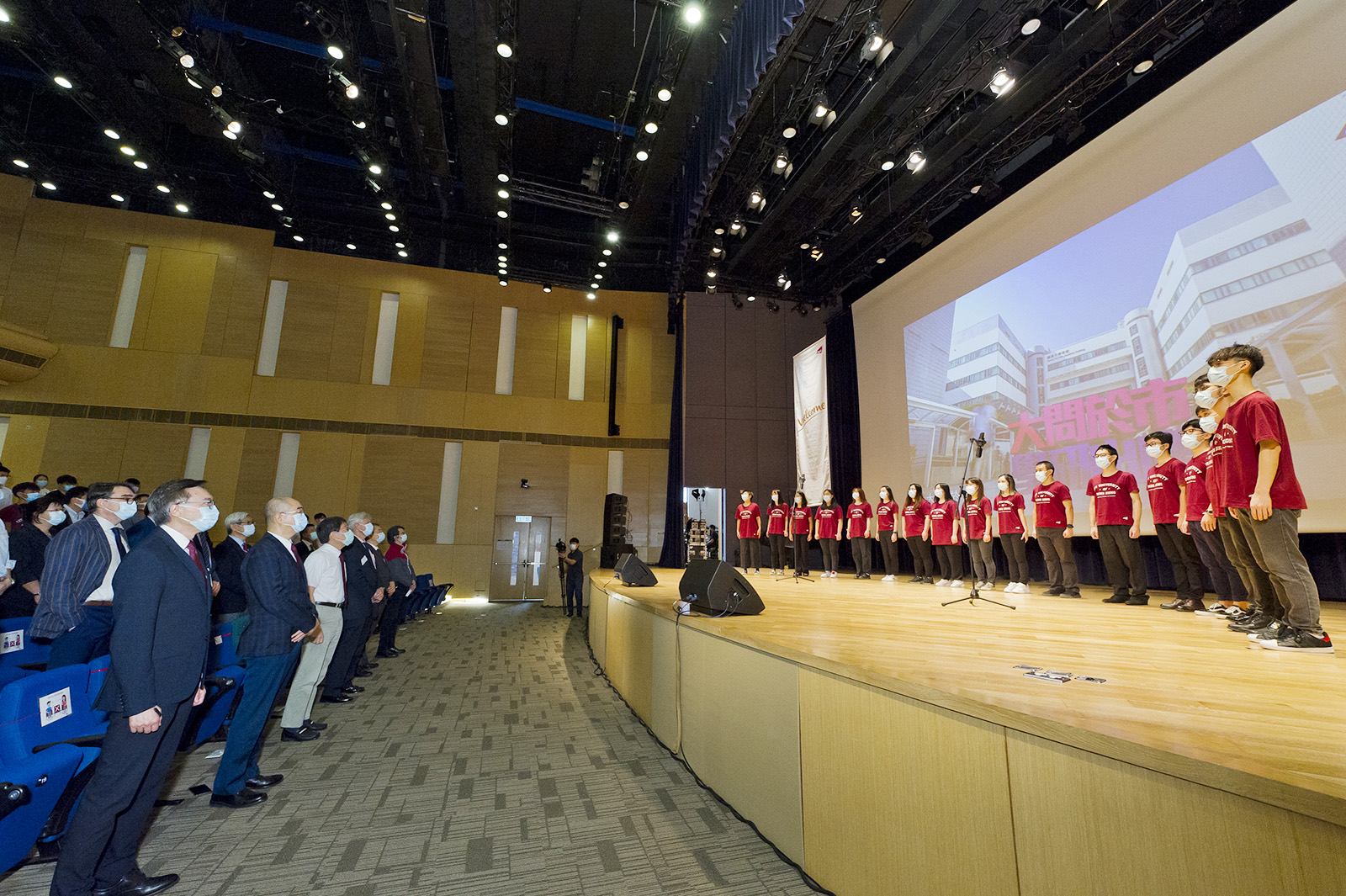 Other guests attending the ceremony included Professor Christian Wagner, Provost; Professor Michael Yang Mengsu, Vice-President (Research and Technology); Professor Matthew Lee Kwok-on, Vice-President (Development and External Relations); Mr Sunny Lee Wai-kwong, Vice-President (Administration); and deans of colleges and schools.
During the ceremony, the CityU Choir sang the University anthem, both the Putonghua version and for the first time in public, the English version. In addition, members of the CityU Drama Society sang and danced in a performance of the musical West Side Story. The CityU soccer team and Taekwondo team also took part in the performances.
In the sharing session, three outstanding alumni and senior students talked about their experience in extra-curricular activities. They encouraged the freshmen to make good use of CityU's resources to plan their university life and equip themselves for their future careers.
Please click here for video highlight of the University Welcoming Ceremony.