CityU to bestow honorary fellowships on three distinguished persons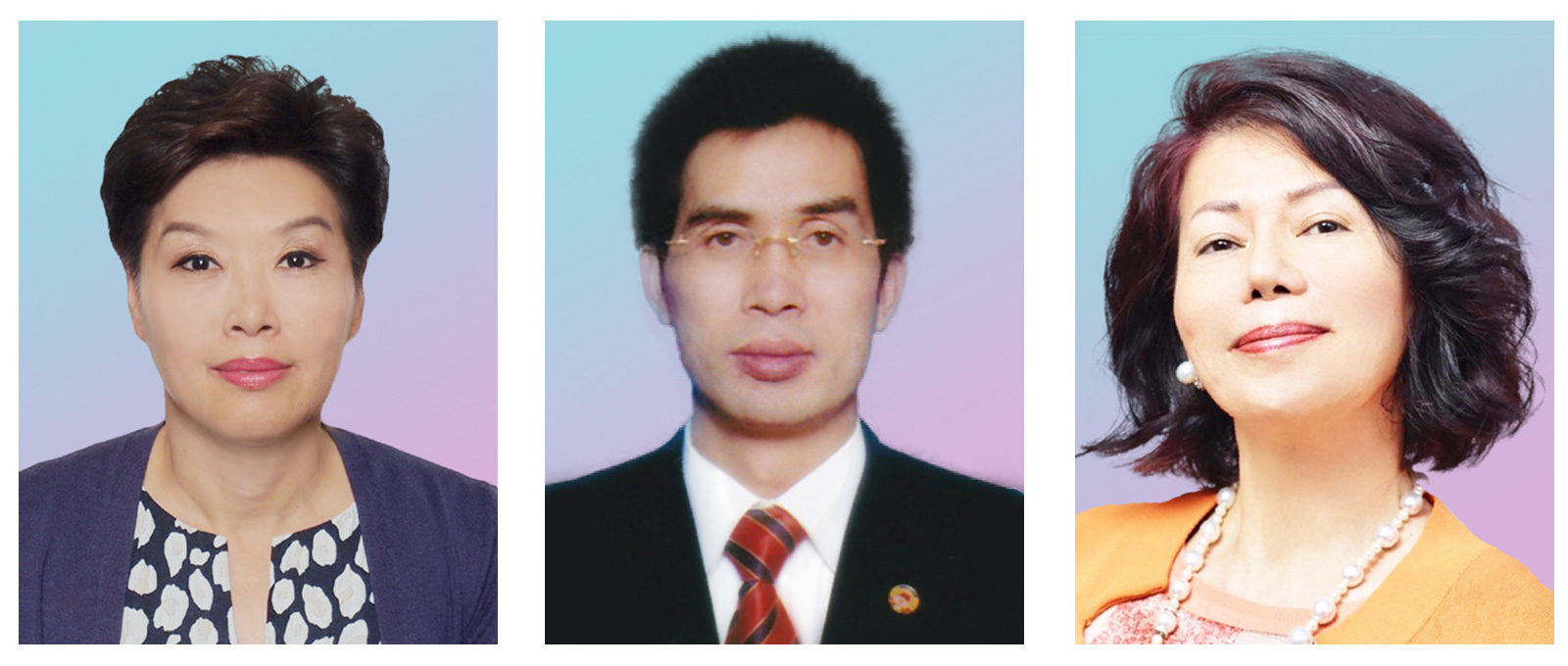 Three distinguished persons will be bestowed honorary fellowships by City University of Hong Kong (CityU) in recognition of their significant contributions to the development of, and service to, the University and the community.
They are Ms Jenny Chan Pik-ha, Mr Lau Tat-chuen, and Dr Jennifer Ng Chui-yiu, JP. The Honorary Fellow Presentation Ceremony will be held in September.
Ms Chan, Sales Director of KGI Asia Limited, is a member of the Hong Kong Institute of Directors and the Hong Kong Securities & Futures Professionals Association.
After much hard work, Ms Chan received the Executive Master of Business Administration degree from CityU in 2009. During her studies, she was nominated for the Executive Leadership Programme at the University of California, Berkeley (UC Berkeley) based on her distinguished performance. She became the Stanley Wang Fellow, a highly regarded fellowship conferred by UC Berkeley.
A staunch supporter of CityU, Ms Chan is currently a CityU Court member, a member of the CityU Foundation, and a member of the CityU Chapter of Beta Gamma Sigma. She is a former Chairman of the CityU Eminence Society and she helped the College of Business (CB) establish the Teaching Excellence Award and Research Excellence Award. She was involved in CB's accreditation exercise, including the Association to Advance Collegiate Schools of Business, Association of MBAs, and the EFMD European Quality Improvement System.
The multimedia studio Chan Hok Yan Executive Classroom in CB was named after her father in appreciation of Ms Chan's contributions to the University.
Mr Lau is currently the Director of Sino International Industrial (Group) HK Limited, which he founded in 2004. The Group's core business encompasses equity investment, property development, hospital services, and health and caring services for the elderly.
Over the years, Mr Lau has actively participated in public and community services and given considerable support to education and the development of the community. He is currently a member of the Fujian Committee of the Chinese People's Political Consultative Conference, Chairman of the Welfare Enterprises Association Limited, Vice-Chairman of the Hong Kong Federation of Fujian Associations, and Director of Pok Oi Hospital.
Mr Lau has been actively supporting the development of the University. He is an Honorary President of the CityU Foundation, a CityU Court member, and Founder and Honorary Chairman of CityU's International Exchange Fund. He has generously donated to the Department of Management Sciences for launching the "Community Nurses–Satellite Distribution" pilot project. In appreciation of Mr Lau's contributions, the University named Lecture Theatre 5 in the Yeung Kin Man Academic Building as "Mr and Mrs Lau Tat Chuen Lecture Theatre".
Dr Ng, Vice-Chairman and CEO of Marshall-Karson Construction and Engineering Ltd, is an established entrepreneur, boasting both a remarkable career and a generous philanthropic spirit. Spending her undergraduate years in Montreal, Dr Ng received her master's degree from the University of Technology Sydney and her doctorate in business administration from CityU.
With a passion for promoting the development of Hong Kong and its integration with mainland China, Dr Ng has made significant contributions to public service, education and charity. Among her many devoted roles within community service are her positions as Chairperson of the Board of Directors of Pok Oi Hospital from 2004 to 2005, Founder of the Association of China Trend Studies (HK) in 2011, and Advisor of Our Hong Kong Foundation from 2014 to the present.
Through her generous donations to CityU, Dr Ng has helped to promote academic pursuits in Chinese culture and history, and heritage research and preservation.
She is currently a CityU Court member and Honorary President of the CityU Foundation. She was appointed Justice of the Peace in 2017 and received the World Outstanding Chinese Award in 2005 for her contribution to the well-being of society. She was conferred an Honorary Doctor of Science by Armstrong University, US, in 2005.