Positive attitude grows with CityU-Learning online platform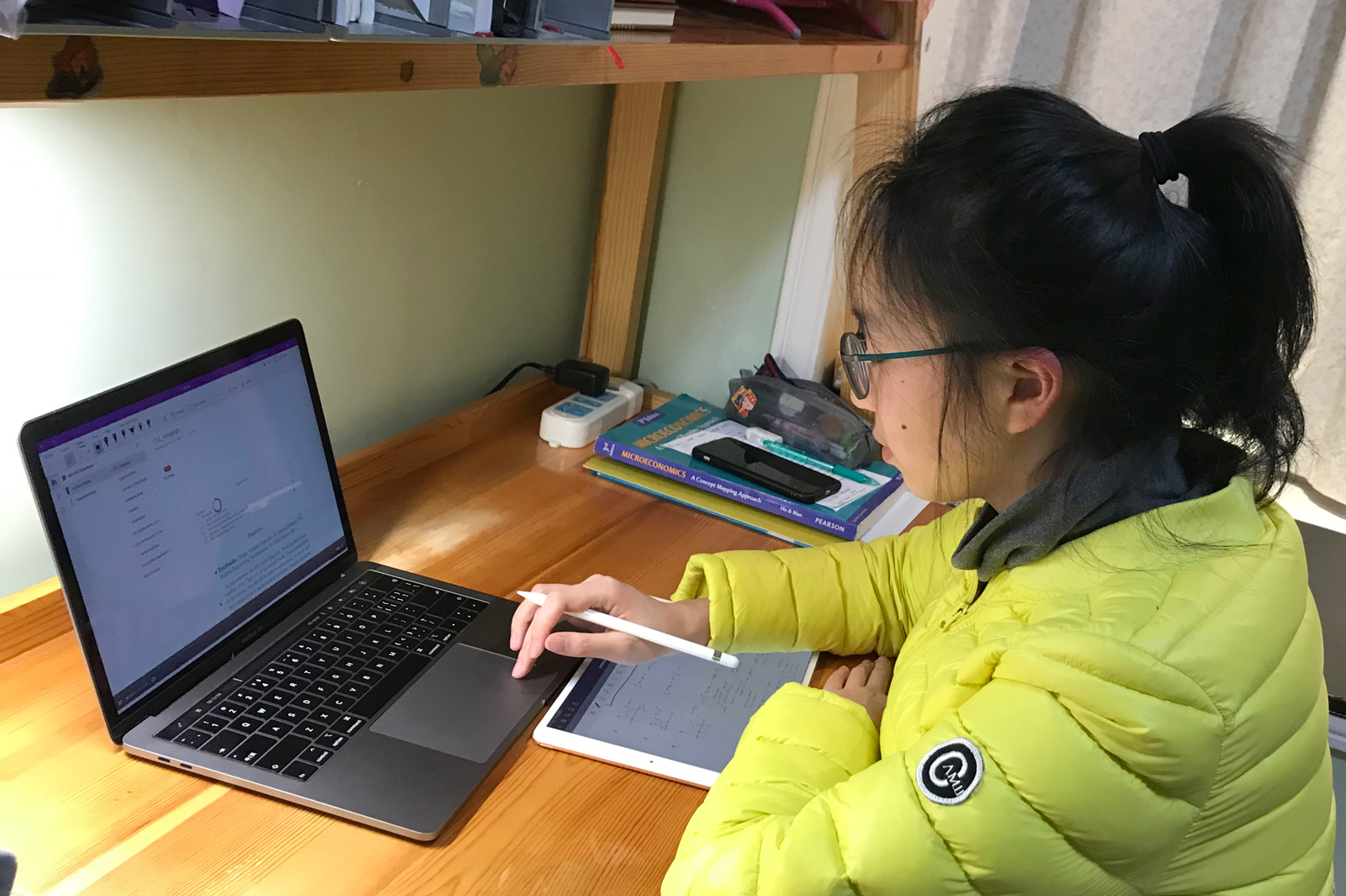 Students at City University of Hong Kong (CityU) have been continuing their studies during the coronavirus epidemic thanks to CityU's online learning platform, called CityU-Learning.
This platform, which was rolled out on 7 February, makes wise use of internet resources to provide timely learning support. It helps students overcome the challenges posed by the epidemic and enables them to keep on enhancing their capabilities. 
 "I can now focus myself on my studies after gradually adapting to the online learning platform," said Lu Yifan, a Year 1 student studying for the BSc in Computational Finance and Financial Technology in the College of Business. Yifan has been under an indefinite quarantine in her hometown of Wuhan since the lockdown of the city on 23 January. She was in Wuhan at the beginning of the year due to a leg injury. 
"I was worried not only about my studies during this quarantine period but also about the development of the epidemic and the health of the frontline medical workers," she said.
Fortunately, CityU-Learning has enabled Yifan to continue to study at a steady pace and in a systematic way. She hopes to recover quickly from her leg injury so she can go back to school. 
The online learning platform has helped Wang Zifan, a Year 1 student studying the same programme as Yifan, to develop self-discipline and a more conscientiousness attitude as well as to make the best use of his time to communicate with his professors. 
"Our professors' dedication to scholarly work is admirable. What we can do is study hard to thank them. Online learning enables professors to be 'close' to us, which facilitates quality teaching and improves our learning," said Zifan, who recently made the Dean's list for his excellent academic performance.  
While CityU students are working hard towards their academic commitments in the face of adversity, they also find time to pursue their passions. 
"As well as my academic studies, I still practice dance in my spare time!" said Huang Ruini, a Year 2 student in the Department of Information Systems.