In 2008, two undergraduate students at Stanford University, Kayvon Beykpour and Aaron Wasserman, created a collection of iPhone apps that provided campus and course information of the university.  With the support of Stanford's Registrar, administrative features like add/drop courses and grade review became available, which made the apps an instant success on and off campus. Blackboard (Bb) Inc. saw the potential of this technology and acquired their company Terriblyclever Design, which became a division of Blackboard Mobile with two products – Bb Mobile Learn and Bb Mobile Central.  Kayvon and Aaron graduated from Stanford last year.
City University of Hong Kong is the first university in the Greater China region to use Bb Mobile Learn, which enables smart phone access to the Blackboard Learn platform (the learning management system used at CityU).   Apps are available for a range of mobile devices including Apple iOS (iPhone/iPad), Android and BlackBerry.  Students and staff can download the Mobile Learn app from designated app stores free of charge.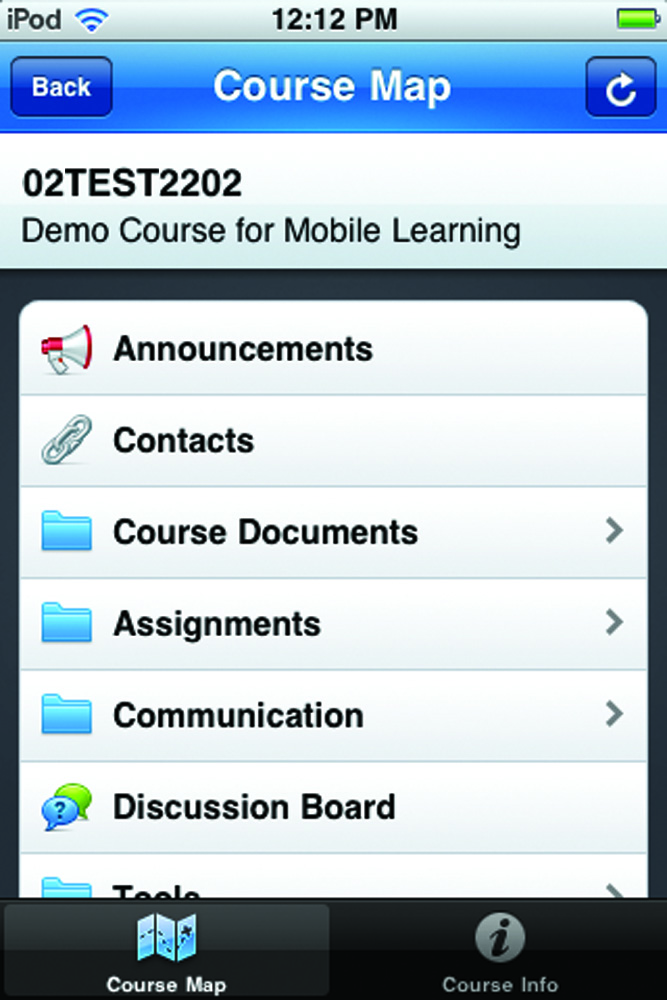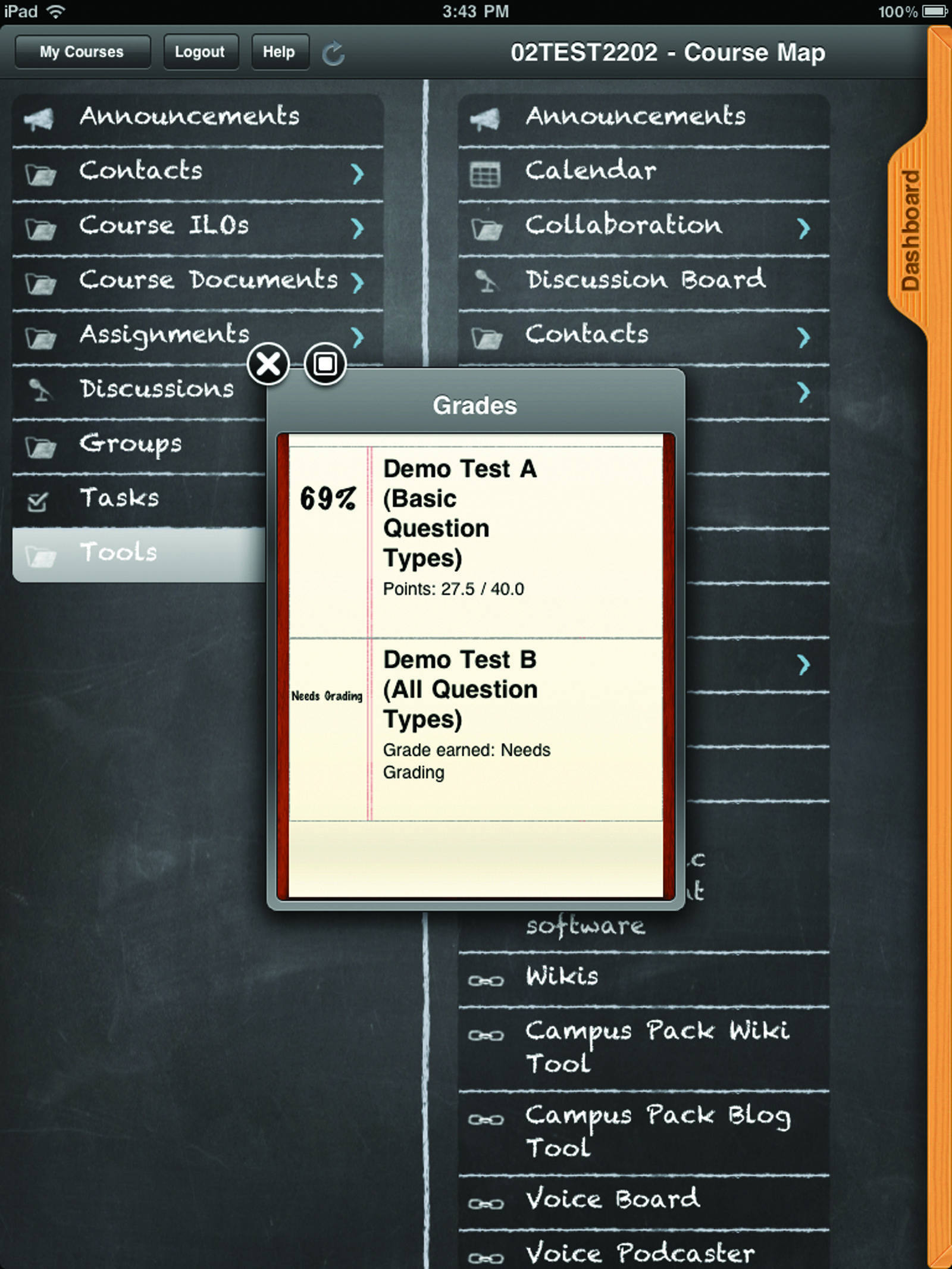 Currently, most of the course contents (e.g. Course Document) and communication tools (e.g. Discussion Board) are easily accessible through the app; assessment features (e.g. Test and Survey) require launching a browser.  Due to operation system limitations, assignment submission is not possible on most of these devices even through a web browser.
Blackboard Mobile Learn is part of our m-Learning Pilot Scheme for Semester B 2011.  For more information, please download our user guides at http://go.cityu.hk/xy45ot for teachers and http://go.cityu.hk/bg6nnj for students.