Intepay - Instant Online Payment Comparison Platform
After graduating from CityU's Department of Information Systems, Rainix He Jiajun and Raymond Wong Chi-wai co-founded Intepay, a local fintech start-up, in August 2019. The instant e-payment comparison platform they developed is the first of its kind in Hong Kong, aiming to create a win-win solution for both consumers and online payment service providers.

The innovative idea of the two young entrepreneurs has earned them numerous awards, including the top four finalist in JUMPSTARTER IdeaPOP! 2019, organised by the Alibaba Entrepreneurs Fund, Second Prize in the Science and Technology division at the 5th "Challenge Cup" National Competition in Hong Kong, and a merit award in the 2019 Innovation Nanshan "Entrepreneurs Star" Contest.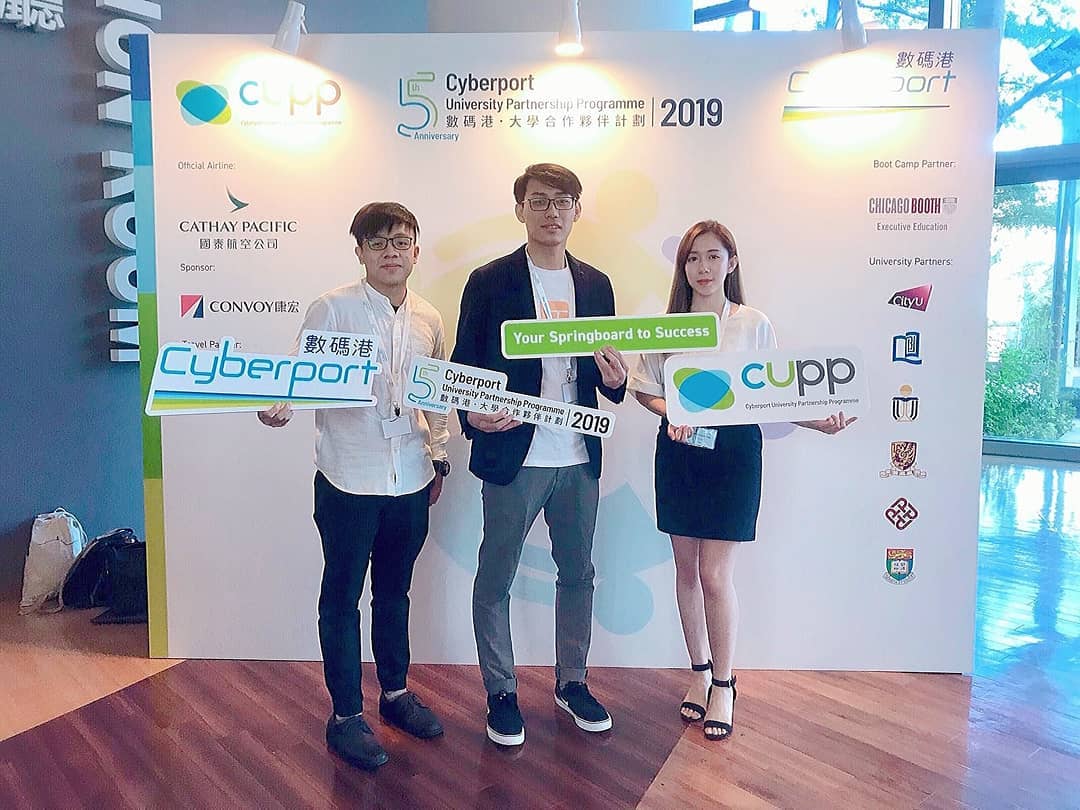 Raymond Wong (left) and Rainix He (centre) co-founded Intepay, a Hong Kong-based fintech start-up, and won the support of Cyberport Creative Micro Fund (CCMF). Standing next to them is Pricilla Leung, another core member of the team, who is a CityU graduate and majored in BBA Business Analysis.
Intepay has received financial support from HKSTP's Science and Technology Entrepreneur Programme (STEP, HK$100,000), the Cyberport Creative Micro Fund (CCMF, HK$100,000), and HKSTP's Incu-Tech Incubation Programme (Incu-App, 850,000). Located in Hong Kong Science Park, the start-up has seven employees and plans to recruit more staff with a government grant from the FinTech Anti-epidemic Scheme for Talent Development (FAST).

But the road to entrepreneurship is full of potholes. "Originally, we planned to launch the app in October 2020 and set our goal of achieving a market share of 35% within six months. The raging Covid-19 pandemic, however, resulted in a decline in consumer spending. Understanding that persistence is the key to success, we continued to improve the app and participate in competitions, networking sessions and promotional events to gain experience and build contacts," says Rainix.

"I have already started, and I must keep going. I am still young. Even if I fail, this is a very valuable experience."

"I believe that HK Tech 300 will encourage CityU students and graduates to start their own businesses. The support provided through the programme reduces the financial burden on young entrepreneurs and helps them explore different opportunities and publicise their product or service. Even if their business idea doesn't materialise, taking part in HK Tech 300 is certainly a great learning opportunity."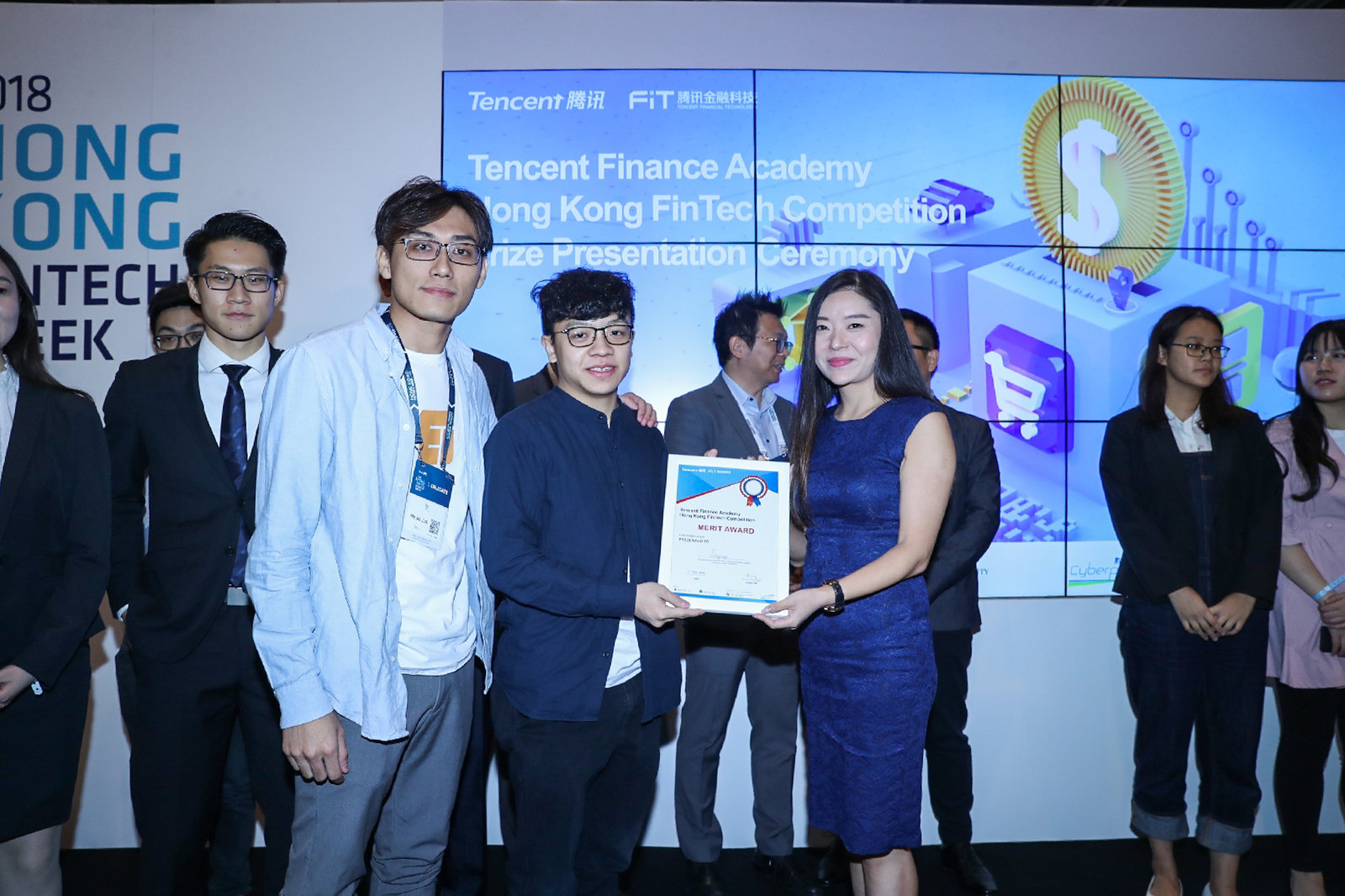 Rainix He (left) and team win a merit award in an e-payment system competition.
To gain experience, Rainix He and his teammates have participated in various entrepreneurial competitions. Here they win Second Prize in the Science and Technology division at the 5th "Challenge Cup" National Competition in Hong Kong.
Read more start-up stories
Want to be your own boss and launch your start-up? Apply NOW: Training | Seed Fund | Angel Fund