Prof WU Yen-Chun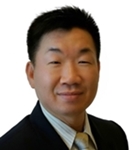 Chief Executive Officer, Research Center for Global Innovation & Entrepreneurship,
National Taiwan Normal University
Speaker Introduction
Yen-Chun Jim Wu (Ph.D, University of Michigan) is Distinguished Professor of Graduate Institute of Global Business and Strategy, National Taiwan Normal University, Taiwan. He was the former program director of International Business MBA program in National Sun-Yat Sen University, Taiwan. Prof. Wu now serves as Chief Executive Officer, Research Center for Global Innovation & Entrepreneurship at NTNU. He has received many research awards and is the recipient of research grants from Ministry of Education, Ministry of Science & Technology, Taiwan, and Fulbright Scholar Foundation of USA. His papers have appeared in over 20 leading international journals including Academy of Management Learning and Education, Sloan Management Review, IEEE Transactions on Engineering Management, International Journal of Operations & Production Management, Supply Chain Management, Management Decision, Journal of the American Society for Information Science and Technology, Information & Management, Computers in Human Behavior, International Journal of Physical Distribution & Logistics Management, International Journal of Logistics Management, European Journal of Operational Research, International Journal of Production Economics, Transportation Research Part A, D & E, and Technological Forecasting and Social Change. His research interests include supply chain management, innovation & entrepreneurship, technology management, and management education.

Speech Topic: Layman of Entrepreneurship Curriculum: from 0 to 1
Recently, the development of Mainland, Hong Kong and Taiwan is amazing and strengthening. Not only bring many opportunities, but also face lots of challenges. The first challenge is the tutors' training and the curriculums' design. This report is to share National Taiwan Normal University's innovation and entrepreneurship management, apply and amend for the design and teaching of Babson Model. It is a reference for teachers who are interested in entrepreneurship education. Finally, the report will illustrate that not only examine the entrepreneurship teaching activities physically, but also combine with system and research. It is yield twice the result with half the effort for teachers who are carried on teaching and scientific research at the same time.