Prof LI Xiaoming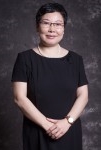 Dean of Innovation and Entrepreneurship Research Institute of China Science & Merchants Capital Management
Speaker Information
She hold a PhD in Business Administration, is the chairman of national university student training and guidance Committee, Information Centre, the Ministry of Education of PRC, head of China Science & Merchants Entrepreneurship College, the tutor at Tsinghua University. She started a business after working as the Secretary of Youth League Committee and the vice-commissioner of Students' Affairs Office in 1995. She have 7 companies in 16 years, was praised as "The Shanghai First Female Startup Leader" and "The Shanghai 4th 3-Scholar". She started working in entrepreneurial education in 2009, was awarded "Individual Advance in the National Entrepreneurial Education" by the government of the PRC, "The Public Welfare of Entrepreneurship Tutor" and "Entrepreneurship Tutor Contribution Award" by YOUMI website. He is not only have university tutor and entrepreneur experience, but also wish to help young entrepreneurs' startup successful in the period between as a tutor and an entrepreneur. This is one of contribution to innovation and entrepreneurship education research. There are 14 entrepreneurial books and teaching materials that published in "University Students' Entrepreneurial Base", "Startup Foundation and MOOC Evaluation Handout", "University students' Entrepreneurial Mental Review", "University Students' Entrepreneurial Assessment" and so on up to date. Have published lots of journals, was awarded twice "Shanghai Teaching Achievement" in 2004, he is the beginner of MOOC.

Speech Topic: Massive Open Online Course (MOOC) in entrepreneurship education Application
The core of MOOC is flipped teaching. Students can learn in spare time and start entrepreneurial activities, then they can share in class. Their role as a teacher, a teacher as a tutor, it can enhance the quality and efficiency of study, also fulfill the research result of highest level of "the Cone of Learning" stated by the University of California, Berkeley. The model is students apply what have learnt and then teach the others, and have 90% of attendance. In the speech, the cases of University of Shanghai for Science and Technology and Shanghai University of Finance and Economics are to illustrate the practice and application of MOOC.