CityU pioneers most powerful computational platform among local higher institutions
A new state-of-the-art High-Performance Computing (HPC) facility offering the most powerful computational platform ever assembled for a higher institution in Hong Kong has been launched at City University of Hong Kong (CityU).
This HK$20 million facility named "CityU Burgundy" will dramatically increase computational power on campus and boost our researchers' ability to make scientific breakthroughs, especially in our strategic interdisciplinary research areas One Health, Digital Society, Smart City, Matter and the Brain, as cited in our new Strategic Plan 2020–2025. 
The name of the facility aligns with CityU's corporate colour and reflects our bold and creative mindset for tackling contemporary challenges.
"High performance computing is a strategic tool for science, industry and society, positively impacting everyday life and helping to address the critical challenges of our times," said President Way Kuo of CityU.
"This new powerful infrastructure will enhance research capabilities and boost our scientific breakthroughs. In turn, it will enable us to strengthen competitiveness by attracting more world-class researchers to join our community," he added.
In comparison with the old HPC at CityU, the new HPC has increased computational power by almost 10 times with a combination of massive computation and graphical processing units, all of which are interconnected at high speed.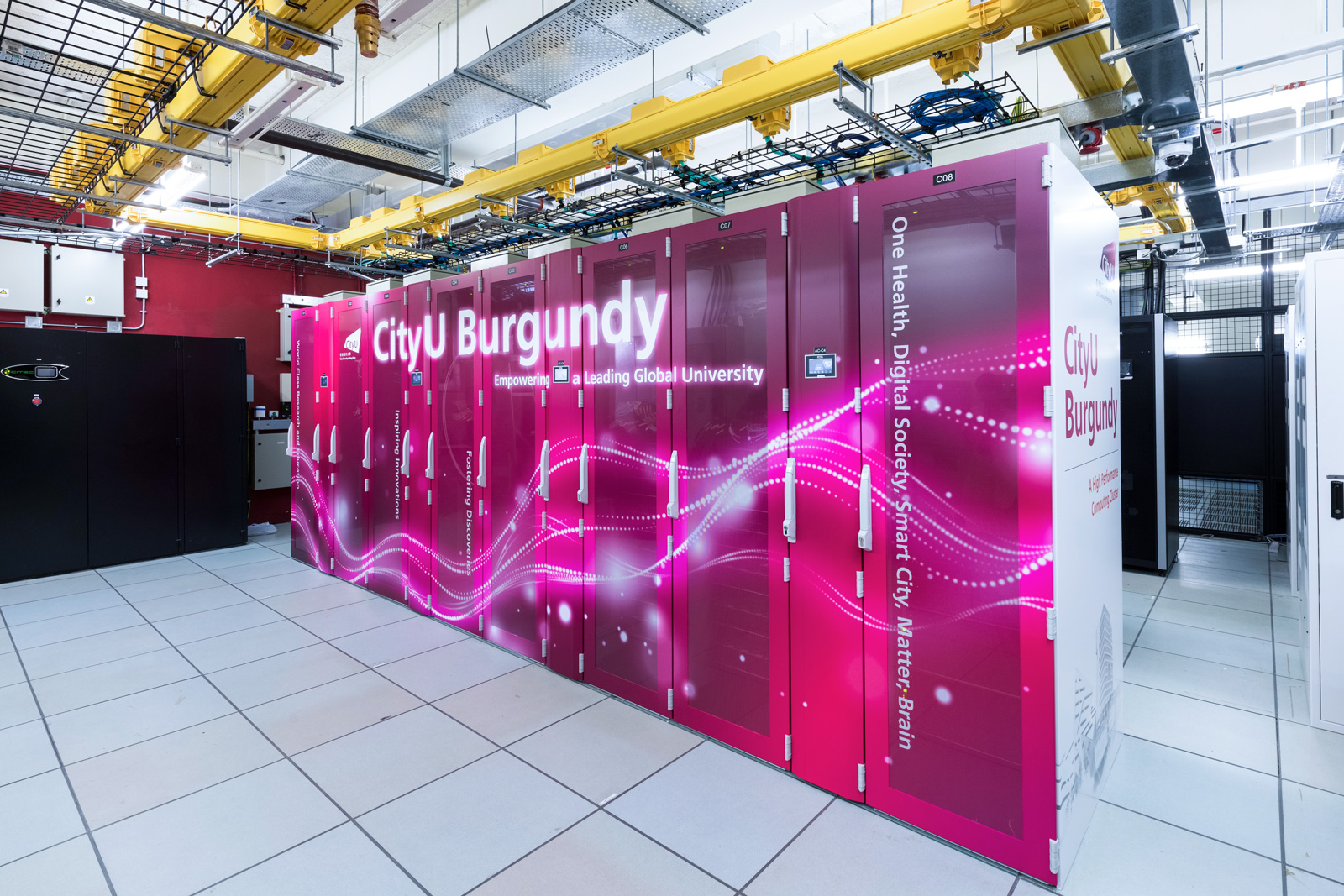 The HPC capacity will support many computationally intensive research areas by cutting short the computational time from months to just hours. In fact, the theoretical maximum processing power is 1.1 petaflops, which is considered the most powerful among institutions in Hong Kong and Macau.

"'CityU Burgundy' has flexible and scalable HPC configurations," said Professor Kuo Tei-wei, Lee Shau Kee Chair Professor of Information Engineering and Dean of the College of Engineering. 
"The facility is further extended with cloud services. For security concerns, Burgundy actually runs on isolated high-speed networks, with parallel high-speed file system. It provides the best secured services to computing," he said.
"CityU Burgundy" will energise several CityU areas of excellence including artificial intelligence, machine learning, data science, quantum chemistry, chemical pathology, molecular dynamics, neuroscience, corpus linguistics, psychology, energy, weather, and mechanical and materials sciences.
Please click here to view the video of CityU Burgundy.