Leung Fei-tung
Graduate, College of Liberal Arts and Social Sciences
Cantonese Opera performer
"Studying culture and heritage at CityU has fuelled my passion for Cantonese Opera."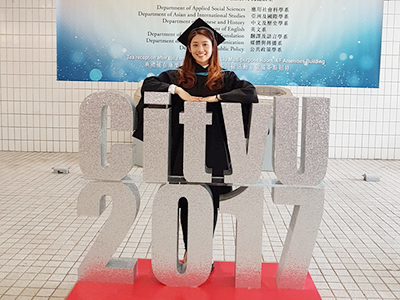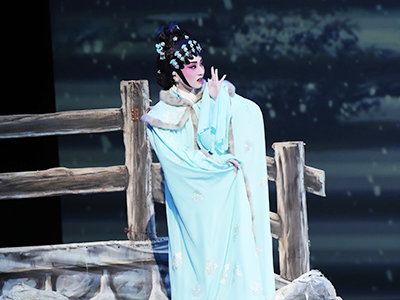 Leung Fei-tung's lifelong love for Cantonese opera was ignited during her childhood. Watching performances with her father on TV and exploring videos online, her fascination grew. In her fifth year at secondary school, she joined the Cantonese Opera Academy of Hong Kong, where her dedication and enthusiasm stood out.
For four years, Leung immersed herself in every aspect of Cantonese opera, mastering acrobatics, choreography, costumes and storytelling. She furthered her studies under veteran opera stars Wang Huiling, Chow Chun-bong and Yang Lihong, refining her skills and deepening her understanding.

Driven by her interest in exploring more about this fascinating aspect of Chinese culture, she obtained her bachelor's degree in Culture and Heritage Management at CityU's College of Liberal Arts and Social Sciences in 2017 and pursued a master's degree in Cultural Management and an advanced diploma in Cantonese opera performance.

Guided by esteemed masters like Pak Suet-sin, Leung' has commenced a journey that continues to evolve. Participating in landmark performances such as The Reincarnation of Lady Plum Blossom for the opening of the Xiqu Centre in the West Kowloon Cultural District under Pak's direction, she has gained invaluable experience and refined her craft.
Leung Fei-tung's unwavering love for Cantonese opera and her journey serves as an inspiration, demonstrating the transformative power of pursuing one's dreams while embracing the beauty of traditional art forms.
For more stories about our Heroes, please click here.