Dr SUN Hongyi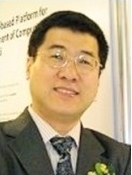 Coordinator, UGC-funded CityU Education Platform for Innovation and Entrepreneurship
Associate Professor, Department of Systems Engineering and Engineering Management
City University of Hong Kong
Education

BSc in Computer Science, Harbin University of Science and Technology, China, 1983
Master in Management Engineering, Harbin Institute of Technology (HIT), China, 1986
PhD in Industrial Management, Aalborg University, Denmark, 1993
Certificate in Pedagogy for Higher Education, Bergan University, Norway, 1997
Work experience
1998-, Assistant Professor (1998), Associate Professor (2001), Dept of Manufacturing Eng'g & Eng'g Management, City University of Hong Kong, Hong Kong.
1994-1998, Associate Professor, Dept of Management, University of Stavanger, Norway.
1991-1994, Teaching Assistant, Post Doctor Fellow, Research Fellow, Department of Production, Aalborg University, Denmark.
1986-1990, Lecturer, Department of Management Engineering, Harbin Institute of Technology (HIT), China.
Research Areas: Technological innovative management, manufacturing strategy, quality management and innovation and entrepreneurship education
Dr. Sun is also a member of the Editorial Committee of "International Journal of Entrepreneurship and Innovation Management", "International Journal of Learning and Changes" and "International Journal of Quality and Reliability management". He issued more than 100 articles in international journals and conferences.
Ten years ago, Dr. Sun began to create innovative programs for bachelor, doctorate degree students, He also organized innovative elective courses for undergraduate students of Department of Systems Engineering and Engineering Management. Since 2010, he has also run gateway education courses in innovation and entrepreneurship for students from all departments. Because of his outstanding contributions on research and practice on innovation and entrepreneurship education, He was awarded "Teaching Excellence Award" in 2005 and 2011, the first prize on Innovation and Entrepreneurship Education 2013, the paper award on Annual Symposium by Society of Innovation and Entrepreneurship Education 2010 by China Association of Higher Education, the best Practical/Policy paper on International Conference on Entrepreneurship Education by Emerald Publisher, etc.
Dr. Sun combined his continuous research results and teaching experience from China, Europe and Hong Kong, then he developed a unique 3-3-3 curriculum and 7P teaching method in innovation and entrepreneurship education. The method is then published in the special issue of "A global perspective on teaching Innovation, Entrepreneurship and engineering Management" of IEEE Engineering Management Review, the only articles selected from Asian universities. In the past two years, Dr. Sun was invited to many innovation and entrepreneurship education lectures and sharing.
Email: Sun.3333@cityu.edu.hk
Tel: (852) 3442 9587

Speech Topic:《創新創業教育從O2O到O4O模式的轉變》