Professor Image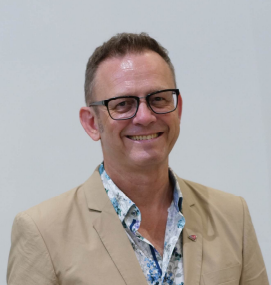 Professor Name
Professor Richard Walker
Professor College
College of Liberal Arts and Social Sciences
Professor Richard M Walker is currently the Dean of the College of Liberal Arts and Social Sciences and Chair Professor of the Department of Public Policy of City University of Hong Kong (CityU). 
Professor Walker is also the Director of the Laboratory for Public Management and Policy of CityU. The Laboratory focuses on questions at the intersection of management and policy, and seeks to understand how the behaviour of public service organisations can achieve positive policy outcomes to enhance public value. The current agenda of the Laboratory focuses on replicating experimental studies in public management to develop stronger theoretical insights into the behaviour of public service organisations; examining government-citizen relationships in areas such as performance information use and policy tools; using big data and computational social sciences to examine the research-practice gap in public management; and integration studies using meta-analytical and bibliometric techniques to synthesise existing knowledge on questions of public management and policy. 
Professor Walker is the President of the Public Management Research Association and served on the Board of Directors of the International Research Society for Public Management. His research has been supported by grants from the Chiang Ching-kou Foundation in Taiwan, the Economic and Social Research Council in the United Kingdom, the Research Grants Council and the Public Policy Research Fund in Hong Kong, and the National Science Foundation in China. He received the Kooiman Award for Best Paper in Public Management Review (2014) and the Radin Award for Best Paper in the Journal of Public Administration Research and Theory (2015).
Related News