Congratulations to Prof. Kenneth LO, Dr. Vincent KO, and Dr. Zonglong ZHU receive CSCI Outstanding Award 2021-22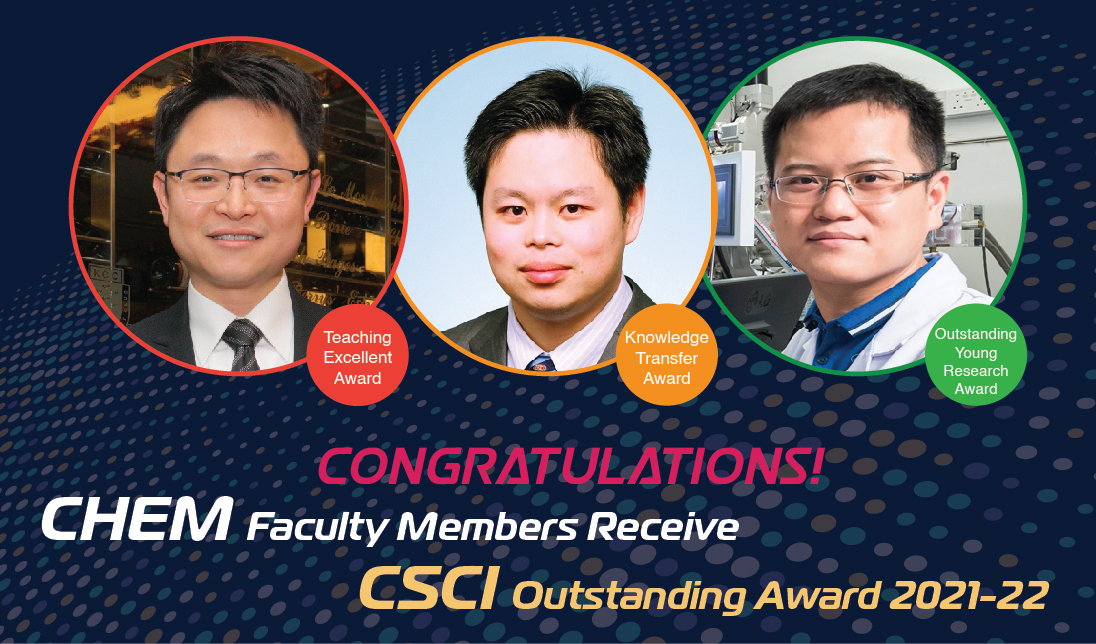 Many congratulations to Professor Kenneth LO, Dr. Vincent KO and Dr. Zonglong ZHU on receiving the College of Science Outstanding Award 2021-22.
CSCI Teaching Excellence Award 2021-22: Professor Kenneth LO
Teaching Excellent Awards (TEA): to recognise teachers who demonstrate outstanding and innovative teaching, dedication to continuous improvement in pedagogy and effectiveness in enhancing student learning.  
CSCI Outstanding Knowledge Transfer Award 2021-22: Dr. Vincent KO
Knowledge Transfer Award (KTA): to recognise faculty members for excellence in knowledge projects, to develop impact cases and to share with each other their innovative projects/activities for the generation of more new innovative ideas.
CSCI Outstanding Young Researcher Award 2021-22: Dr. Zonglong ZHU
Outstanding Young Research Award is established to recognise and reward the research excellence of young faculty members at the College, to emphasise the College's commitment to creating an environment conducive to high quality research at an internationally competitive level, as well as to enhance the College's research performance.
Once again, on behalf of the Department of Chemistry, we congratulate Professor. LO, Dr. KO and Dr ZHU on their remarkable achievements and their continued success in their teaching, knowledge transfer and research endeavours.