Research Laboratories
The Biomedical Sciences Laboratories are located at levels 1 and 2 in 4 different zones (Green, Blue, Yellow and Purple) of Yeung Kin Man Academic Building (YEUNG). Majority of our research laboratories, teaching laboratories, core facilities and equipment rooms are located at level 2, occupying over 2500 sq. meter of floor spaces. Some research teams and laboratories are located at the To Yuen Building in the CityU campus. Our research mainly focus on the relationships between human health, organisms, and diseases, covering specific areas of life sciences such as molecular and cell biology, genetics and genomics, physiology and systems biology, pharmacology and medicinal chemistry, microbiology and immunology, and epidemiology and public health. Particular research disciplines include: cancer biology and therapy, genomics and bioinformatics, vascular, metabolic and regenerative biology, and infectious diseases and immunity.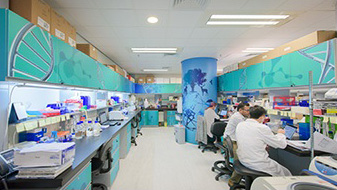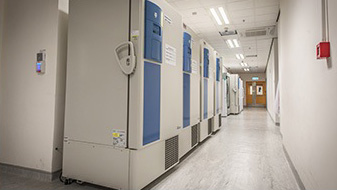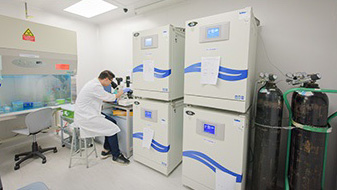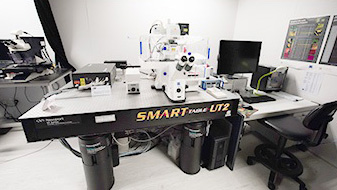 Teaching Laboratories
The teaching laboratories of Department of Biomedical Sciences are located in the Biomedical Sciences Laboratories at level 2 of Yeung Kin Man Academic Building (YEUNG) providing training to our undergraduate students enrolled under BSc Biomedical Sciences and BSc Biological Sciences. The teaching laboratories are designed and equipped with state-of-the-art medical analyzers and equipment. Experiments and relevant technical skills in the fields of Haematology, Clinical Chemistry, Microbiology, Histology and others are covered during the practical sessions. Students are supervised by tutors who are qualified and experienced medical laboratory technologists registered under the Hong Kong Medical Laboratory Technologists Board. Our laboratory training will enable students to acquire fundamental skills to pursue future career in the healthcare sector, biomedical research, medical device and diagnostics, biotechnology and pharmaceutical industries.