KEYNOTE SPEAKERS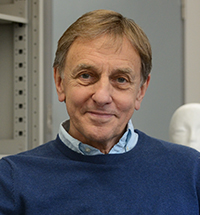 Sir Colin Blakemore
Sir Colin Blakemore is Yeung Kin Man Professor of Neuroscience at City University of Hong Kong. He worked in the medical schools of Cambridge and Oxford for more than 40 years and from 2003-7 he was Chief Executive of the UK Medical Research Council. He held a Chair in Neuroscience and Philosophy at the School of Advanced Study, University of London for 6 years before he moved to Hong Kong in 2019. His research has focused on brain mechanisms of vision and he has collaborated with artists (Bridget Riley, Francis Bacon, David Hockney, Patrick Hughes) in studies of the perception of art. He is currently studying the representation of the third dimension of space. Colin is a member of 12 academies, including the Royal Society and the Chinese Academy of Engineering, and his honours include both the Faraday Prize and the Ferrier Prize from the Royal Society.
Mr. Refik Anadol
Refik Anadol (b. 1985, Istanbul, Turkey) is a media artist, director, and pioneer in the aesthetics of machine intelligence. His body of work locates creativity at the intersection of humans and machines. In taking the data that flows around us as his primary material and the neural network of a computerized mind as his collaborator, Anadol paints with a thinking brush, offering us radical visualizations of our digitized memories and expanding the possibilities of architecture, narrative, and the body in motion. Anadol's site-specific parametric data sculptures, live audio/visual performances, and immersive installations take many forms, while encouraging us to rethink our engagement with the physical world, its temporal and spatial dimensions, and the creative potential of machines.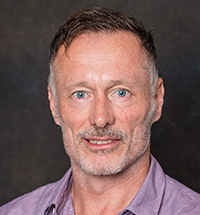 Prof. Adrian Mackenzie
Adrian Mackenzie (Professor in the School of Sociology, ANU) researches how people work and live with media, devices and infrastructures. He often focuses on software and platforms. He has done fieldwork with software developers in making sense of how platforms are made, managed and maintained (see *Cutting Code: Software and Sociality,* Peter Lang 2006). He has tracked infrastructural experience (_Wirelessness: Radical Empiricism in Network Cultures_, MIT Press 2010). A recent book _Machine Learners: Archaeology of a Data Practice_ (MIT Press, 2017) describes changes in how science and commerce use data to make knowledge. He has a keen interest in the methodological challenges of media and data platforms for sociology and philosophy. He led work on Society and Data at the Data Science Institute, Lancaster University (2015-2018), co-directed the Centre for Science Studies, Lancaster University (2014-2017), and currently is co-investigator on the Australian Research Councile-funded 'Re-imaging the empirical' (2018-2020).
PLENARY SPEAKERS
 
Ms. Tega Brain
Tega Brain is an Australian-born artist whose work examines issues of environmental engineering, data systems and infrastructure. She has created wireless networks that respond to natural phenomena, systems for obfuscating fitness data, and an online smell-based dating service. Her work has been shown in the Vienna Biennale for Change, the Guangzhou Triennial, and in institutions like the Haus der Kulturen der Welt and the New Museum, among others. Tega is an Assistant Professor of Integrated Digital Media, New York University.
Dr. Rebecca Fiebrink 
Dr. Rebecca Fiebrink makes new accessible and creative technologies. As a Reader at the Creative Computing Institute at University of the Arts London, her teaching and research focus largely on how machine learning and artificial intelligence can change human creative practices. Fiebrink is the developer of the Wekinator creative machine learning software, which is used around the world by musicians, artists, game designers, and educators. She is the creator of the world's first online class about machine learning for music and art. Much of her work is driven by a belief in the importance of inclusion, participation, and accessibility: she works frequently with human-centred and participatory design processes, and she is currently working on projects related to creating new accessible technologies with people with disabilities, and designing inclusive machine learning curricula and tools. Dr. Fiebrink previously taught at Goldsmiths University of London and Princeton University, and she has worked with companies including Microsoft, Smule, and Imagine Research. She holds a PhD in Computer Science from Princeton University.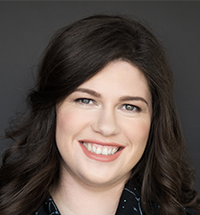 Dr. Janelle Shane
Janelle Shane's AI humor blog, AIweirdness.com, looks at the strange side of artificial intelligence. She has been featured on the main TED stage, in the New York Times, The Atlantic, WIRED, Popular Science, All Things Considered, Science Friday, and Marketplace. Her book, "You Look Like a Thing and I Love You: How AI Works, Thinks, and Why It's Making the World a Weirder Place" uses cartoons and humorous pop-culture experiments to look inside the minds of the algorithms that run our world, making artificial intelligence and machine learning both accessible and entertaining. Shane is also a research scientist at an optics R&D company, where she has worked on projects including a holographic laser tweezers module for the space station, and a virtual reality arena for mantis shrimp.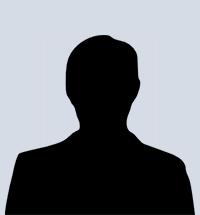 Mr. Adam Harvey
Adam Harvey (US/DE) is a researcher and artist based in Berlin focused on computer vision, privacy, and surveillance. He is a graduate of the Interactive Telecommunications Program at New York University (2010) and is currently a digital fellow at Weizenbaum Institut, a research fellow at Karlsruhe HfG, a future fellow with EYEBEAM's Rapid Response for a Better Digital Future, and is the founder of the VFRAME computer vision project.