Internship
Legal Placement in China and International Law Firms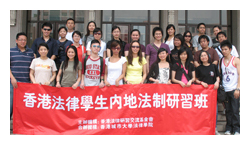 The School of Law of City University of Hong Kong is the first law school in Hong Kong to incorporate a credit-bearing legal placement course into the curriculum of the LLB programme.  Introduced in June 2007, the course provides students with an opportunity to have legal placement in China or Hong Kong during the summer term.
Under the six-week China legal placement programme, our students attend classes at the Renmin University of China during the summer to study the Chinese legal system.  They also have the privilege of visiting many legal and judicial institutions, and even gain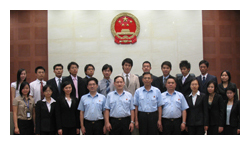 the uncommon experience of working at the People's Court in various provinces of China.
Apart from mainland legal placement opportunities, our students can opt for legal placements in local international law firms for a period of up to four weeks.
The School of Law will announce the application details between January and March each year.