Award-winning SKLMP at International Exhibition of Inventions Geneva 2023
The 48th International Exhibition of Inventions Geneva was held from April 26th to 30th. City University of Hong Kong won the highest number of awards among Hong Kong institutions for the third consecutive year at the exhibition, winning thirty-six awards. The research team of SKLMP, led by Director Professor Kenneth Mei Yee Leung, has won two big awards this year, the Special Prize of the Korean Invention Promotion Association and the Gold Medal with Congratulations of the Jury, for the research project "Eco-tiles for Enhancing Marine Biodiversity".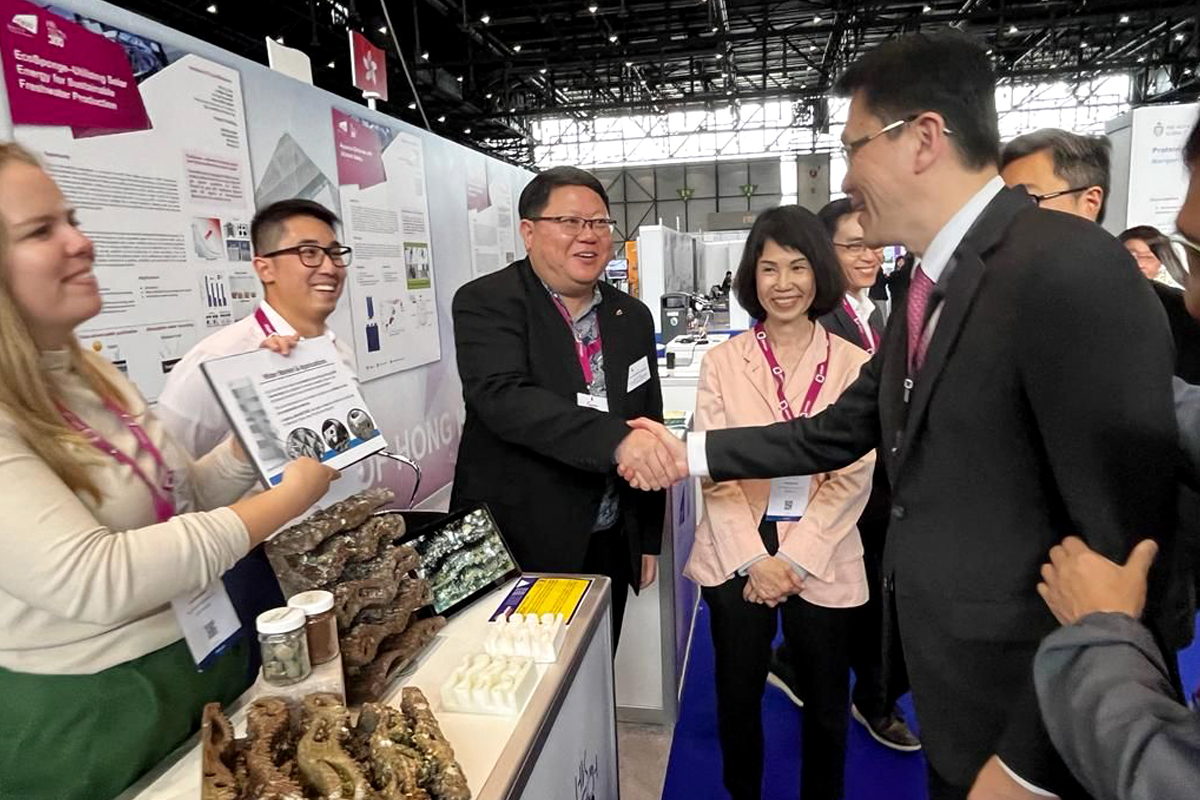 Artificial vertical seawalls built in coastal areas are often plain concrete structures inhospitable for marine species and will negatively impact intertidal coastal community. While the "eco-tiles" invented by SKLMP are made of low-pH environmentally friendly concrete, using recycled materials and integrating environmental analysis from various microhabitats, which are suitable for a wide range of marine organisms and can help promote sustainable biodiversity on artificial seawalls. SKLMP has currently carried out a number of eco-shoreline engineering projects based on ecosystem restoration in Hong Kong.