January 25, 2019
Professor Dirk Pfeiffer (Chair Professor of One Health) is the Deputy Director of the new 'Global Challenges Research Fund One Health Poultry Hub' which launched earlier this week.
It is funded by the Global Challenges Research Fund (GCRF) of UK Research and Innovation (UKRI), which aims to address intractable challenges for developing countries through interdisciplinary research conducted by large multi-country consortia. The specific challenge targeted by the One Health Poultry Hub is the need to meet rising demand for poultry meat and eggs in developing countries, while minimising risk to global public health.
The Global Challenges Research Fund (GCRF) is a £1.5 billion fund announced by the UK Government in late 2015 to support cutting-edge research that addresses the challenges faced by developing countries.
Population growth is driving continually increasing demand for poultry meat and egg production. However, rapid intensification creates conditions for diseases to emerge and spill over to people ('zoonoses'). These include bacterial food poisoning and strains of avian influenza with epidemic or pandemic potential. Increased antimicrobial resistance due to misuse of antibiotics in poultry farming is also a major global threat.
The need for safe, sustainable poultry production is most urgent in South and Southeast Asia. The UKRI GCRF One Health Poultry Hub will work in Bangladesh, India, Sri Lanka and Vietnam. The Hub is led by the Royal Veterinary College (RVC), London, and comprises partners in Asia, Australia, Europe and the UK, including City University of Hong Kong.
The Hub brings teams of laboratory, clinical, veterinary and social scientists together to take a 'One Health' approach to the challenge of providing safe, secure food. It will investigate how and why intensification of poultry production increases risk of infectious disease, and will identify high-risk behaviours, processes and environments. It will also test and evaluate novel interventions for disease control.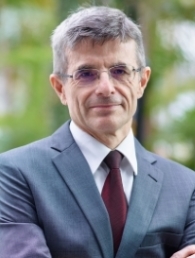 With strong networks of local, regional and global stakeholders, the evidence generated will be put to immediate use by those who can make a difference. Thus, the Hub's outcomes will have wide regional and global relevance.
Commenting on the launch of this research initiative, Prof. Pfeiffer said: "Rapid economic development and urbanisation in Asia have led to rapid increase in demand for meat, to which the livestock sector has responded by increasing production intensity. Unfortunately, this development in most countries has not been accompanied by improvements in animal husbandry and farm biosecurity, and thereby has already generated significant risks for human health, and adverse impacts on the environment. The research, capacity building and policy engagement to be conducted through this Hub aims to make a key contribution towards a development of poultry food systems which represent an appropriate balance between human consumption, human health, animal welfare and environmental sustainability priorities."