Organic Light Emitting Diode
White OLED
White-emitting OLED (WOLED) is of particular importance in various applications such as solid state lightning, LCD backlight and full-color OLED. The lighting market is estimated about 60 billion US dollars per year. The majority of the market requires white or near-white light sources. It is expected that within the next 10-15 years, solid-state lighting devices will replace the bulk of conventional illumination sources because of their advantages in longer lifetime, lower power consumption, and environmental friendliness (no mercury). There are several significant implications to work on white-emitting OLED for solid state lighting. First, it can extend the OLED technology into new product platform (solid state lighting for display and design lighting and ultimately general lighting for household) and will increase value of the technology to commercial enterprises. Second, it can extend the technology performance into a new horizon (e.g. 100X in stability and 1000X in light output as compared with a display) which will allow new product concepts to be developed.
| | |
| --- | --- |
| | |
| Applications of White OLED | |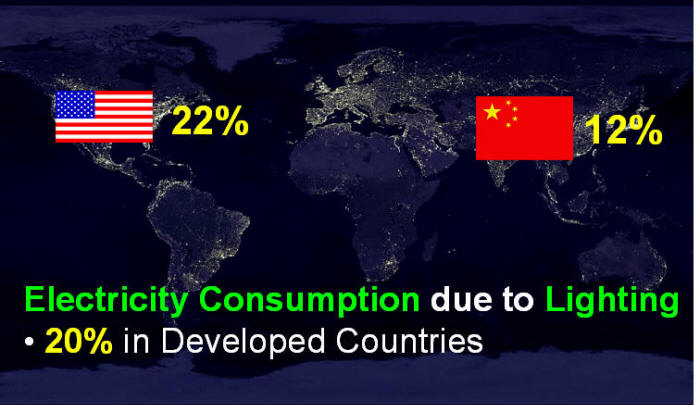 Advantages of WOLED:
Reduction of energy consumption
Reduction of CO2 emission
Environmental friendly
More efficient, more versatile
Lower manufacturing cost
Lower operation Cost
White light with higher CRI
Creating new industry and new jobs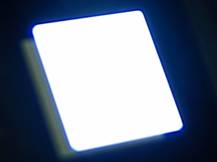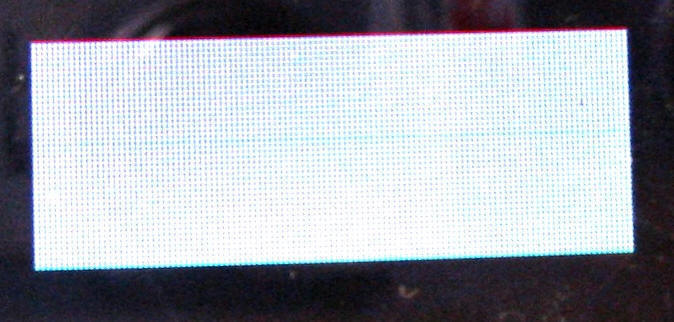 CityU's white OLEDs Adopted by (1) White by Yellow and Sky Blue, (2)White by Bluish Green and Orange; and (3) White by RGB Approaches.
Light Source
Efficiency
Lifetime
CRI
Glare
Manufacturing Cost
Operating Cost
Environmental Friendly
Incandescent Lamp
*
*
*****
*
*****
*
*****
Fluorescent Lamp
****
*****
****
**
**
***
*
Inorganic LED
****
*****
*****
****
***
****
*****
Future OLED
*****
*****
*****
*****
*****
*****
*****
A comparison of Different Light Sources
The CityU's OLED research team started to develop the materials technology and device engineering of white-emitting OLED in 1999. Several approaches and developed technologies in material design and/or fabrication have been adopted: white by RGB, white by yellow and sky blue, white by bluish green and orange, and single white. The efficiency and lifetime of the white-emitting device are improved via triplet emission, optical coupling, stack cells, proprietary high-performance electrodes, etc. To date, we have acquired a US patent (US patent no. 6,521,360) and published a number of articles in international journals in this area. Worldwide companies and universities have also been actively improving the performance of WOLED through several national programs.
Country
Project
Target
Funding (US$M.)
Milestone
USA
Next Generation Lighting Initiative
160 lm/W (Product)
28.5
50.0
2003-2005
2006-2008
EU
OLLA
50 lm/W
24.0
2004-2008
EU Optoelectronics Photonics-21
To be confirmed
55.0 (Portion)
Since 2004
Japan
21Century Lighting Program
100 lm/W
41.0
1st Stage: Completed
2nd Stage: Pending
Korea
Korean National Program on LED Advancement
80 lm/W
100.0
2004-2008
Mainland China
国家半导体照明工程
130 lm/W (LED);
60 lm/W (OLED)
15.0
27.0
2001-2005
2006-2010
Taiwan China
White LED Project
45.0
2003: Completed
Next Generation Lighting
100 lm/W (Prototype);
40 lm/W (Product)
12.0
2003-2005
Worldwide National Fundings to Support the R&D of WOLED
Significant Improvement of WOLED Performance Throughout the Recent Years