Congratulations to Prof. Angus HL YIP for being awarded the IUMRS-Frontier Materials Young Scientists Award!
Prof. Angus HL Yip has been awarded the IUMRS-Frontier Materials Young Scientists Award by the International Union of Materials Research Societies (IUMRS). IUMRS is an international academic organization jointly initiated by the national material societies of the United States (MRS), China (C-MRS), Europe (E-MRS), and Japan (MRS-J) in 1991, aiming to promote interdisciplinary materials science research and education around the world. 
The IUMRS Frontier Materials Awards consist with three categories of awards, IUMRS Frontier Materials Scientists Award (IUMRS-FMSA), IUMRS Frontier Materials Young Scientists Award (IUMRS-FMYSA), and IUMRS Frontier Materials Graduate Students Award (IUMRS-FMGSA), these awards are established to recognize scientists and experts who are devoting to the research in frontier materials, and encourage young researchers to excel in frontier materials research. Among the nominees around the globe, only six young scientists were awarded this year.
Prof. Yip's research focuses on integrating materials, interfaces, and device engineering to enhance the performance of polymer and perovskite optoelectronic devices. With over 280 scientific papers, he has received more than 39,000 citations and has an H-index of 102. He has also been recognized as an ESI "Highly Cited Researcher" in Materials Science for nine consecutive years (2014-2022). In addition to his academic roles, Prof. Yip is the founder of two companies dedicated to advancing photovoltaic (PV) technology, with a strong emphasis on promoting renewable energy applications in urban environments.
Congratulations to Prof. Yip for this hard-earned recognition. His remarkable achievements and commitment to excellence make him a deserving recipient of the award.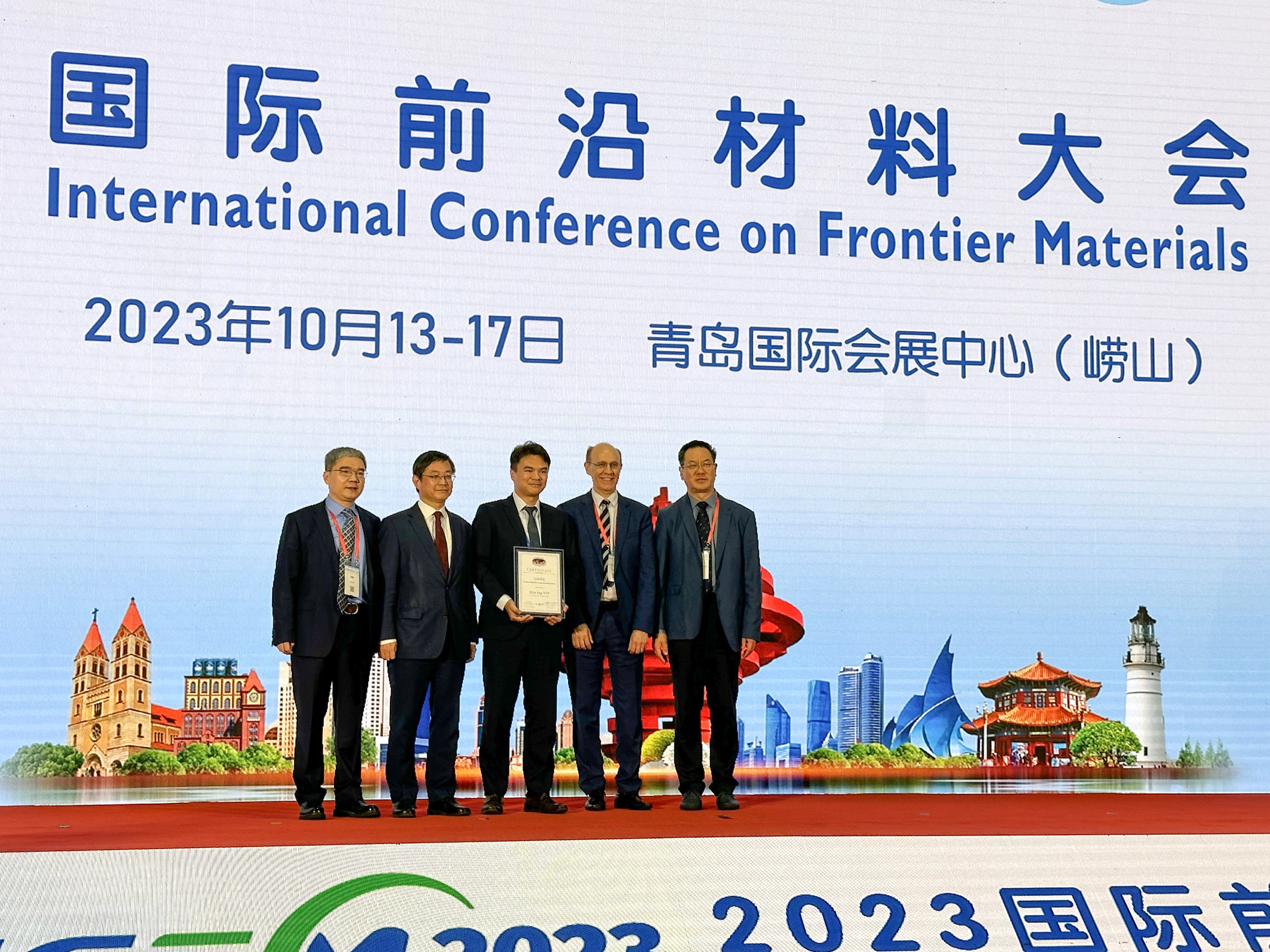 More about the IUMRS Awards
List of 2023 IUMRS-Frontier Materials Awards Winners