Library Survey 2023

The survey will take approximately 10 minutes to complete.
Please click on one of the following links to begin:
The survey ends on 15 April 2023. If you have any questions, please contact: lbsurvey@cityu.edu.hk.
Complete the Library Survey 2023 for a Chance to Win!
To be eligible for the lucky draw, you must submit a completed survey with a valid CityU email address. Please refer to the terms and conditions below.
Prizes include:
1x Oculus Quest 2 Virtual Reality Headset
1x Bose QuietComfort® 45 Headphones1
1x Apple Watch SE (40mm)2
1x Beats Fit Pro True Wireless Earbuds3
1x Marshall Minor III True Wireless Earbuds4
1x JBL Charge 5 BT Speaker5
1x SONY SRS-NB10 Wireless Neckband Speaker6
5x HidrateSpark PRO STEEL - 21 oz. Smart Water Bottle + Bonus Straw Lid7
50x HKD $100 Festival Walk Gift Vouchers
…and more!
CityU Library would like to acknowledge the generosity of our vendors on gift sponsorships.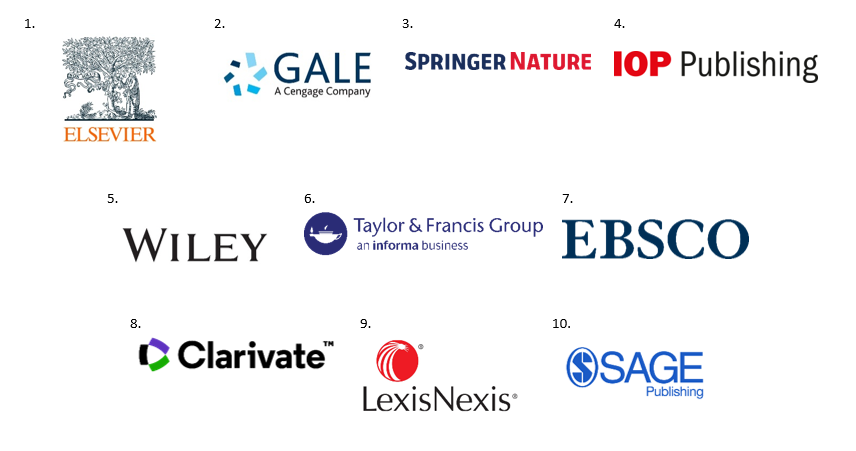 ---
Survey background
To ensure continued improvement of library services and to better align our services with the University's Strategic Plan, it is important that we understand the views and expectations of our users.
CityU Library is one of more than thousands academic libraries around the world administering LibQUAL+ survey, including UGC-funded libraries. The survey is developed by the Association of Research Libraries (ARL) to measure library service quality and identify best practices.
The survey allows the library to gather feedback from our users and also to benchmark our services against those of other academic libraries. The library previously conducted the same survey in 2007, 2011 and 2015. Based on the results from these surveys, changes were implemented such as increasing the number of seats, upgrading equipment and facilities, enhancing library instructions and strengthening library collections. CityU Library is conducting the survey again in 2023 to study new users' behaviors and needs so as to continue to identify areas for improvement.
---
Terms and Conditions
Survey Participants
The Library Survey 2023 is open to all current CityU Students (undergraduate, postgraduate, self-funded and SCOPE students with valid library cards) and all current CityU staff (academic, administrative and general).
Library staff are permitted to complete a survey but are not eligible to enter the Lucky Draw.
External members including but not limited to Alumni, School Teachers, Staff Dependent Members, other Free or Paid External Members, are not eligible to participate.
This is an anonymous survey. No personal information will be collected.
Lucky Draw
The Lucky Draw is exclusive to participants who submit a completed survey with a valid CityU email address. The e-mail address will be used for the prize draw and for contacting you only. It will not be linked to your answers and written comments.
Each email address may take the survey once only. Multiple entries of the same email address will not be counted.
The Lucky Draw will be conducted in end of April 2023 randomly by the computer system. The Lucky Draw results will be posted on the CityU Library website and CityU Library Facebook page.
All winners will be notified individually by email. The Library is not liable for any non-delivery or non-receipt of email(s) by the winners. The Library reserves the right to forfeit the prizes if they are not collected after the stated date.
All prizes are subject to change and availability and are not transferable, exchangeable or redeemable for cash. The Library reserves the right to substitute any prize with another of equivalent value without prior notice.
The Library is not liable for any cost, damage or injury relating to or resulting from the acceptance and/or use of the above prizes by the participants.
The Library reserves all rights to all final decisions in case of any dispute.