CSHK Events
29.04.2021
The HKIE Environmental Division Annual Forum
"DECARBONISATION – HOW DO WE PREPARE FOR THE TRANSFORMATION"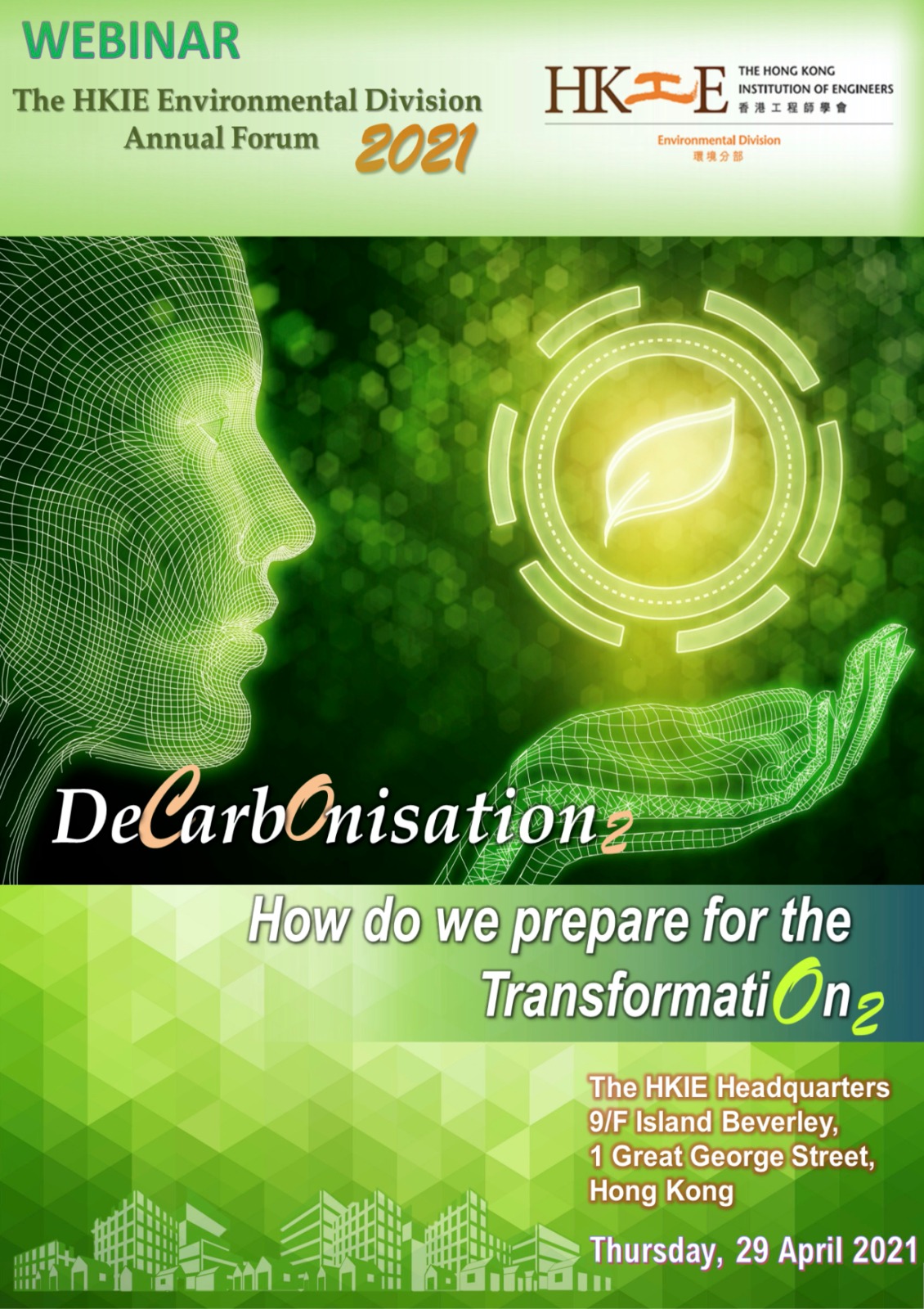 Click for the brochure
CSHK is Supporting Organization for The Hong Kong Institution of Engineers (HKIE) Environmental Division Annual Forum (webinar) to be held on 29 April 2021.

Similar to last year, the Forum objectives are to serve as a platform to communicate and review decarbonization strategies; share local and international practices and explore relevant digitalization & innovation for decarbonization. At the same time, the Forum will explore how technologies and development can become critical enablers for the transformation and present both opportunities and challenges to engineers.

The forum comprises the keynote session and four other sessions: i) Green construction; ii) Decarbonizing generation through digitalization; iii) Hydrogen economy and iv) Experience sharing and best practices for decarbonization.

An early bird discount is available for registration made on or before 29 March 2021.
Date: Thursday, 29 April 2021
Time: 9:00am - 5:00pm
Venue: The Hong Kong Institution of Engineers Headquarters, 9/F Island Beverley, 1 Great George Street, Hong Kong (Mixed-Mode: Speakers are invited for giving presentation either at the Forum venue or through ZOOM while most participants are attending online.)
Event Website: https://sites.google.com/view/hkieevd2021/home
Registration online form: https://forms.gle/zVEK9ryG9xAp2MxU7