Director's Message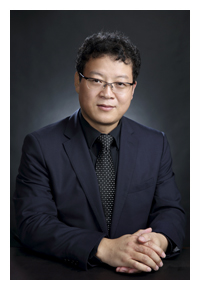 The Centre for Chinese and Comparative Law of City University of Hong Kong (CityU) School of Law is one of the oldest research institutes on Chinese and comparative law in the world. Since its establishment in 1994, the meticulous work of generations of Directors, core members and other members has earned the Centre international recognition and respect and laid a solid foundation for the Centre to move up to the next level. As both CityU and its School of Law are increasingly recognized as world-class institutions, we believe it is an ideal time to upgrade the philosophy, research objectives, governance and operation of the Centre to ensure that the Centre can make significant contribution to the realization of the domestic and global development ambitions of the University and the School of Law and, more importantly, to produce impactable research in Chinese and comparative law which can broaden the horizon of human knowledge and improve human wellbeing.
The Centre has benefited from the institutional support of the University and the School of Law. Its objective is sustained by several distinctive comparative advantages. First, the School has a large group of academics who specialize either in a particular area of Chinese law or general Chinese legal studies, as well as have expertise in comparative law. No other research institution in the world has such a robust cohort of Chinese and comparative law scholars with such diversified research interests as well as remarkably impressive legal education in both China and the West. The Centre provides enhanced institutional support and coordination for researchers which aims to improve the research performance of its own members, as well as, to make the School of Law a home in which all Chinese and comparative law scholars can claim ownership. Second, China studies form a key component of CityU, in which Chinese legal studies should be the most prioritized programme. Third, the current leadership at CityU and the School of Law have committed strong will and tremendous resources to support the promotion of Chinese and comparative legal studies through the Centre. Fourth, from a global perspective, no other place in the world is better than Hong Kong in independently conducting Chinese and comparative law studies. As an international business and financial hub and China's global city, Hong Kong combines both academic freedom and the best and most convenient access to Chinese legal materials, and offers the best forum for interactions between Chinese laws and foreign laws. On this basis, we aim to bring the centre of gravity in Chinese and comparative law as a discipline to Hong Kong through the work of the Centre.
The Centre values doctrinal, theoretical, empirical and comparative research and encourages interdisciplinary research which involves multiple disciplines including law, economics, politics, history, culture, philosophy, technology and natural sciences. It also conducts research on practical policy issues with the aim of generating impact on policy-making. Building up its traditional strengths in comparative private and public law and in light of the rapid rise of China and the phenomenal shift of power to Asia Pacific in geo-politics and geo-economics, the Centre's general research focus will be investigating the role of law in Asia's and China's development. In particular, it aims to achieve impact research in the following areas in its next stage of development: (1) a thorough investigation, with new methodologies and perspectives, of the role of law in China's development; (2) Hong Kong's role in China's legal development; (3) legal transplant in Chinese civil and commercial law; (4) Hong Kong after 2047 from legal perspectives; (5) the future of the "One Country, Two Systems"; (6) Chinese Civil Code and the development of private law in China; (7) comparative corporate governance; (8) state capitalism and state-owned enterprises in China and Asia; (9) law and technology in China and the world; and (10) Hong Kong, China and international law.
One of the core missions of the Centre is to forge ties with local and overseas research and policy institutions and foster academic exchange between researchers in Hong Kong and other jurisdictions with interests in Chinese law and comparative law. As mentioned, we are determined to make the Centre a home for researchers in Chinese and comparative law and warmly welcome you to join us or visit us.
Professor WANG Jiangyu
Director, Centre for Chinese and Comparative Law
Editor-in-Chief, The Chinese Journal of Comparative Law