Message from the President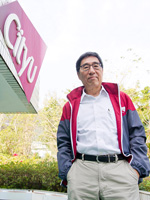 With the pandemic severely disrupting global economics and the job market, the Office of the Vice-President (Student Affairs) has been tasked to coordinate a series of special measures for enhancing the job situation for graduating students.
The worsening economic environment and the reduction in job vacancies will inevitably affect employment and further education plans. But CityU's Career and Leadership Centre is well-positioned to make sure our students stand out.
Please plan early and make good use of the different kinds of support at the University prepare themselves, adjust their expectations, and face the challenges flexibly and enthusiastically.
Supports to Graduating Students