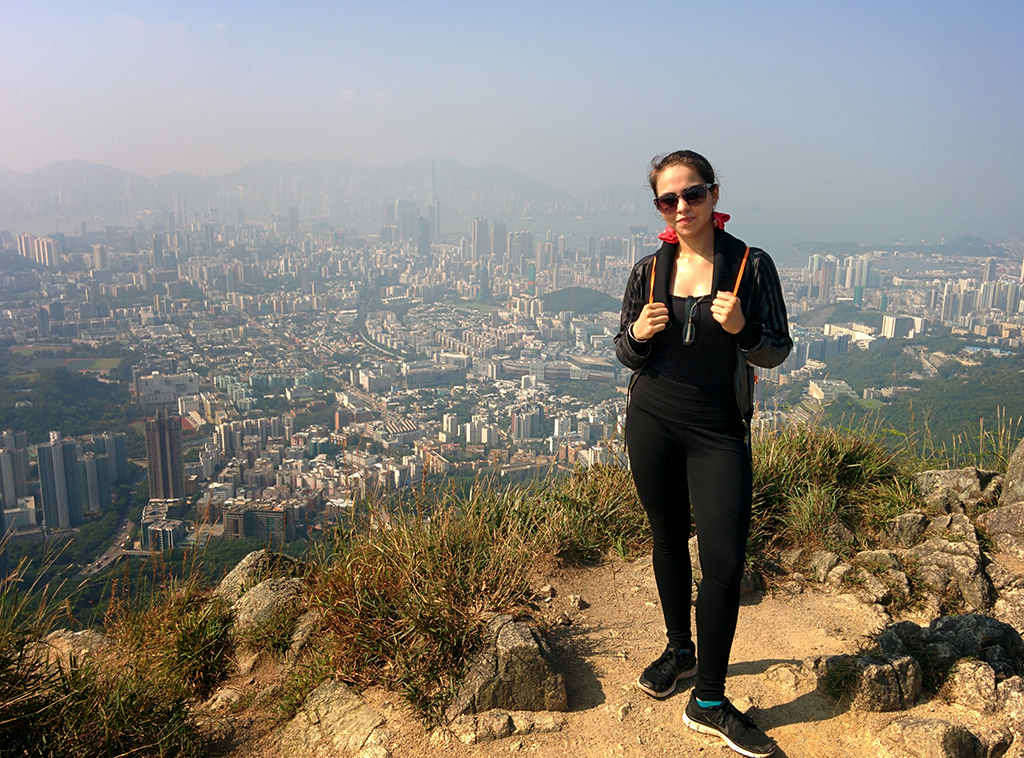 Sadhika enjoys a variety of school activities and challenging academic works as an international student in CityU.
Aiming to become an all-rounder? Meet Sadhika Nanda and you might get some inspiration.

At the Student Residence, she actively takes part in numerous events and is the student coordinator for the Yoga classes of the halls. "By taking part in the activities, I feel included and close to my friends despite being an international student," said Sadhika.

And that's not all – fitness and working out have always been her passions. Sadhika advises her peers to wake up an hour ahead for a daily workout and make fitness a top priority. "Stop telling yourself that you don't have time, because even Bill Gates has 24 hours only!" she laughed.

If you think that Sadhika must have sacrificed her grades for participating in so many activities, think again—she manages to claim the Dean's List Honour for her outstanding academic performance!

As a young lady brave enough to walk out of her comfort zone, she took a gap year before coming to CityU. She made use of the gap year to meet new people, to see different places and ultimately—to explore the path that she wanted to go. During that year, she took up internships, freelance English tutoring and content creating in different education-related fields. She also taught underprivileged children in India. The experience made her realise that proper policy making and a sound education system are of vital importance. She then made the decision to opt for International Studies rather than Law.

Now settled in Hong Kong, Sadhika is more than pleased to have chosen this place as her destination for undergraduate studies. Calling Hong Kong "liberal, safe, and truly unique", she believes that it is a perfect blend of the cultures from the East and the West. She also feels that the citizens of Hong Kong are responsible, modest and reliable. More importantly, minorities in the society are not marginalized. "It is very different from what you see from the outside."

While talking about her career plans, Sadhika would like to conduct academic research about ethnic minorities in Hong Kong. She also hopes to work for the Indian Government as a representative or international ambassador in the future.