Contact Information
General Enquiry
Fax:
+(852)-3442-0688
Email:
see.enquiry@cityu.edu.hk
Address:
G5703, 5/F, Yeung Kin Man Academic Building (YEUNG),
City University of Hong Kong,
Tat Chee Avenue, Kowloon, Hong Kong SAR
SEE Dialogue with Professionals: Unlock Your Potential in Professional Development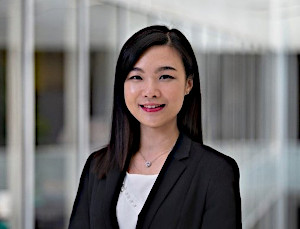 Speaker Name
Ms. Natalie Law, Railway Systems Engineer, Arup East Asia Region
Venue
Online via Zoom (Registration to be announced)
Abstract
Natalie has over 5 years of work experience in two world-class consultancy firms since her graduation. She is passionate to share her professions in railway engineering, sustainability and most importantly, how to strike work-life balance in real work market as an advocator for good health and wellbeing.
Natalie would take this chance to share with the audiences the career development and trends in engineering-related companies and in the relevant fields.
Join this talk to unleash your potentials as the next young professional!
About the Speaker
Natalie completed her bachelor's degree in 2016 and was the 1st undergraduate cohort from the SEE BEng in Energy Science and Engineering. She started her first job in WSP (Asia) Ltd. and joined Arup in 2018. In 2019, Natalie was elected as the Woman Ambassador by the Institute of Engineering and Technology (IET) Hong Kong to promote gender diversity in STEM industries.
She is currently a Railway Systems Engineer and Rail Sustainability Champion in Arup East Asia Region. She has been involved in strategic consulting services for worldwide infrastructure projects in Malaysia, Singapore, Hong Kong and Philippines.