Prof. Chu discussed climate change and severe flooding in her interview with CNN
Professor Chu Jung-Eun, Assistant Professor of the School of Energy and Environment, has been invited by CNN for an interview to discuss the topics of climate change and the recent occurrence of severe flooding. In just 12 days, ten countries and territories globally have experienced severe flooding including Hong Kong, Libya, Greece, and Brazil. During her interview with CNN, Professor Chu stated that climate change can influence the properties of precipitation in terms of frequency, intensity, and duration due to the accelerated hydrological cycle. She further explained that the Hong Kong flooding was due to a combination of different factors including natural climate variability. Using observations and climate model simulations, Prof. Chu's research team is currently investigating the relationship between climate change and extreme weather phenomena, including typhoons, tornadoes, heavy rainfall, and air pollution.
https://edition.cnn.com/2023/09/16/world/global-rain-flooding-climate-crisis-intl-hnk/index.html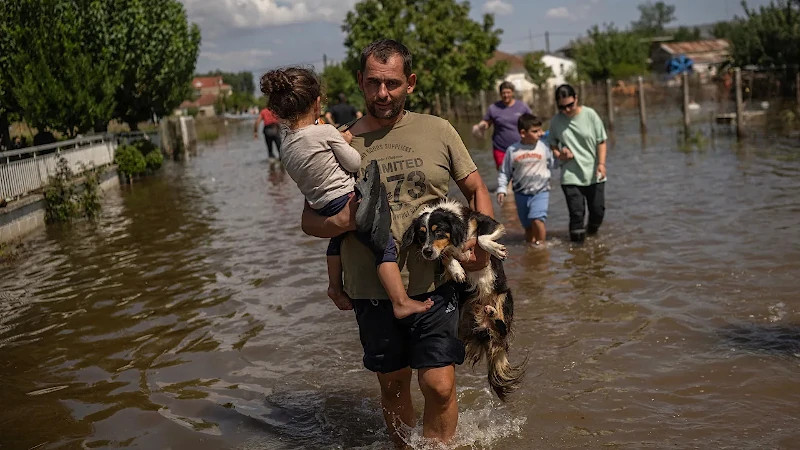 A man carries a girl and a dog in the flooded village of Palamas in central Greece on September 8, 2023.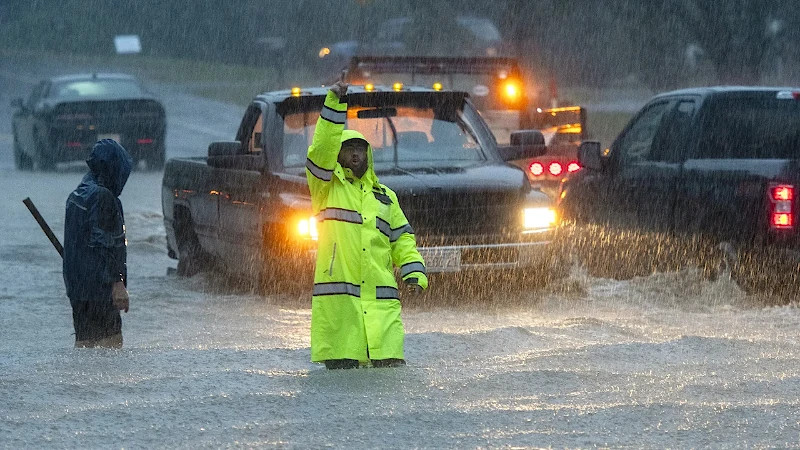 Drivers tried to cross a flooded street Monday in Leominster, Massachusetts, on September 11, 2023.