Dr. Denis Yu won the Innovative CityU-Learning Award
Dr. Denis Yu, SEE Associate Professor, recently won the Innovative CityU-Learning Awards (Semester B, 2020/21) with his idea of "allowing students to put theories into practices, and to examine the physical world by bringing hands-on experiments and projects to their homes".
Online classes have broadened the scope and flexibility of teaching and learning. Students can now learn theories behind science and engineering at their own pace, they are also given the opportunity to review the course contents through zoom recordings. Dr. Yu's learning initiative takes online learning one step further – students can put their knowledge into practice through conducting hands-on experiments and projects at home. Specifically, students can design their own experiments and conduct them by using readily-available items at home such as their cell phones and objects commonly found in the kitchen. Afterwards, they can analyze the data obtained so that they can master their understandings to explain real-life and physical phenomena. All these experiments and projects can be done at home, which complements online learning and overcomes physical limitations. They give students an opportunity to explore the physical world through practice, so that they can be better engineers in the future.  
Examples of student hands-on projects at home:
Using the camera/light sensor in the cell phone to explore the concepts of light and lightings
Using the sound meter in the cell phone to explore the concepts of sound and noise
Growing salt crystals at home to learn the concepts in materials science related to crystal lattice and structure, as well as their nucleation and growth processes.
Video project to demonstrate inversion symmetry of a molecule
One of the best videos from the students can be found here: https://www.youtube.com/watch?v=l0-n3ZXfIJ0&t=18s.
The Awards, introduced since the University's implementation of CityU-Learning, aim to recognise innovative approaches implemented towards enhancing the quality of online and/or hybrid learning at CityU. A total of three faculty members of CityU were awarded.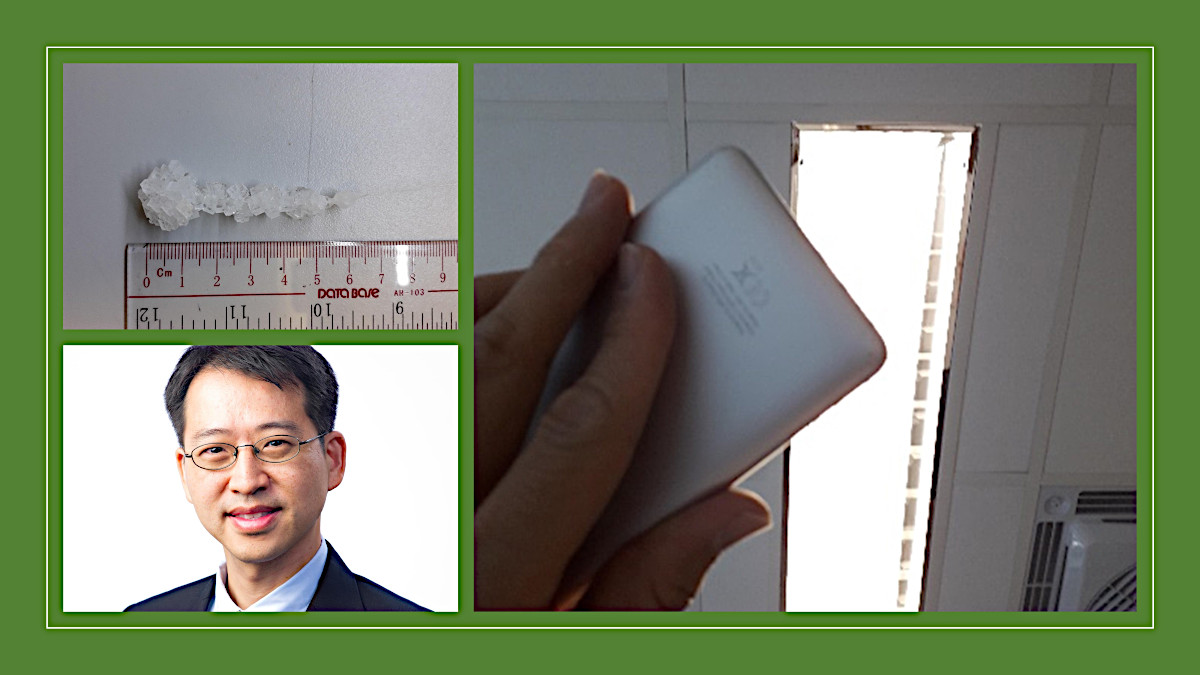 Top left: salt crystal growth at home
Bottom left: Dr. Denis Yu, the award winner
Right: using cell phone to measure light intensity