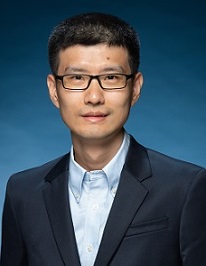 Office Address
Room 2-502, 5/F, Block 2, To Yuen Building, 31 To Yuen Street, City University of Hong Kong
Dr. Li Runsheng is an Assistant Professor of Veterinary Physiology at the Department of Infectious Diseases and Public Health since Jun 2020. He received his Veterinary Degree from Northwest A&F University (Yangling, China) in 2008, and PhD degree in Animal Physiology from the Department of Veterinary Medicine at Nanjing Agriculture University (Nanjing, China) in 2013. Prior to his current position, he worked as a Research Assistant Professor in the Department of Biology at Hong Kong Baptist University. 
Dr. Li is dedicated to interdisciplinary research involving fields such as animal physiology, molecular evolutionary biology, genetics/genomics, and computer science. His recent research works mainly focused on the developing bioinformatic toolkits in the fields of genome assembly, genome finishing, mRNA isoform identification, and RNA modification finding by using long and noisy third-generation sequencing technology.
Developing applications/pipelines to accommodate the Nanopore DNA/RNA sequencing platform. 
Studying the nucleotide modifications in RNA virus of domestic animals.
Developing toolkits for genome finishing, improvement and comparative analysis. 
Evolution and inheritance of the mitochondrial genomes between inter/intra-species hybrids.   
Please click HERE for a full list of publications.

Five representative publications in recent five years by June 2020 (#co-first author). 

Li R#, Ren X#, Ding Q, Bi Y, Xie D. and Zhao Z. 2020, Direct full-length RNA sequencing reveals unexpected transcriptome complexity during Caenorhabditis elegans development. Genome research, 30, 287-298. DOI: 10.1101/gr.251512.119
Sun J#, Mu H#, Ip JCH#, Li R#, Xu T, Accorsi A, Alvarado A, Ross E, Lan Y, Sun, Y, Castro A, Vega I, Heras H, Ituarte S, Bocxlaer B, Hayes K, Cowie R, Zhao Z, Zhang Y, Qian PY, Qiu JW. 2019. Signatures of Divergence, Invasiveness, and Terrestrialization Revealed by Four Apple Snail Genomes. Molecular Biology and Evolution, 36 (7), 1507-1520. DOI: 10.1093/molbev/msz084
Li R, Ren X, Bi Y, Ding Q, Ho VWS, Zhao Z. 2018. Comparative mitochondrial genomics reveals a possible role of a recent duplication of NADH dehydrogenase subunit 5 in gene regulation. DNA research. 25 (6), 577-586. DOI: 10.1093/dnares/dsy026
Ren X#, Li R#, Wei X#, Bi Y, Ho VWS, Ding Q, Zhang Z, Hsieh C-L, Young A, Zeng J, Liu X, Zhao Z. 2018. Genomic bases of recombination suppression in the hybrid between hermaphroditic Caenorhabditis briggsae and gonochoristic C. nigoni. Nucleic Acids Research, 46:1295-1307. DOI: 10.1093/nar/gkx1277
Li R#, Ren X#, Bi Y, Ho VWS, Hsieh C-L, Young A, Zhang Z, Lin T, Zhao Y, Miao L, Zhao Z. 2016b. Specific downregulation of spermatogenesis genes targeted by 22G RNAs in hybrid sterile males associated with an X-Chromosome introgression. Genome research: 26 (9), 1219-1232. DOI: 10.1101/gr.204479.116