Introduction of CityU Choir

 Founded in 1990, aiming at promoting and developing students' interest in choral music. The Choir offered members opportunities to perform and to improve singing techniques, and ultimately to enrich the cultural and artistic life of the City University of Hong Kong and the society. At present, there are 51 League members, all of which are CityU students and graduates. The current conductor is Mr. CHENG Chi-san, Christopher.
 Since the founding of the City University Choir, besides performing in CityU Arts Festival, Annual Performance and Christmas concerts at the City Mall, Ocean Park and Hong Kong International Airport, the choir has also travelled abroad to study and perform, such as in Taiwan and Shanghai.
 CityU Choir actively cooperates with other chorus groups, such as Shanghai Foreign Studies University Art Troupe, Guangzhou Xinghai Conservatory of Music, Taiwan National Normal University and so on, providing a variety of learning opportunities for the members.
Our Conductor
Mr. CHENG Chi San, Christopher (2018-Present)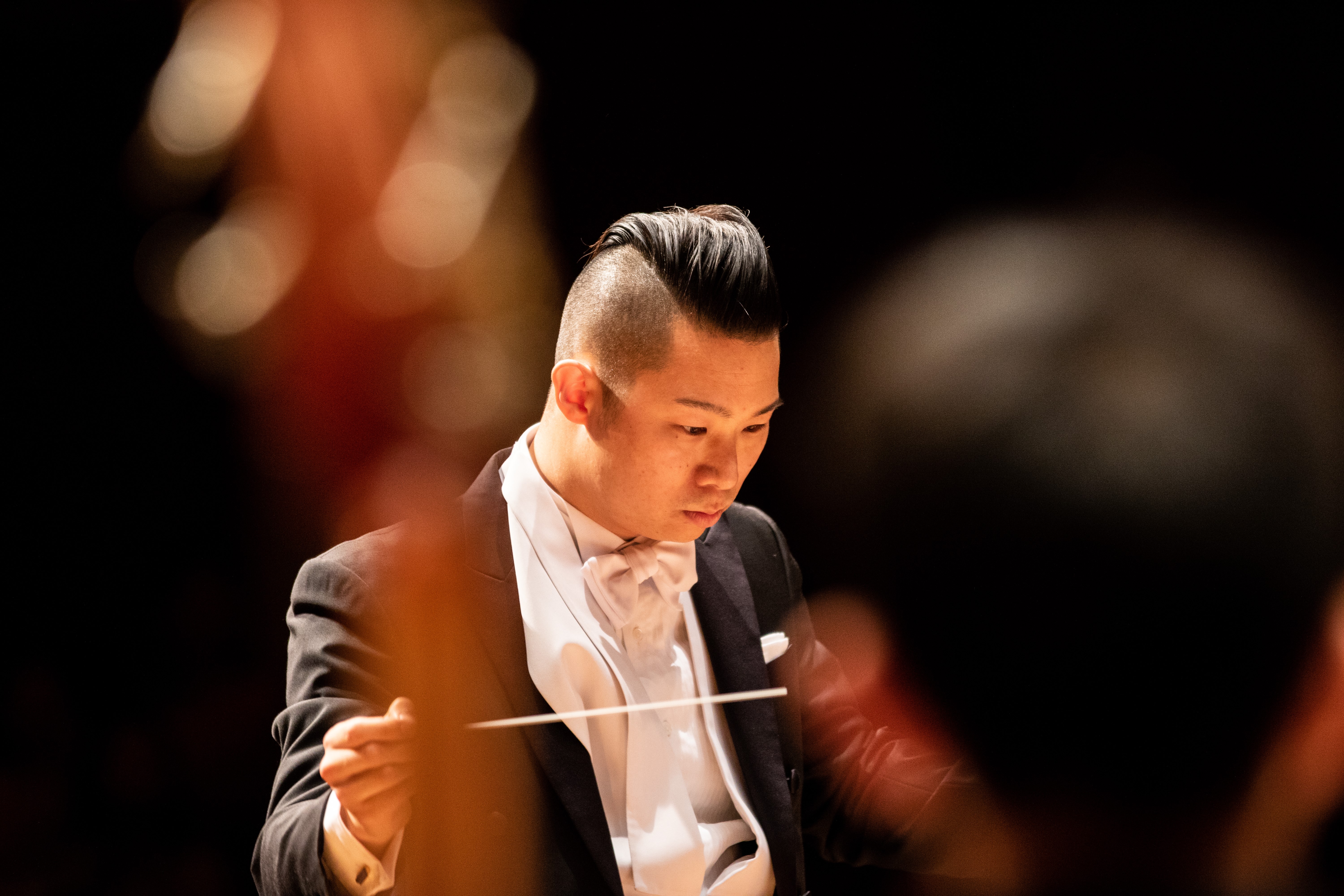 CHENG graduated from the Hong Kong Baptist University and the Chinese University of Hong Kong with BA, PgDE and MA degrees in music. He holds Dip ABRSM and LRSM (percussion) and certificates (singing and piano) with distinctions. He also holds an American Guild of English Handbell Ringers Level I Handbell Director's Certificate.
 He is currently the Music Director of Hong Kong Youth Choir, Conductor of City University Choir, and a master's student, majoring in choral conducting at Messiah College. He is also a translator of Taiwan Choral Music Center (TCMC), and a subcommittee member of Hong Kong Schools Music and Speech Association. CHENG's conducting teachers include Jon Washburn (Vancouver Chamber Choir National Conductors' Symposium 2018 and 2012), Brady Allred and James Davey (Association of Irish Choirs 38th International Choral Conducting Summer School), William Weinert (Hong Kong SingFest 2016), Nicolas Fink (Hong Kong Arts Festival Conducting Masterclass 2016).
 CHENG has performed at the "Zhuhai Hong Kong Macao Choral Concert 2018" in the Opera Hall of the Zhuhai Grand Theatre. He has prepared the chorus for John Rutter in Look at the World with John Rutter and Jimmy Chiang for Hong Kong – Vienna Music Festival: Mahler Symphony No. 8.
 CHENG captured the category champion (Musica Sacra) with a gold medal with Hong Kong Youth Choir in Singapore International Choral Festival 2016, two Silver medals with St. Joseph's College Chamber Boys' Choir in Hong Kong Winter Choral Festival 2017 and 2018, and two Silvers with Hong Kong Youth Choir (Female Choir and Musica Sacra) in Taipei International Choral Festival.
Our Pianist
Mr. Victor Li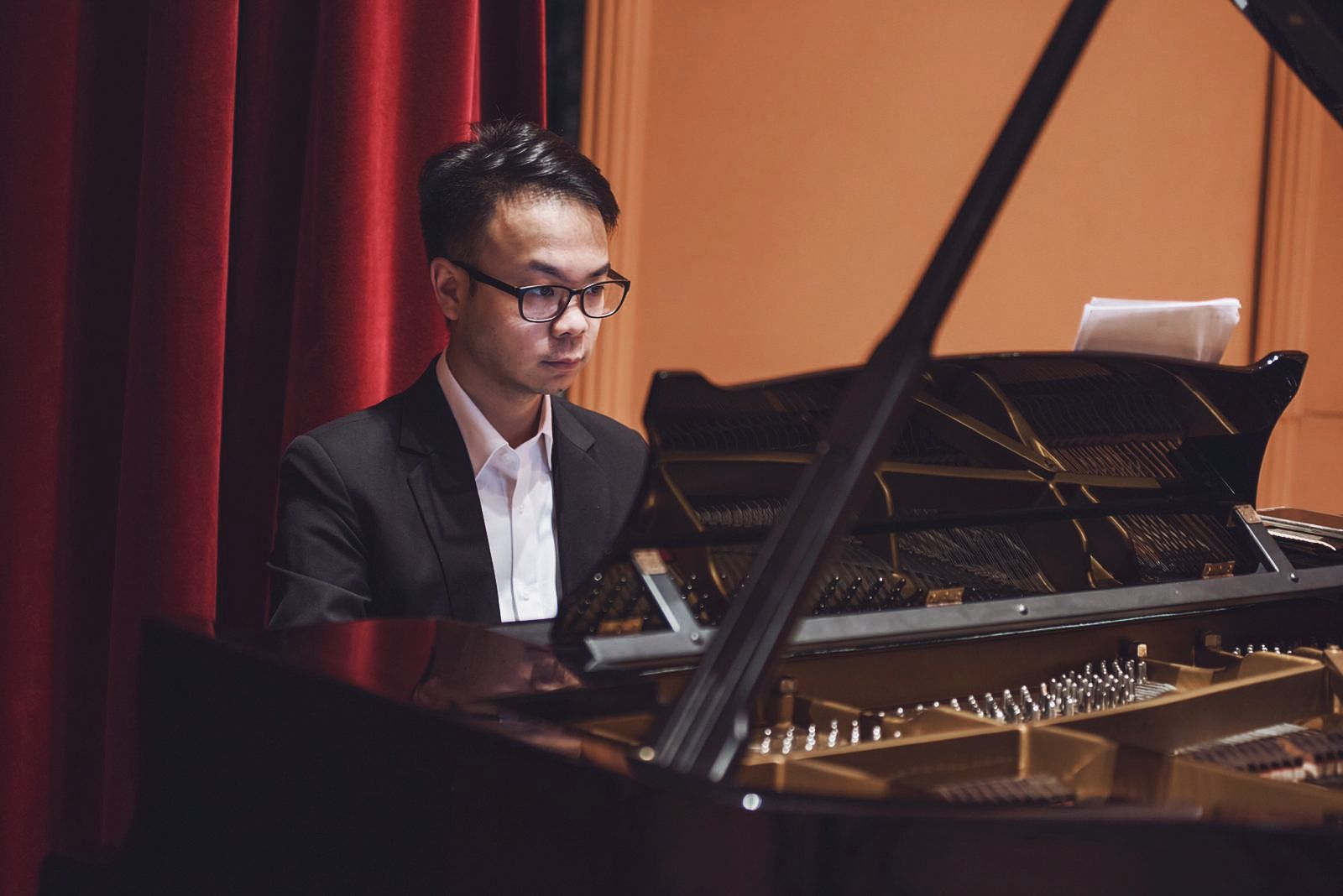 Victor Li received his Bachelor of Arts degree in Music from Hong Kong Baptist University in 2011 under the guidance of Mr Hung Chong and Dr David Francis Urrows, majoring in piano and composition. He continued his studies in the UK, completing a three-year master programme in music therapy in 2014. He also holds two professional qualifications from Trinity College London, namely AMusTCL (2009) and LTCL (Piano) with distinction (2015).
 Even as a student, Victor has been expressing and exploring his musical creativity and capabilities. To name a few, over the years, he has taken part in numerous music-related activities, such as:
Playing keyboards in musicals "Titanic the Musical", "Honk!" and UWE symphonic orchestra during overseas studies;
Co-writing the first music therapy case-sharing book in the Chinese language in Hong Kong, Macau and Taiwan in 2015;
Organising the programme and being a keyboardist in the concert series "Up-side-down with Kids" hosted by Hong Kong Wind Ensemble (HKWE) in 2015 and 2016.
 In addition to that, he is a composer and arranger of musicals and theme songs for anniversary celebration commissioned by St. Francis Xavier's College (2015), Hong Kong Baptist Convention Primary School (2016) and CCC Chuen Yuen Second Primary School (2018).
 Victor is an experienced piano accompanist and a tutor. He has been working with different schools and organisations, including La Salle Primary School, Hong Kong Children's Choir, and the Hong Kong Youth Choir. Currently, he is the resident arranger of HKWE and ELCHK Men in Jazz, a teacher at a mainstream school, and, since 2017, a piano accompanist for City University Choir.
Our Executive Committee
2021-2022
President: WONG Cheuk Ying, Christie
Internal Vice President: SIU Wing Ka, Elyse
External Vice President: YAU Tak ka, Jessica
Financial Secretary: WANG Defei, Phil
Promotional Secretary: TSAI Wan Yu, Fifi
Resource Management Secretary: LAU Shun Hang, Peter
Music Officer: TSANG Wing Lam, Nicole

Part Leaders:
Soprano Part Leader: YEUNG Wing Laam, Gillian
Alto Part Leader: TSANG Wing Lam, Nicole
Tenor Part Leader: LAU Shun Hang, Peter

Our Members
Soprano
Soprano 1

CHEUNG Hoi Ling, Holly
LAM Chi Man, Emily
LAU Sum Yin, Clarissa
MOK Yuk Man, Ivy
HUNG Kar Yee, Kathy
YEUNG Wing Laam, Gillian*
Soprano 2

LAI Yu Ying
WANG Chenqi, Alicia
WONG Wing Yi, Kitty
YU Sze Ming, Jasmine
YAU Tak Ka, Jessica
Alto
Alto 1

HE Cheok Hang, Connie
NG Ki Yuen, Anna
SHI Ruiqi, Stephanie
Yeong Wei Ying, Jessie
Tsang Wing Lam, Nicole*
Yeung Wing Sum, Yvonne
Alto 2

SIU Ka Wing, Elyse
TSAI Wanyu, Fifi
WONG Nok Hang, Josie
WONG Cheuk Ying, Christie
Fung Sze Man, Mandy
CHEN Qianning, Catherine
Tenor
Tenor 1

CHAN Chi Hang
LI Zhehao, Howard
Tenor 2

CHENG Hei Man, Canis
WIJAYA Ignatius Alvin
WANG Defei, Phil
KWAN Ka Ming, Nelson
LAU Shun Hang, Peter*
Bass
Bass 2

DAI Lingqi, Evan
LEUNG Chi Tat, John
NG Wai Tsung
TONG Ho Yiu, Lucas
* Part Leaders