Digital CityU Artwork Collection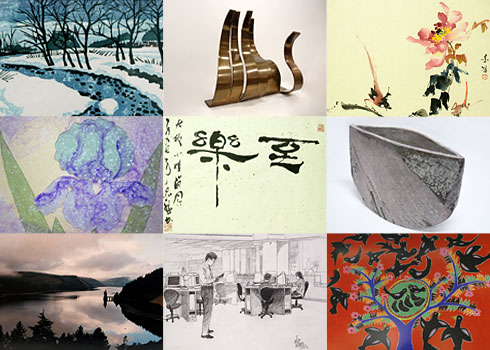 Introduction
The University collects artworks, mainly through donation and some through purchase, for promoting appreciation of arts as well as decorating the campus. Up to now, more than 1,000 pieces of artworks including calligraphies, ceramics, drawings, paintings, photographs, prints and sculptures in the campus have been collected. An online digital gallery of the 'Digital CityU Artwork Collection' has also been developed for easy viewing by the University community.
Access the Digital CityU Artwork Collection
CityU Artwork Collection Management Policy
Nudity Disclaimer: The City University of Hong Kong Library would like to make you aware that the exhibitions contain some works that display the nude human figure.