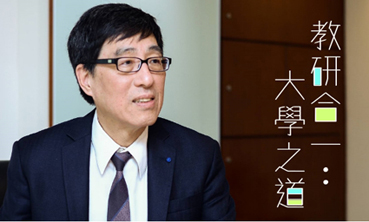 Way Kuo is President and University Distinguished Professor at City University of Hong Kong. He is a Member of the US National Academy of Engineering and Academia Sinica in Taiwan, a Foreign Member of the Chinese Academy of Engineering and the Russian Academy of Engineering, and an International Fellow of the Canadian Academy of Engineering.
Before joining CityU, Professor Kuo was on the senior management team at Oak Ridge National Laboratory, US Department of Energy and Dean of Engineering at the University of Tennessee. Previously at Texas A&M University, he was the holder of Wisenbaker Chair of Engineering in Innovation. He also served as the Head of the Department of Industrial Engineering, managing both the Industrial and Biomedical Engineering programmes. The US National Research Council Research Doctoral Programs and US News & World Report both rated the department under his leadership among the best in the US. He has previously held appointments at Bell Laboratories and Iowa State University.
Professor Kuo is renowned for his work in design for reliability of electronics systems and nuclear energy. He is a pioneer in reliability modeling of electronics at the infant mortality stage and several of his publications have become classics in systems reliability. Specifically, his research has been adopted for defining and setting up various industrial and military standards. Anyone who uses such complex electronic products will notice Professor Kuo's footprint.
For his research achievements he has been awarded the IEEE Reliability Society Lifetime Achievement Award and many other international honours. He is also known for promoting higher education with an emphasis on relevance to societal needs and problem-oriented research.
Professor Kuo is the author and co-author of eight books on reliability, education and nuclear safety and over 200 high impact papers. He received his PhD degree in engineering in 1980 from Kansas State University, and BS degree in nuclear engineering in 1972 from National Tsing Hua University in Taiwan. He has been granted Dr. Phil. Honoris Causa in 2012 from the State Department of China, through Beijing Institute of Technology.
His first popular science book Critical Reflections on Nuclear and Renewable Energy has created an impact since its publication in 2013 by Commonwealth Publishing Group in Taiwan. The book has been translated into English, Japanese, French and Russian and published in Massachusetts, Tokyo, Paris, and Moscow, respectively. It has also been published in Hong Kong and Beijing in both traditional and simplified Chinese under different titles. His new book on higher education, The Soulware within Higher Education, was simultaneously published in Hong Kong, Taipei and Beijing in 2016 by three different publishing houses, which is a rare phenomenon. Its Japanese edition is published by Josai University Educational Corporation University Press. Its significantly modified English edition, Soulware: The American Way in China's Higher Education, is jointly published by Wiley and Scrivener in New Jersey and Massachusetts in May 2019.
He was bestowed the title and rank of Chevalier de l'Ordre National de la Legion d' Honneur (Knight of the Legion of Honour) and was awarded the Cavaliere dell'Ordine della Stella d'Italia (the Knight of the Order of the Star of Italy) in 2019 and 2021, respectively.
郭位,筆名椅子,現為香港城市大學校長及大學傑出教授。郭教授為美國國家工程院院士、中央研究院院士,中國工程院外籍院士、俄羅斯工程院外籍院士及及加拿大工程院國際院士。
加入城大前,郭教授為田納西大學榮譽講座及工學院院長,並為美國能源部橡樹嶺國家實驗室高級管理團隊成員。之前,他任教愛荷華州立大學及德州農工大學,擔任 Wisenbaker 講座,並曾接掌工業工程系主任之職務,負責管理工業與生物醫學工程。在他任內,該學系獲「美國國家研究委員會」及《美國新聞及世界報導》評為全美最佳之一。開始學術生涯前,郭教授曾在貝爾實驗室擔任電子可靠度專家。
郭教授在系統與核能可靠度的研究享有盛名。他是電子早衰期可靠度研究的先行者,多部著作已成為系統可靠度專業的經典著作,為工業及軍事電子産品可靠度的測試設下國際標準及理論基礎;凡是使用這些複雜的電子產品的人,都可見到郭教授的研究足跡。他因此獲頒 IEEE 可靠度終身成就獎及許多國際知名獎項。此外,他以社會需要及問題為本的研究推動大學教育,廣受尊崇。
郭教授是八部可靠度研究、教育研究與核安全專著及兩百多篇高影響力專業論文的作者及合著者。 他於1980年取得美國堪薩斯州大學工程博士,1972年取得台灣國立清華大學核子工程學士,並於2012年獲頒中華人民共和國國務院(北理工)榮譽博士學位。
郭位撰寫的第一本科普書《核電關鍵報告》(香港版《七彩能源一鑑開》,北大簡體字版《核電 霧霾 你》),自從2013年由天下文化出版後,引起高度迴響,被翻譯為多國文字,在美國麻州、日本東京、法國巴黎、俄羅斯莫斯科分別發行英、日、法、俄文版。 他的近作《高等教育的心件》(台灣版《高等教育怎麼辦?兩岸大學心件的探討》,北京簡體字版《心件:大學校長說教育》)於2016年在香港、台北和北京由三家出版社同時出版,實屬罕見。該書日文版由日本城西大學出版部出版。在大幅改動與更新後,該書英文版 Soulware: The American Way in China's Higher Education 於2019年5月由 Wiley 和 Scrivener 出版社在美國新澤西州與麻省聯合出版。
郭教授於2019年獲法國政府授予法國國家榮譽軍團勳章(騎士勳位),他於2021年獲頒授「意大利之星」騎士勳章。
Last modified at 25/06/2021 by Blog Administrator