Newly arrived CityU cattle set to produce ice cream and milk early next year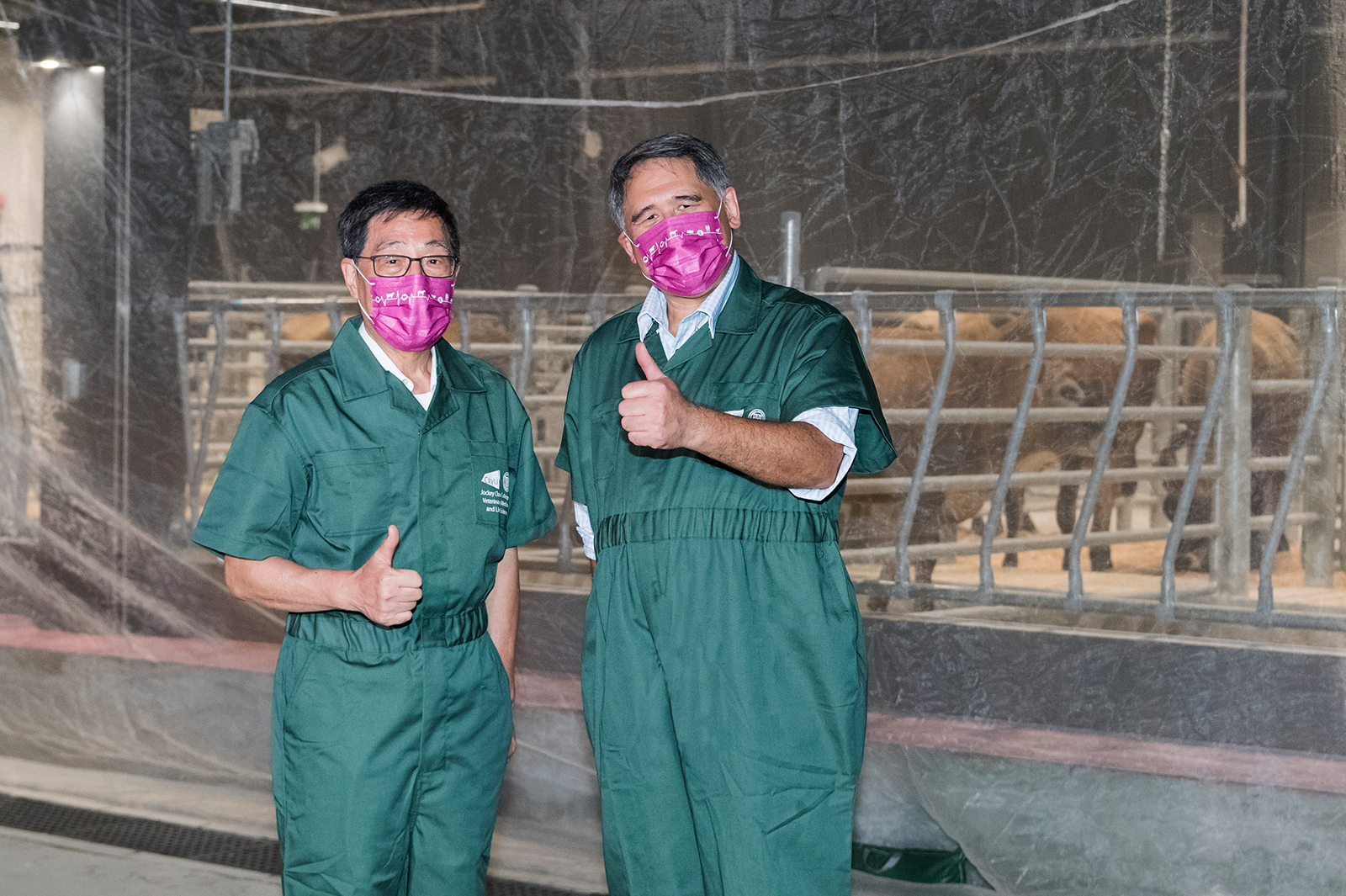 Cattle imported from Australia for University Farm operated by City University of Hong Kong (CityU) in Lam Tsuen, Tai Po, arrived safely on 20 September. Mr Lester Garson Huang, Chairman of the CityU Council, and Professor Way Kuo, CityU President, were on hand to witness the cattle reach University Farm.
University Farm went into full operation as soon as the cattle arrived. In a first for local universities, fresh milk and ice cream are expected to be sold on campus from next January.
"The long-awaited arrival of the cattle marks another milestone in our development. Let's welcome them to the CityU family!" said Mr Huang.
President Kuo has been committed to developing veterinary medicine education and life sciences in Hong Kong since 2008.
"The distance of the journey doesn't matter; the lack of aspiration does!" he said, thanking the CityU community for their support, solidarity and unremitting efforts over the past decade.
CityU is the first university in Hong Kong to introduce and practice the concept of One Health. CityU will continue to pioneer excellence in veterinary education and life sciences research in Hong Kong, Asia and the world, spotlighting public health, food safety, animal welfare and aquatic animal health for the well-being of society.