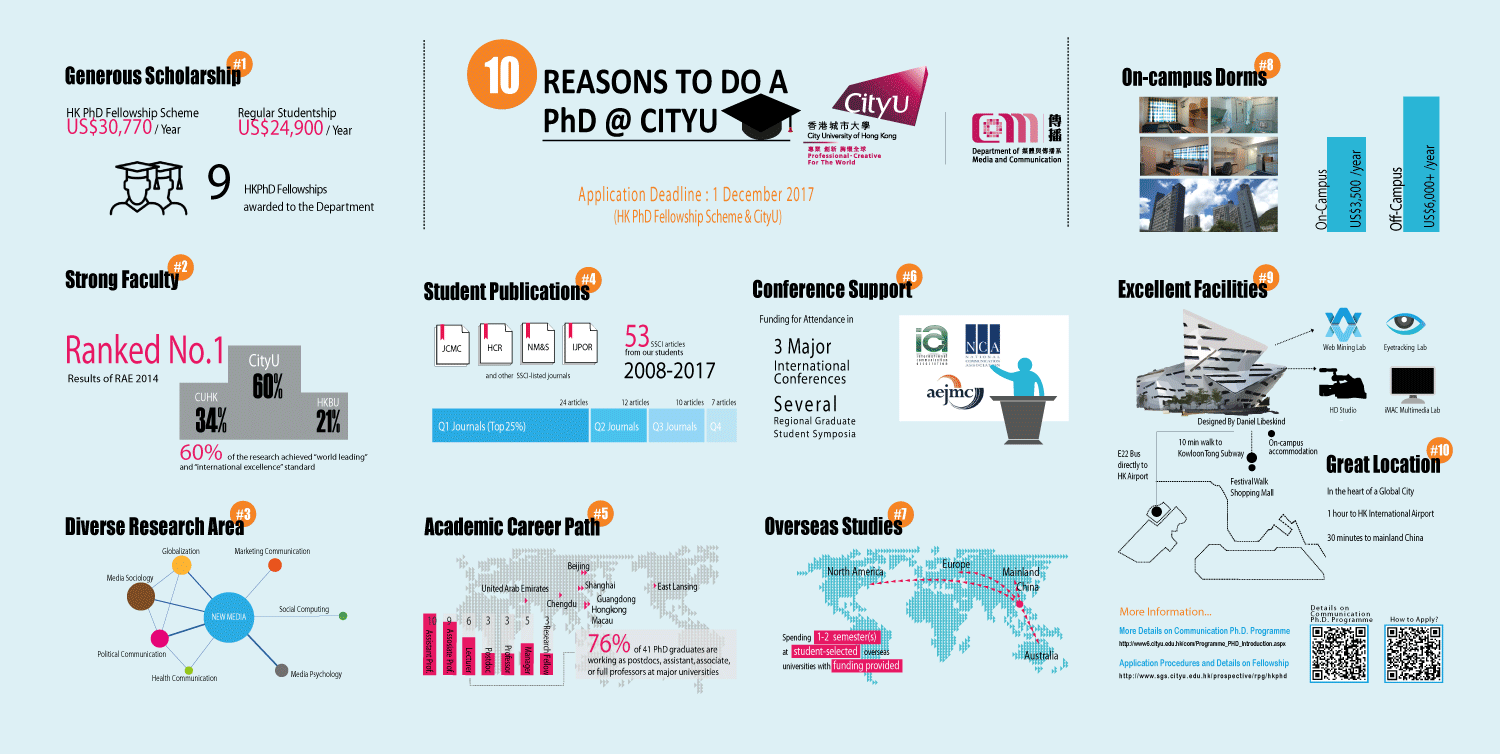 The Department of Media and Communication is a top-ranked program in Hong Kong according to the Research Assessment Exercise (RAE) conducted in 2014. It has an outstanding international faculty, including many world-renowned scholars in the field of media and communication. We are at the forefront of research in computational communication, media institutions, media effects, new and emerging media, and political communication.

We invite students with strong promise and commitment to apply for our Doctor of Philosophy (PhD) degree in communication. Students with BA, MA or MPhil degrees are eligible to apply for admission to the PhD program. The program is highly selective and offers outstanding opportunities for career development, in Asia and internationally. Our recent graduates are tenured or tenure-track faculty at the top communication programs in Hong Kong (Chinese University of Hong Kong and Hong Kong Baptist University), China (Sun Yat-Sen University, Zhejiang University) and the United States (Michigan State University).

Successful applicants will receive generous studentships covering tuition and a stipend (approx. HK$20,000/per month for HKPFS awardees and HK$16,200 per month for others) for a duration of three to four years. The Department will also provide additional research and travel support and offer a range of professional development workshops and events for our PhD students. For more information on how to apply for the Hong Kong PhD Fellowship Scheme (HKPFS), please visit this page: http://www.sgs.cityu.edu.hk/prospective/RPg/HKPhD

We look forward to receiving your PhD applications and hope to welcome you to City University of Hong Kong in the near future!

Marko M. Skoric
Associate Professor and Research Degree Coordinator
Department of Media and Communication