Summer School an eye-opener for COM students
25 Sep 2019 (Wed)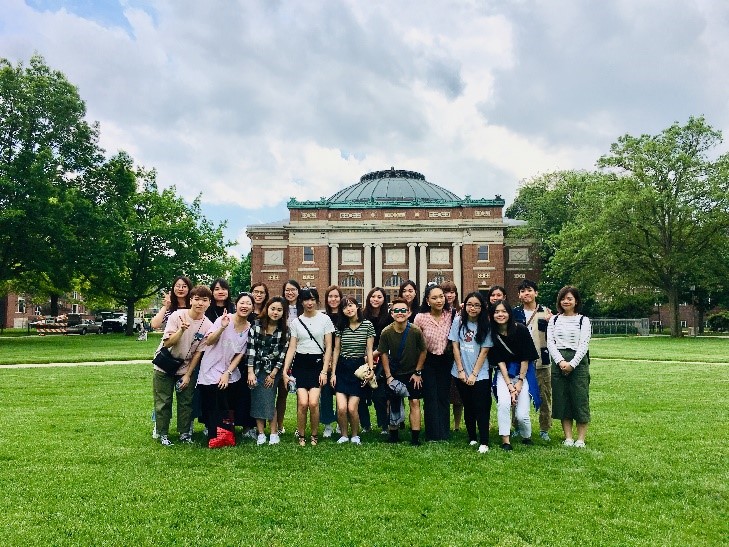 University of Illinois—Urbana-Champaign Campus
A group of 19 students majoring in MDCM and TVB spent a fun and fruitful summer learning about the advertising scene in Chicago.
These students joined the Advertising Summer School in UIUC and spent four weeks in the Urbana-Champaign and Chicago area (23 May – 20 June 2019), gauging what makes the advertising industry tick there.
The students had a steep learning curve as they attended lectures, visited broadcast stations and ad agencies, and wrote up ad plans for a prospective client who was eager to break into the coffee scene there. All this was done in four weeks!
In order to complete their mission, the students visited local coffee shops, interviewed shop owners and patrons alike, to collect data and quickly learned about the coffee culture and strategized for their prospective client. They presented their creative ideas in front of the renowned faculty members of Charles H. Sandage Department of Advertising at University of Illinois—Urbana-Champaign.
Their hard work was rewarded by the positive feedback they got from the professors, who took them to Chicago downtown for celebration. They got to tour the windy city's major attractions and got a glimpse of the glitter and glamour of the city, marking a nice closure to the summer school.
Sharing of the Participants:
Kim Jae Im, Tracy
Fan Yuen Man, Tobey
Photo Album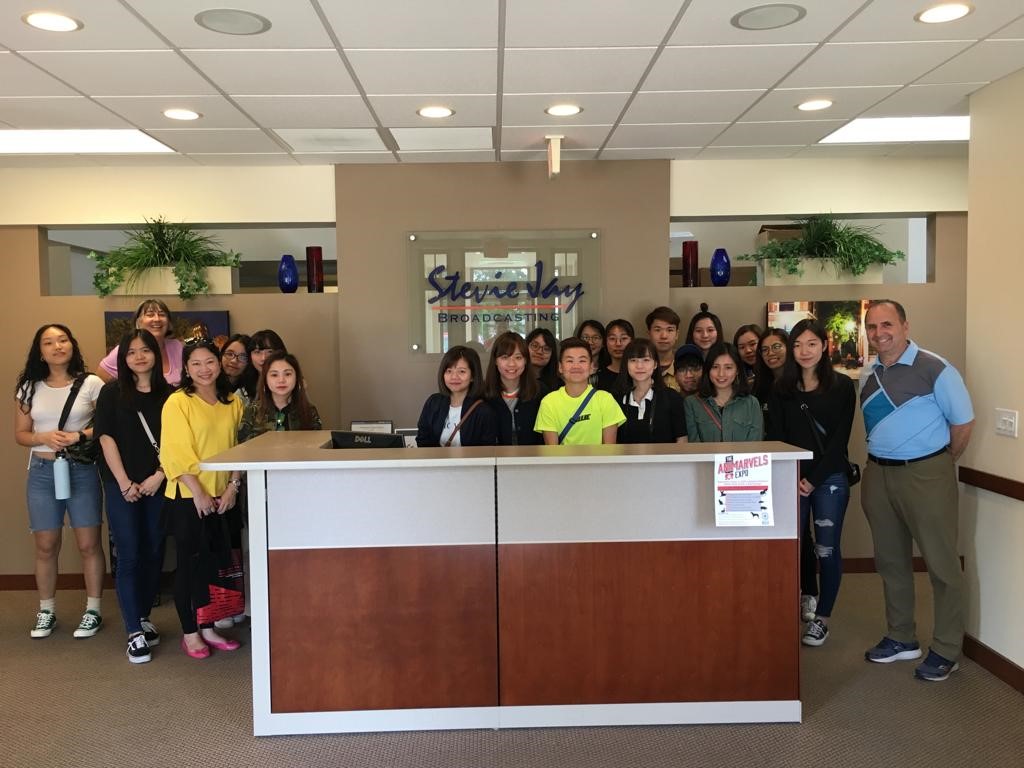 The students visited Stevie Jay Broadcasting, a radio station in Illinois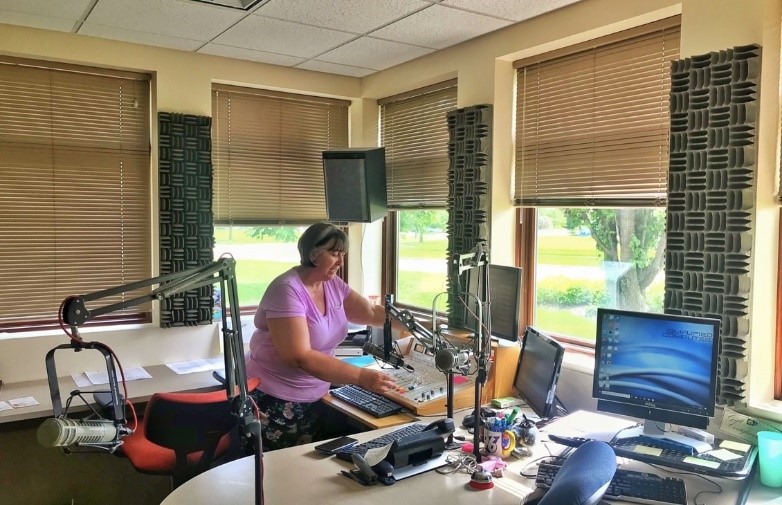 The producer of Stevie Jay Broadcasting introduced the daily operation of the radio station and shared her experience with the students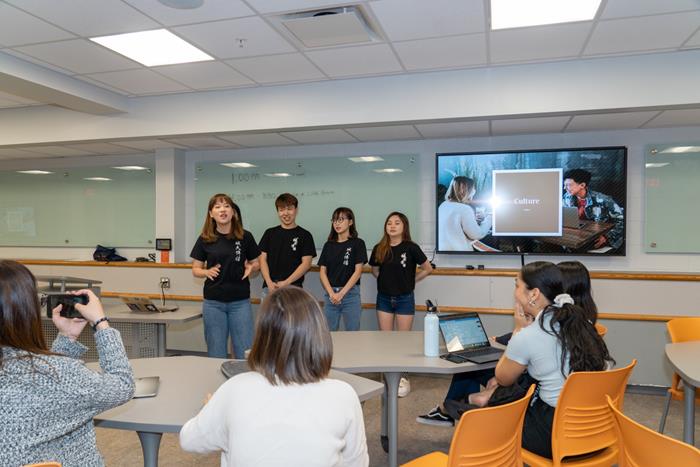 A group of students doing their presentation