New graduates: "Like" ARO Facebook to get free access to Congregation and College / School Graduation Ceremony videos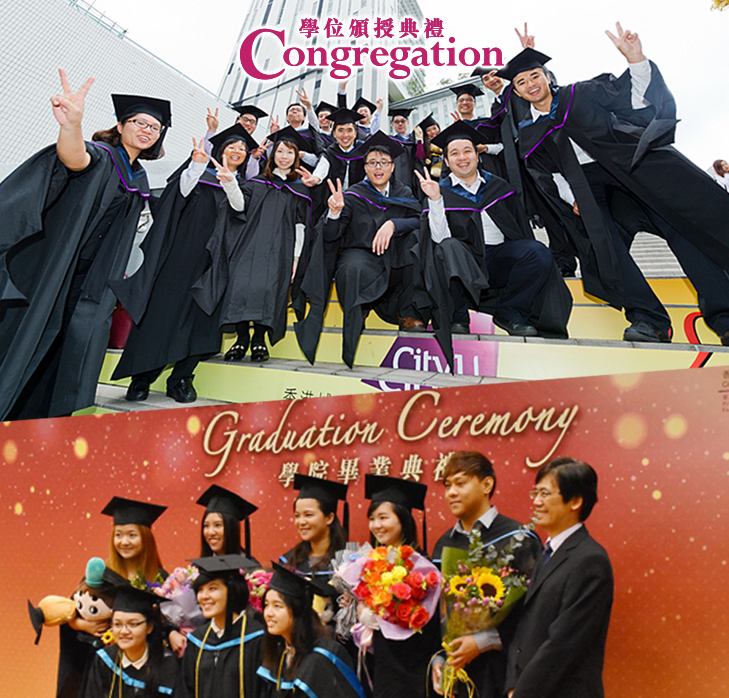 Welcome to the alumni family! Keep up-to-date with alumni news and benefits through personal email update and through the Facebook of the Alumni Relations Office (ARO).
Become an ARO Facebook fan and update your personal email address to enjoy the following privileges:
Free download of the CONGREGATION and YOUR COLLEGE/SCHOOL GRADUATION CEREMONY VIDEOS (email notification will be sent to registered alumni [tentatively by the 2nd quarter of 2020])
Complimentary remote access to selected library electronic resources* for 12 months
*Conditions of use apply. Please refer to the website of Run Run Shaw Library.
This is how:
[2018 graduate]
Please click here to download the video
[2019 graduate]
Step 1: Please complete the
Online Pre-registration Form
. The video link for 2019 Congregation will be sent to the email address you provided for download, tentatively by the 2
nd
quarter of 2020.
Step 2: You are invited to click "LIKE" to become "
CityU Alumni
" Facebook fan.