Spring is always filled with hope, energy and a feeling of being young. Have you got travel plans for this hopeful season (especially for the Easter break)? Here are some pieces of advice for your to-be-impressive journey:
Take a close look at influenza
Recently, influenza has been reported in Hong Kong with worrying frequency. There have even been reports of some extreme cases. It is specially important to stay vigilant for the possible outbreak of Influenza Pandemic/Avian Flu.
¡@1. Keep personal health and sanitation: keep hands clean; clean your bed-study room and washroom regularly; wear a face mask if you have symptoms of influenza or respiratory infection; keep a balanced diet, a regular schedule, enough sleep and a peaceful mind.
¡@2. Consult and inform: consult a doctor whenever you have symptoms of influenza and inform your Residence Tutor.
¡@3. Learn more about the disease and available resources: visit the university website; stay at the Spare Room for residents with infectious diseases, which is on the ground floor of each hall; consult the Young Chung Yee Health Centre (Tel: 3442-6064); have a look at the list of 24-hours clinics and nearby hospitals, at the security counter of your hall, if needed.
Travel with safety
Again, we would like to remind you of some tips for an enjoyable Easter journey:
¡@1. Equip yourself with basic information about your destination: check out the travel tips; information such as weather conditions, customs and hotel rooms is of great importance for your reference; avoid going to regions affected by Influenza Pandemic.
¡@2. Be prepared for your travelling: remember to bring a medical kit, enough and proper clothes,
and of course, money.
¡@3. Remember to come back on time: the Easter holiday ends officially
on 26 March. You know what people will say if you come back on
1 April. :)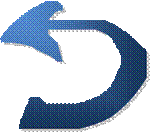 Checklist for Your Easter Journey