LIU Xiang, Jack (Jockey Club Academy Hall)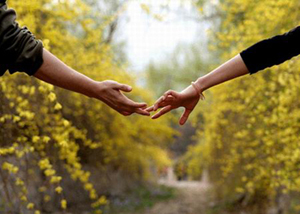 www.tzlife118.com
I am graduating this semester but my girl friend, who is also from CityU, is not. As the graduation day draws near, we both have fears and worries. I am just upset about not having enough time to be with her when I start working and she, having heard too many post-graduation break-up stories, is worrying I may change my mind after entering a completely new world. Not enough time and not enough certainty, these are the challenges we must face, if we do not want to make the end of student life also the end of our relationship.
Challenge One: No Time
I have been working part-time for a while now. When I received the phone call offering me this position, my girl friend was right by my side, we had been studying together in AC2 that whole day and decided to watch a movie later that night. I was thrilled after that call but then when I saw her beautiful happy face, I realised that we will never have the chance to be with each other as much as possible. It seemed as if I was going to partially lose her. The joy of a career opportunity turned into sorrow after all.
Maybe I am too young and new at the job. My boss is willing to give me advice and help me solve my personal problems. When I talked to her about this, she told me that everything has its price. If I work,  I will have to see my girl less. This is inevitable so I may as well accept it rather than complain about it. She also said everything has its positive side, even separation from my girl friend. It will make us treasure our relationship and make the limited time we have together the sweetest.
Now I have been working for a while and am used to the new life style. I just need to do what I have to do and always look for the positive side of things. And this does not just apply to relationships.
Challenge one, solved.
Challenge Two: No Certainty
My worrisome girl would always ask me what will happen if I meet another smarter girl in the work place. I always tell her that you do not need to worry. Through a few months of new life and more thinking, I think I can now give her a more comprehensive answer.
It is true that there is always someone who is hotter, smarter and richer than you and the bigger your world is, the bigger the chance you meet with these people. But I think a relationship is not like buying a computer. If I saw a faster computer I might buy it but a relationship does not work that way. We have something mysterious called chemistry. It is not like appearance or intelligence, and it cannot be measured and compared. And this chemistry thing is really a rare find.
We also have experiences and memories that bond us together. We know each other's deepest fears and secrets. I do not think I will ever know or be known this well again. This deep bonding is strong enough to keep us together.
Challenge Two, solved.