LIU Xiang, Jack (Jockey Club Academy Hall)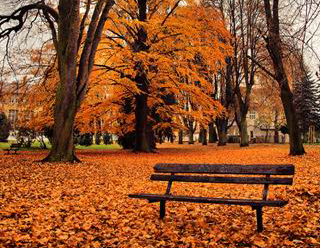 www.shoujicool.net
I find it hard to fully relax with my girl friend around the Student Residence. It is a great environment but it is also a shared environment. While enjoying the time of my life, I know that at some point my roommate might enter my room or a group of floor mates might rush into the common room and the situation will become awkward. But what can I do? I need some space but I also feel selfish reserving the room. This is a residence hall not my own apartment. I need to find some place where we can be on our own.
Through my few years of experience out there, I have found quite a few places for couples to go to. They are not fancy restaurants in Festival Walk but places like parks and playgrounds where people can sit down and talk and share those intimate moments without much disturbance. Now I am sharing these places with you. The rough scores in terms of privacy, coziness and convenience are just for your reference.
1. Parks.
A park is the classic dating spot. Sitting on a bench enjoying the view or a late night walk in the park is romantic and healthy. But the shortcomings are obvious. It is an outdoor environment and you cannot control the weather as well as the mosquitos. You may also run into your friends or, who knows, maybe your ex?
This park is just around the corner. It is fairly big with seats along the walkway or deep inside. It has got everything, from bath room to vending machine. But the only shortcoming is that there are too many people. It is in the middle of the sweet soup route to Sham Shui Po and many CityU students have gatherings or birthday celebrations here.
Privacy: 6
Coziness:8
Convenience:10
Shek Kip Mei Service Reservoir Playground
Walking out of the new entrance between Hall 10 and Hall 11 and passing the Creative Media Center and turning right at the first crossroads, you will find a staircase on your right. Go up the stairs and you can enter this park. Our school and the Student Residence are pretty crowded environments and the first time I entered this large open space with a great view of the mountain and Kowloon, I felt like I was in a brand new world! There are a few seats around the football court and you can also sit on the grass. There are not so many people, especially at night, but the people occasionally running by may interrupt your sweet conversation.
Privacy: 8
Coziness: 8
Convenience: 9
Cornwall Park
This is at the back of Festival Walk and in front of the entrance to Kowloon Tong MTR station. It is a large park with a small entrance which I "discovered" in my junior year. I exit Festival Walk and go to the MTR station every day but had never thought there was a park right there. There are not so many seats there and at night there are may be many drunk people. But it is still a nice and convenient park.
Privacy: 8
Coziness: 7
Convenience: 8
Kent Road Park
Walk down along Cornwall Street towards Baptist University and you can find this small park along the way. There are very few people in this park usually. The only shortcoming is that you need to walk up and down hills to enjoy this place.
Privacy: 10
Coziness: 8
Convenience 7
2. The Student Residence
In our small residence area filled with halls and people, you can still find places that seem to be just yours.
Roof top:
The grand view of Kowloon and Hong Kong island, the vast sky and the stars and the fear of heights: the roof top is naturally a romantic place for dating. And there are hidden places on the roof top. You can find them along narrow passages or behind the laundry room. But there are people doing laundry and hanging clothes all the time. Just do not scare them in the dark corners!
Privacy: 8
Coziness: 6
Convenience: 10
The stairs behind Halls 7 and 6
The area behind Hall 7 and Hall 6 is much superior to the area behind Halls 5 and 4. There are far fewer people and a long staircase where people can sit. Just keep your voice low, or people living in these halls may hear you.
Privacy: 7
Coziness: 8
Convenience: 10
The roof garden at the newly built Halls 10 and 11
A roof garden, just how romantic can it be. So far I have not been there myself but I guess it will become the next perfect dating spot. I also guess that there may be a lot of people. Here are my imagined scores:
Privacy: 6
Coziness: 8
Convenience: 10
3. CityU campus
However crowded our campus may be, it still has places for couples. You just need to search for them.
The sofa at the far end of the Purple Zone on 4/F AC1
AC1 is divided into different zones named with different colors. The Purple Zone on the side reaching to Nan Shan Chuen is deeper than any other and at the far end of it lies a group of comfortable sofas. During day time they are occupied by people taking a nap but at night it becomes a perfect dating place. Remember to smile at the security camera right above you!
Privacy: 6 (The security guard may be watching you through the camera)
Coziness: 10
Convenience: 10
The garden at the Law School on 5/F AC1
Normally people will not go into the School of Law if they are not law students. But this roof garden is right at the entrance to the Law School on the 5th floor. It is surrounded by buildings on all sides and there are no seats but there are usually not many people and the fresh air and plants make it very worthwhile to give it a brief visit during class breaks.
Privacy:7
Coziness: 6
Convenience: 9